AN ENGINEER accused of failing to properly inspect a steam locomotive which suffered a blow-out on the Beer Heights Light Railway, injuring the trainee driver, has been cleared.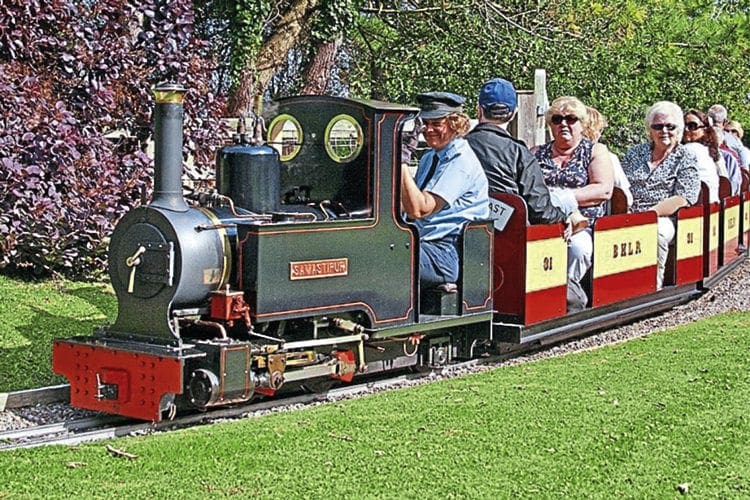 Andrew Lake was badly burned after being showered in hot cinders and boiling water while driving the 1999-built 0-4-2T Samastipur when its ashbox blew out on July 7, 2014, Exeter magistrates heard. He was left with severe burns to his legs.
A Health & Safety Executive investigation found that a fusible plug had failed.
Self-employed contractor Ian D Farrance, of Lymington, Hampshire, was subsequently charged under the Pressure Steam Regulations Act 2000 with failing to discharge his legal duty with regard to inspecting the plug in the 7¼in gauge locomotive.
He was found not guilty after a three-day trial.
Samastipur was built by the Exmoor Steam Railway and placed on long-term loan with the miniature railway at Pecorama at Beer.
It was named after a large railway junction in India, which once hosted an annual gathering of highly decorated steam locomotives.
Pecorama later bought Samastipur outright.
HSE prosecutor Guy Gosheron said that Mr Farrance had failed as the "competent person" when giving the plug a "clean bill of health" in December 2013 and March 2014, saying that the plug was "severely corroded." That was the reason why the plug came out, said Mr Gosherson. "It was a dangerous state of affairs," he said.
John Livingston, defending, produced expert witnesses who said that Mr Farrance's inspections had been conducted thoroughly and professionally, and said the prosecution had not proved that Mr Farrance had failed to discharge his duty under the Act.
The chairman of the bench said: "We conclude that the pressure system was in a serviceable condition after both inspections."
Samastipur was out of service in 2016.
Read more News in Issue 223 of Heritage Railway
Enjoy more Heritage Railway reading in the four-weekly magazine.
Click here
to subscribe.