Heritage Railway is the only magazine in its field to concentrate on every aspect of Britain's wonderful network of preserved railways, whether the motive power be steam, diesel or electric. Renowned for page after page of news, with hard-won exclusives every month, the magazine also boasts some of the finest atmospheric photography in the business, and well-researched historic features leave no stone unturned.
Regular sections cover main line news, modern day revival scheme, railwayana, tour listings, young volunteers, carriages and wagons, the changeover years (the transitional period from steam to more modern forms of traction), models and much, much more. Heritage Railway for news on UK preserved railways and locomotives, with links to the railways themselves for more detailed information, plus special trains to see on the national railway.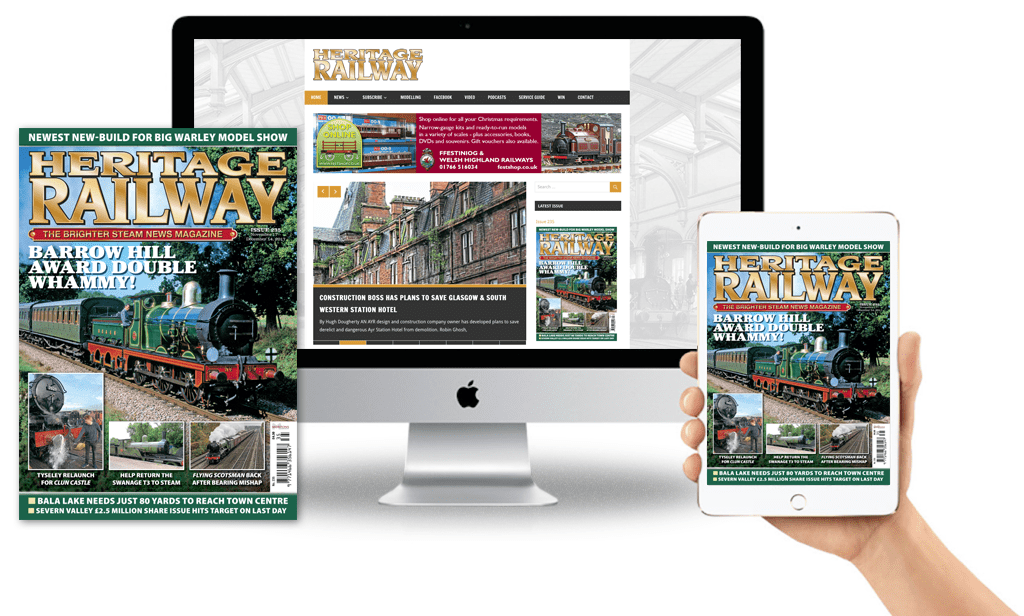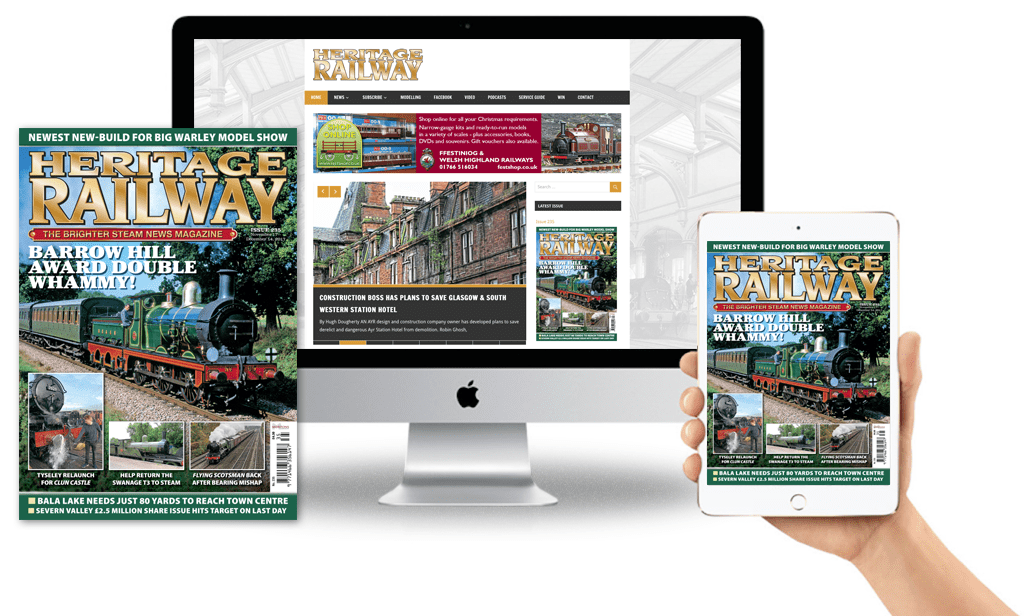 Contact
Advertising Representatives
Craig Amess | 01507 529537 | CAmess@mortons.co.uk
Fiona Leak | 01507 529573 | FLeak@mortons.co.uk
Group Advertising Manager
Sue Keily | 01507 529361 | SKeily@mortons.co.uk
Inserts
Tom Lee | 01507 529412 | TLee@Mortons.co.uk
Note: Telephone calls may be monitored or recorded for quality and training purposes.
Media Pack
Magazine Information
Format: Glossy A4 full colour magazine
Average pagination: 108 pages
Frequency: Four-weekly on Thursdays
Availability: Normal retail outlets, overseas distribution, subscription (Print and digital)
On-line Banner Sizes