The Keighley & Worth Valley Railway is world famous as the setting for EMI's immortal big-screen version of Edith A Nesbit's novel The Railway Children. However, the heritage line is now leading the way with a ground-breaking new visitor attraction, Rail Story, based around a coach which has been converted into a classroom to teach new generations of youngsters about Britain's rich railway heritage, writes Robin Jones.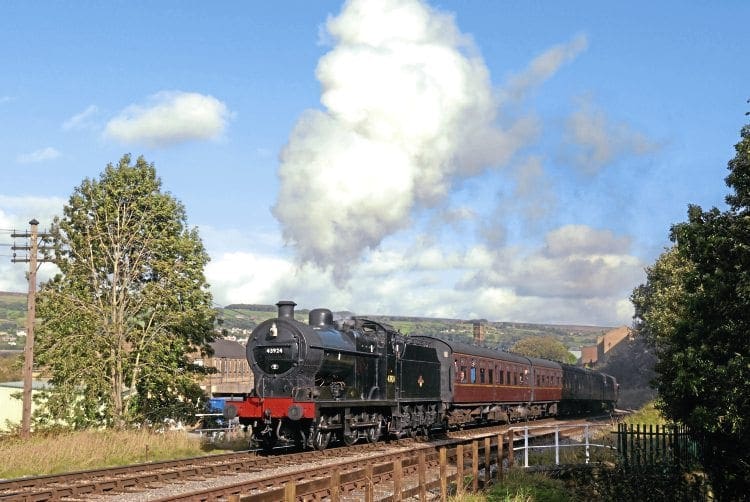 A recent survey among 500 parents and 500 children carried out by Situation Publishing found that three quarters of youngsters did not know who GWR engineer Isambard Kingdom was, and two thirds had never heard of Rocket inventor George Stephenson.
As report in Heritage Railway issue 222, the study, carried out in support of a new travel book, Geek's Guide to Britain, found that 73% of children and almost half of adults questioned, drew a blank when asked about James Watt, who invented the steam engine.
If those figures are true, and remember the study was carried out over only a miniscule fraction of the population, it points towards a damning indictment of the teaching of history.
A rudimentary knowledge of the core part that railways played in the creation of the modern world should surely be a basic plank of education.
Richard Trevithick's invention of the effective self-propelled vehicle may have been a slow burner in his day, but it sparked off a chain of events which would change the globe forever.
Article continues below...
Advert
Railways facilitated the rapid mass movement of people and goods, the fellow products of the Industrial Revolution, in a way that was hitherto impossible in a short space of time. They paved the way for the standardisation of time and the dawn of mass communication – the 19th century forerunners of the internet. A railway had the power to shrink a continent, and bring long-distance travel within the remit of ordinary people, many for the first time. The concept of the self-propelled vehicle later manifested itself in the motor car, the aeroplane and the spaceship. In short, the steam railway was the most important invention since the wheel.
So how do the youngsters of today see Britain's stupendous world-changing market-leading railway history?
Read more in Issue 223 of Heritage Railway
Article continues below...
Advert
Enjoy more Heritage Railway reading in the four-weekly magazine.
Click here
to subscribe.