Few people are fully aware to what extent the railways, and certain sections of the army, were able to play such a large part in assisting the war effort during the two world wars. Brian Bell, who served at Longmoor in the 1950s, outlines how both the Allies and the Germans realised just how strategic the railways were as something to attack and something to defend.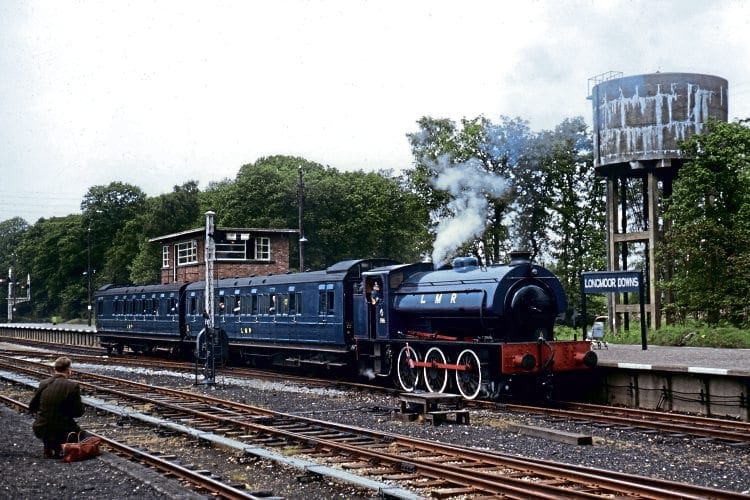 It was during the First World War that the railways gave the ability to transport masses of munitions and men to the front in France, whereas in the Second World War the railways were vital, not only in transportation, but also in enabling the rapid reconstruction of destroyed French and German railway systems to become operational again.
Following the D-Day landings and the Allies' attack, it was essential to have the railways operational, even if only under emergency conditions, but then, as the Germans retreated, their number one priority was to destroy as many bridges and rail track possible to halt the Allies' advance. This became the priority of the Royal Engineers. However, we are pressing on too far and we must start right at the beginning to understand how it all began.
During the First World War, as the fighting became far more intense, a great many French railway enginemen volunteered for military service, plus French motive power became vastly overworked and unable to cope with wartime demands.
Realising this, the British military decided that many more locomotives were required for these vital roles and decided to ask several British railway companies what type of locomotives were available to transfer to France to assist in the war effort.
Fortunately, Robinson of the Great Central, had just three years earlier in 1911, designed the 11F 2-8-0 (later class O4) for freight service on the GCR, mainly for heavy coal traffic duties in the East Midlands. As the war dragged on into 1917, the military recognised that this type of engine could be ideal for what they were seeking and requested Robinson to construct a further 93 for military service. Although only the basic model, these locomotives became operational by a new unit formed from the Royal Engineers, and known as the Railway Operating Division. The engines subsequently became known as RODs for their remaining operational life.
Article continues below...
Advert
Read more in Issue 223 of Heritage Railway
Enjoy more Heritage Railway reading in the four-weekly magazine.
Click here
to subscribe.