In the latest in our series examining the issues of operating special trains on the main line with heritage rolling stock, Andy Castledine looks at what the future is likely to hold for pathing – and the processes and implications required in planning. He also shares the view of The A1 Steam Locomotive Trust's Graeme Bunker-James on the matter.
In issue 249, the Williams Review was examined and potential impacts for the heritage sector. The article mentioned the development of designated charter capacity – in short, creating designated specific network capacity, or to use the industry terminology, paths. To explain this, a little background information is necessary to provide context.
Charter operations are governed by the Freight and National Passenger Operators Network Rail route.
Network Rail is split into geographical areas of control, but the FNPO route is known as a virtual route, insofar that it does not have direct control over a geographical area.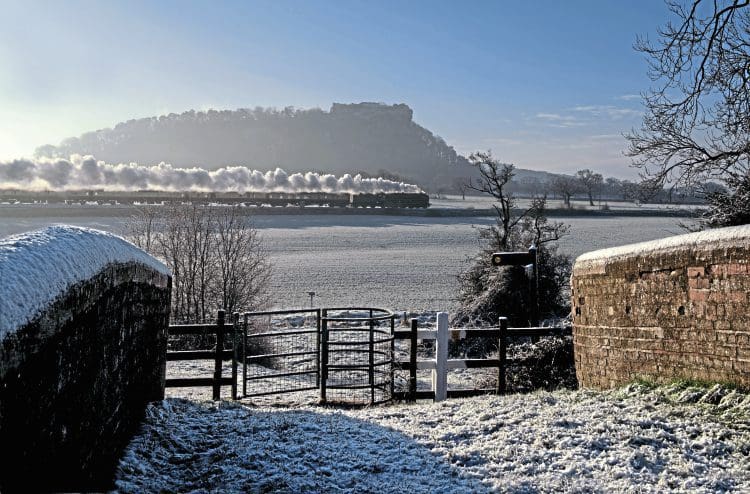 Instead, it provides the central relationship, in simple terms, with Network Rail for charters, freight operators, Caledonian Sleeper and the CrossCountry franchise.
The one thing these operators have in common is that their geographical spread is varied and national – therefore they do not naturally fit with one geographical route, in the same way that South Western Railway is aligned to the Wessex route of Network Rail, for example. 
It should not be forgotten that the heritage operators annually accrue circa 1000 trains per annum, with about 50% of these steam-hauled.
To put it in perspective, both the Northern and GTR franchises operate circa 3000 trains per day, while LNER operates about 150 trains per day.
While FNPO manages the relationship with Network Rail for heritage operators, there is another national section of Network Rail which governs network capacity and allocation of the paths in line with the industry timetable preparation period.
This part of Network Rail is known as System Operator.
Between FNPO, SO and the train operator, paths for charters are submitted and approved, subject to many constraints peculiarly promulgated by the heritage sector.
For example – gauging of locomotives and coaching stock, fire risk and water stops for steam locomotives, operational speed restrictions, slower braking and acceleration characteristics.
Once these constraints are satisfied, a path is agreed and timings released to the public.
Read more and view more images in Issue 251 of HR – on sale now!
Article continues below...
---
---

Enjoy more Heritage Railway reading in the four-weekly magazine.
Click here
to subscribe.