In the 1850s, railway companies grew bigger through new construction and mergers. Brian Sharpe outlines how the locomotive superintendents of the emerging major railway companies faced different challenges, but many now stayed in their roles for considerable periods.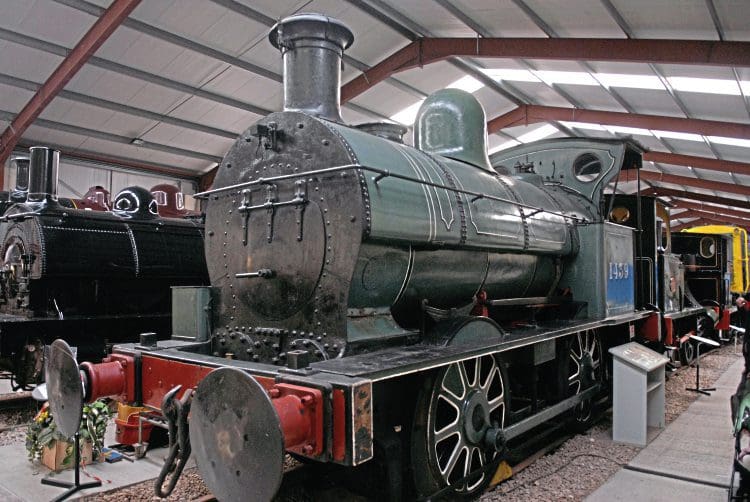 Steam locomotive design settled down after 1850 and most engines were of a fairly traditional style, as opposed to some of the more fanciful products such as the 6-2-0 Cramptons or locomotives with oval boilers or an axle through the firebox. This may be partly as a result of many of the major companies' locomotive superintendents settling into their jobs for quite long periods. Railway companies were merging and the multitude of small independent operators were fast becoming the names that we are familiar with today.
An example of a long-serving locomotive superintendent is Daniel Gooch on the Great Western Railway, who had been taken on by Brunel in 1837 and served in his position right through to 1864.
A contemporary of Daniel Gooch was Joseph Armstrong, who would succeed Gooch in 1864, but in the meantime served as chief engineer at the GWR's Stafford Road works in Wolverhampton from 1854, where he had considerable autonomy in matters of locomotive design.
In 1853, Armstrong had been appointed locomotive superintendent on the Shrewsbury and Chester Railway (S&CR), which pooled its locomotives with the Shrewsbury and Birmingham Railway (S&BR), and Armstrong moved the maintenance facilities for the combined fleet, to a site at Wolverhampton.
In 1854, the S&CR and S&BR amalgamated with the GWR, to become the Northern Division of the GWR and Armstrong remained in his position, reporting to Gooch.
The ex-S&CR and ex-S&BR locomotives were the first standard gauge locomotives to be owned by the GWR, all supplied by independent manufacturers, but the GWR decided to have future standard gauge locomotives built at Wolverhampton.
Although Swindon built the first ones, from 1859 Wolverhampton commenced production of standard gauge locomotives to Armstrong's designs.
Gooch's masterpiece North Star was rebuilt in 1854 with new cylinders, a new boiler and other modifications including modified springing. By this time, steam engine design was starting to stabilise, and numerous elements of the rebuilt North Star formed the basis of many GWR designs for many years.
Read more and view more images in Issue 251 of HR – on sale now!

Enjoy more Heritage Railway reading in the four-weekly magazine.
Click here
to subscribe.