By Peter Waller (hardback, Historic England, 302pp, £35, ISBN 978 1 84802 4762).
BACK in the steam era, it was often said that the stationmaster of a city's main railway station was as important as its council leader or mayor.
Furthermore, it is fair to say that much of the 19th and early to mid-20th century urban development was centred on rail transport as the primary form of travel until the advent of the motor vehicle.
This fascinating collection of 150 images from the Aerofilms collection dating from just after the First World War gives an insight into the impact that railways had on our town and cityscapes and the everyday life therein, and how they came to shape so much of the landscape.
Separate chapters deal with major and minor stations, locomotive sheds, depots and workshops, viaducts, bridges and tunnels, goods yards, railway offices and hotels, and preservation.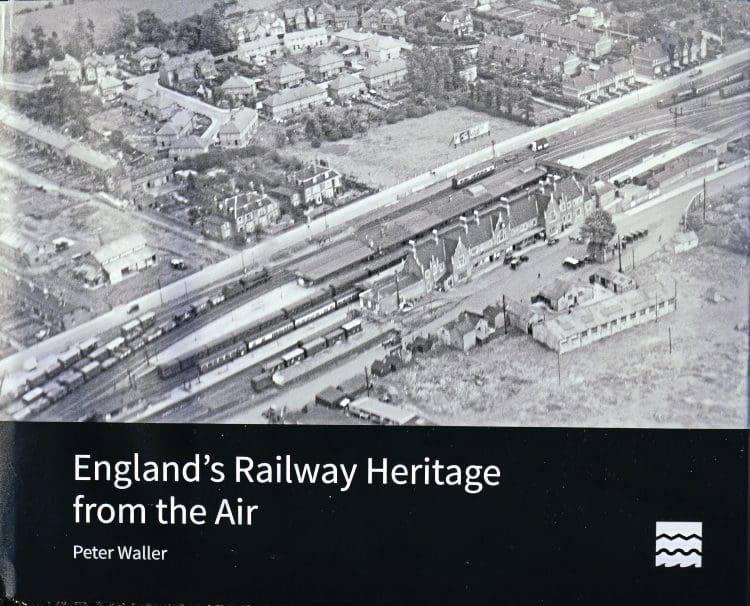 The latter looks at aerial views of Bridgnorth station on the Severn Valley Railway in May 1972 and June 1992, and the Keighley & Worth Valley Railway's Haworth in 1992, emphasising the development of each heritage line's facilities and how it had adapted structures from one-time everyday use and expanded them.
It is always an eye-opener to view classic destinations like Bristol Temple Meads, London Waterloo and Hull Paragon from the sky, such pictures emphasising the enormity of facilities that were developed to serve the needs of the steam age. However, the smaller stopping places like Chertsey, Dawlish, Louth, Pudsey Greenside and Stratford-upon-Avon Old Town can also be appreciated in terms of their wider environment.
The sheer magnificence of historic viaducts can also be appreciated from the air like nowhere else, and many are covered here. Truro, Calstock, Chester Burn, Welwyn and Phear Park to name but a few are included and explained in detail.
And just look at that 1948 view of Leicester (LMS) roundhouse to appreciate the treasures that we have lost in the cause of modernisation.
So much of our railway landscape was swept away after the Second World War, and while heritage campaigners like Sir John Betjeman saved landmarks like St Pancras and Liverpool Street stations, so much was lost, of which this absorbing volume is a stark reminder.
The author is a specialist in industrial archaeology whose previous volume, England's Maritime Heritage, was published by Historic England last year.
RAILWAY HERITAGE IN 3D VISION
Read more Reviews, Letters, Opinion, News and Views in Issue 248 of HR – on sale now!

Enjoy more Heritage Railway reading in the four-weekly magazine.
Click here
to subscribe.