While the LNER will head the cast list at GW Railwayana's November 17 sale at Pershore, the GWR will make its presence felt with 10 nameplates, backed up by a Royal Scot flying the LMS flag.
As reported in Heritage Railway issue 244, nameplates from A3 Pacific No. 60103 Flying Scotsman and B2/B17 'Footballer' 4-6-0 No. 2871 Manchester City will be going under the hammer, but the GWR contingent will be doing its best to ensure the LNER doesn't get everything its own way.
In numerical order, this nameplate contingent will come from Nos. 359 Hilda, 1003 County of Wilts, 2921 Saint Dunstan, 3391 Dominion of Canada, 4903 Astley Hall, 4904 Binnegar Hall, 5054 Earl of Ducie, 5954 Faendre Hall, 6020 King Henry IV and 6809 Burghclere Grange, while the cabside numberplates from Nos. 359, 1003, 4903 and 6020 will also be on offer, in each case separately from its nameplate.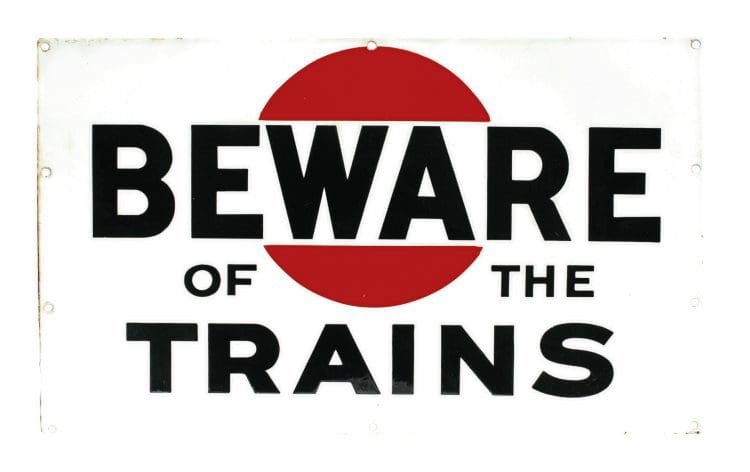 Starting with the smallest, No. 359 was an 0-6-0ST built by Hudswell Clarke in June 1917 for the Llanelli & Mynydd Mawr Railway, which was absorbed into the GWR in 1923. It retained its original number and name throughout its post-Grouping and BR career, and was withdrawn from Swansea's Danygraig shed (87C) in February 1954.
No. 1003 was built in October 1945 and withdrawn from Plymouth Laira (83D) in October 1962, No. 2921 entered traffic in September 1907 and was taken out of service in December 1946, Bulldog No. 3391 started life as No. 3453 in January 1904 and was withdrawn in May 1948, and Nos. 4903 and 4904 – two of the earliest in the class – both emerged from Swindon in December 1928 and were withdrawn respectively from Worcester (85A) in October 1964 and Taunton (83B) in December 1963.
No. 5054 was a June 1936 product that ended its days in October 1964 when allocated to Gloucester Horton Road (85B), No. 5954 was built in December 1935 and withdrawn from St Philip's Marsh, Bristol (82B) in December 1963, No. 6020 was one of 10 in the class built in 1930, in May of that year, and withdrawn from Wolverhampton Stafford Road (84A) in the summer of 1962, and No. 6809 started its revenue-earning life in September 1936 and ended it in July 1963 as a resident of Southall (81C).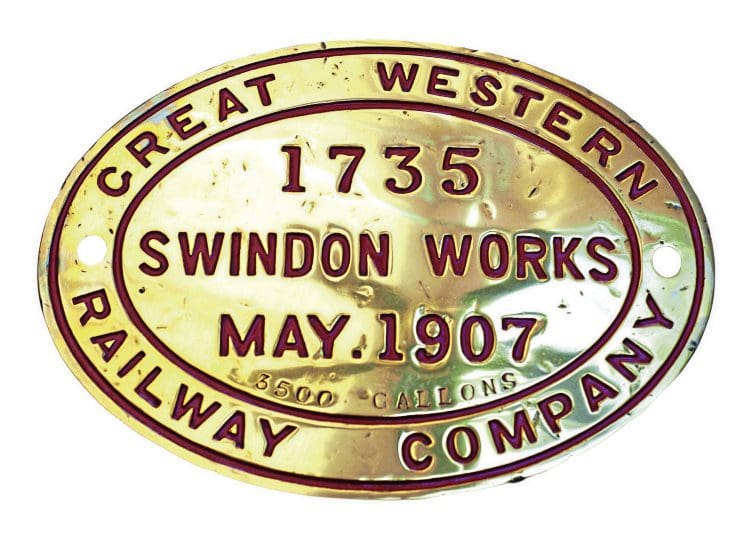 Finally, representing the LMS is The Lancer from Henry Fowler-designed Royal Scot No. 46155, built at Derby in July 1930 and withdrawn from Carlisle Kingmoor (12A) in December 1964.
In addition to the cabside numberplates from Nos. 359, 1003, 4903 and 6020, other examples include 5037 from Monmouth Castle, and, as reported on page 14 of this issue, 111 from The Great Bear, which was built as the GWR's one and only Pacific locomotive in 1908 but 16 years later rebuilt as Castle class Viscount Churchill with the same number.
There is also a trio of cabsides carrying the GWR initials – 69, 399 and 3011 – and smokebox numberplates include 4925 from Eynsham Hall, 5042 from Winchester Castle and 45353 from an LMS 'Black 5' that was withdrawn from Preston's Lostock Hall depot (10D) on July 31, 1968, within days of the end of BR steam.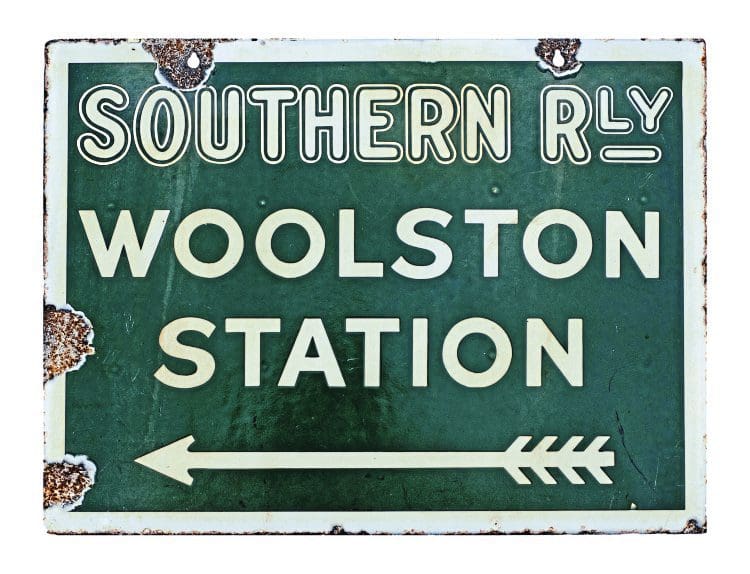 The totem selection features Wadebridge making its railwayana auction debut, and among the signs is a 'Beware of the trains' from the Bass brewery railway system in Burton and a Southern Railway direction sign for the Southampton station of Woolston, opened by the LSWR in 1866 which is still open and now a Grade II-listed building.
Two further items are a guard's pocket watch from the Vale of Clwyd Railway in North Wales that opened in October 1858 and was absorbed by the LNWR in July 1867, making this timepiece about 160 years old, and a 1907 GWR 3500-gallon Swindon tenderplate. The auction, at Pershore High School, starts at 10am.
Read more Railwayana, News and Features in Issue 247 of HR – on sale now!

Enjoy more Heritage Railway reading in the four-weekly magazine.
Click here
to subscribe.