For more than 30 years, an organisation has been busy securing heritage infrastructure on Britain's national railway system. Peter Brown meets Andy Savage, director of The Railway Heritage Trust.
It was two days after the death of Sir William McAlpine Bt that I was due to visit the headquarters of The Railway Heritage Trust of which he had played a major role as chairman since it was formed in 1985.
"His leadership has been invaluable to me and both my predecessors," said the trust's executive director Andy Savage to me in an email revealing the sad news. Andy and I were due to meet at Euston and we did as planned. The reason for our meeting was that I felt I should be more aware of what the organisation was all about. I was not alone as I discovered talking to others who had been following railway matters for a very long time.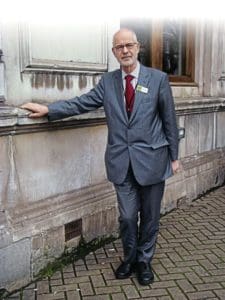 However, this is no criticism of the trust for it has been quietly getting on with what it does well, securing the built heritage of Britain's national railway system and anything remotely connected with it. But talking with Andy in a coffee house in the shadow of 1960s-built Euston station and close to his office in nearby Eversholt Street it soon became very clear that this executive director was not one of those who take on a role within an organisation just because he fancies it.
This is a man who has railways running through his veins, his career throughout has been within the industry and he has been deputy chairman of a heritage railway.
"I have held this post for eight years," he proudly declared. "Before that I was deputy chief inspector at the Rail Accident Investigation Branch but I have worked in the industry since I left school. It has all been engineering based.
I am a former deputy chairman of the Ffestiniog Railway (1986-1997). I saw this job at the Heritage Railway Trust advertised in New Civil Engineer when I was 57. I put in for it and got it and am still doing it eight years later.
Article continues below...
Advert
"The trust is a company. Not a charity." he explains against a background of chinking cups and chattering passengers, two of whom at the next table it appeared were bound for the next Virgin service to Manchester Piccadilly. "We receive £2m a year from Network Rail and £210,000 from Highways England.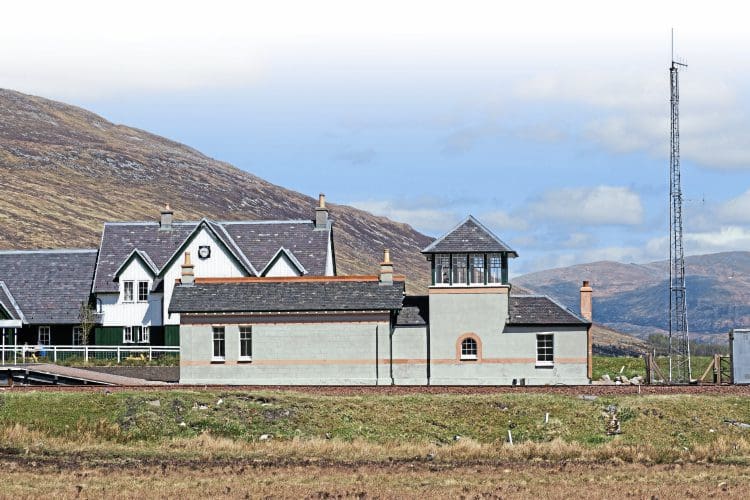 "Highways England manages the Historical Railways Estate for the Secretary of State, which is basically what's left of closed lines. We feed money back to the estates of two businesses and draw in external money as well, so on an average year there's £4.5 million worth of work carried out from the just over two million of grants that we receive. In addition that comes with a lot of advice: The RHT has been described as a critical friend of the industry, and I like that definition.
We understand that the railway has to change and the railway is there to move passengers and trains. It is not a museum, but it can use its heritage features in new ways, rather than removing them."
Article continues below...
Advert
Read more in Issue 240 of HR – on sale now!
Enjoy more Heritage Railway reading in the four-weekly magazine.
Click here
to subscribe.