In October, Czech steam power took to the Austrian main line. Dave Rodgers captured it along with the reopening of a narrow gauge line with Yugoslavian steam power.
The premier Austrian rail enthusiasts' group ÖGEG arranged a special weekend at its depot at Ampflwang, over the weekend of October 3/4. Two guest locomotives visited from the Czech Republic – Class 475 4-8-2 No. 475.179 (from Decin depot and one of 147 engines produced by Skoda in Plzen) and Bo-Bo diesel-electric T478.3001.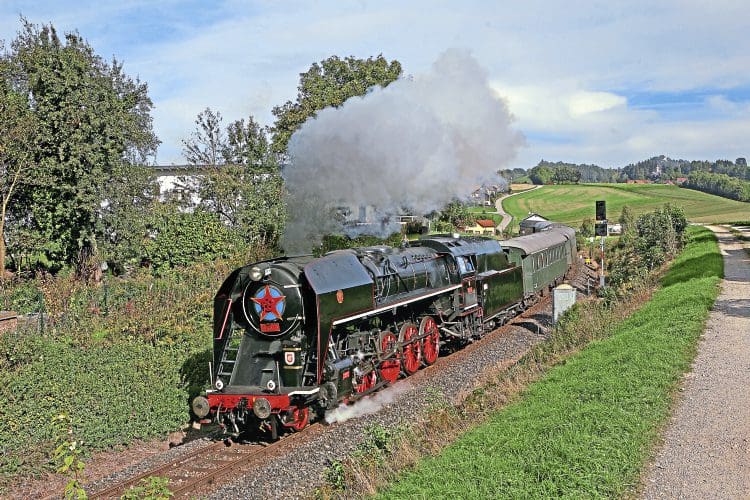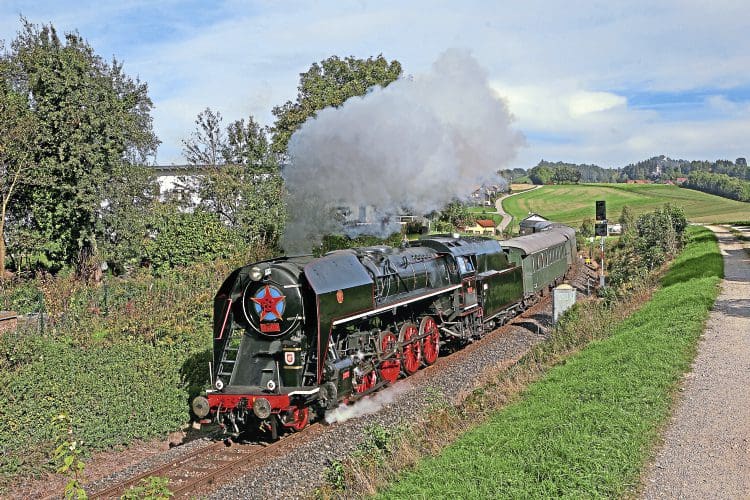 In conjunction with the event, on Saturday, October 3, Austrian enthusiast Alex Loidl arranged a main line photo charter using No. 475.179 from Ried im Innkreis via the Hausruck line to Attnang-Puchheim and forward to Ampflwang hauling five large bogie coaches crewed by Czechs with an Austrian pilotman.
Some 15-20 enthusiasts paid for the charter (which ran as empty stock) and chased the train by car with the train stopping at pre-determined points on the steeply-graded route. Both Czech locomotives featured in a parade of engines around the large turntable at Ampflwang and later at a night photo session at the 21-road half roundhouse.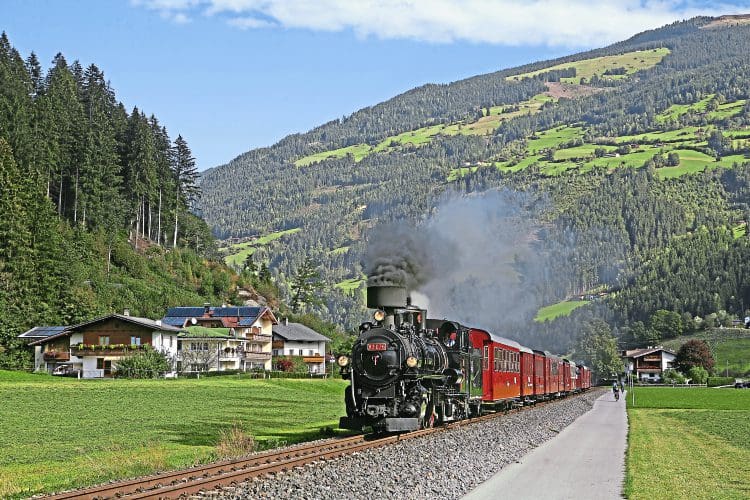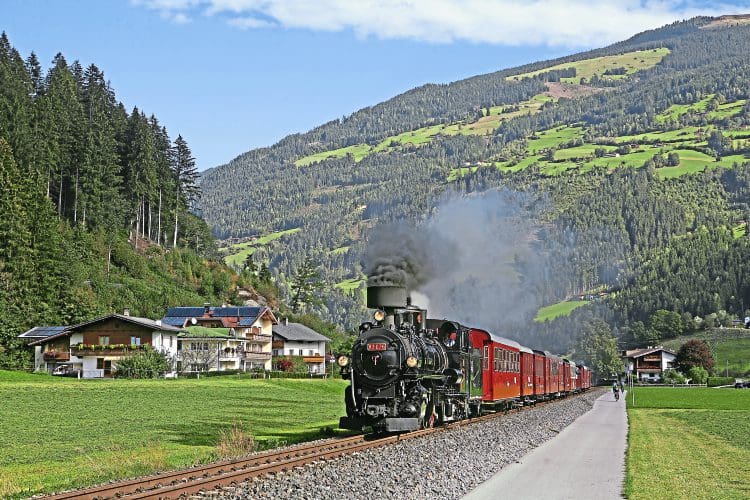 Following disastrous flood damage in 2005 which resulted in its closure, the Pinzgauerbahn, a 53km/33 mile, 76cm (2ft 6in) gauge line from Zell am See to Krimml in Austria, has been totally rebuilt to a very high standard with welded track and concrete sleepers. Despite the narrow gauge, modern railcars operate an hourly service (with extras at peak times), smoothly at speeds of 80kph/50mph. Previously one of the few surviving OBB (Austrian State Railways) narrow gauge branch lines, the line was taken over by the Salzburg Provincial Government in 2008.
The Pinzgauerbahn additionally operates a steam service throughout the summer months. The last such service of the year ran on Thursday, October 1, when newly restored former Yugoslavian Class 73 passenger 2-6-2 No. 73-019 provided the power. It has been obtained on extended loan from Club 760 at Frojach and received a full overhaul at Ceske Velenice Works in the Czech Republic; its first run post-restoration was on July 11, 2015.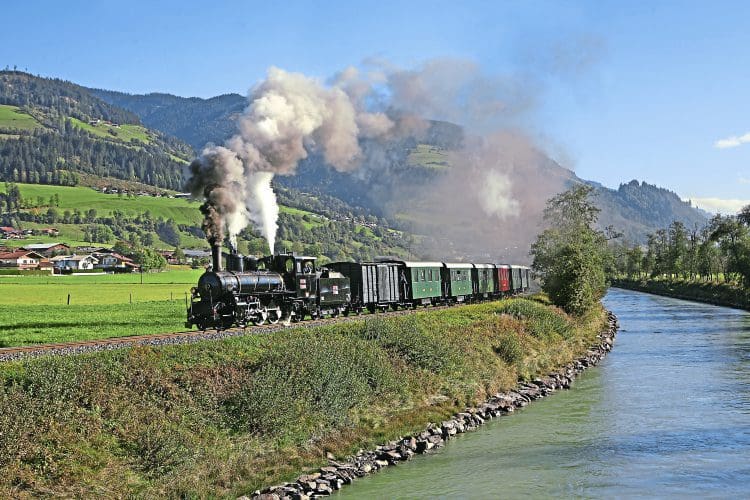 After the occupation of Bosnia-Herzegovina in 1878, the Austro-Hungarian monarchy built a large 76cm narrow gauge network with a total length of around 2000km. In 1907 Krauss & Co. of Linz designed a 2-6-2 narrow gauge locomotive for fast passenger services. Between 1907 and 1913, 23 of them were built for the Bosnia-Herzegovina State Railways, where they ran as class IIIb5. The first 15 were built by Kraus; the other seven by MAVAG in Budapest.
With a wheel diameter of 1100mm/3ft 71/2in, they easily achieved speeds of 60kph; a remarkable speed for those times when the standard speed was just 35kph.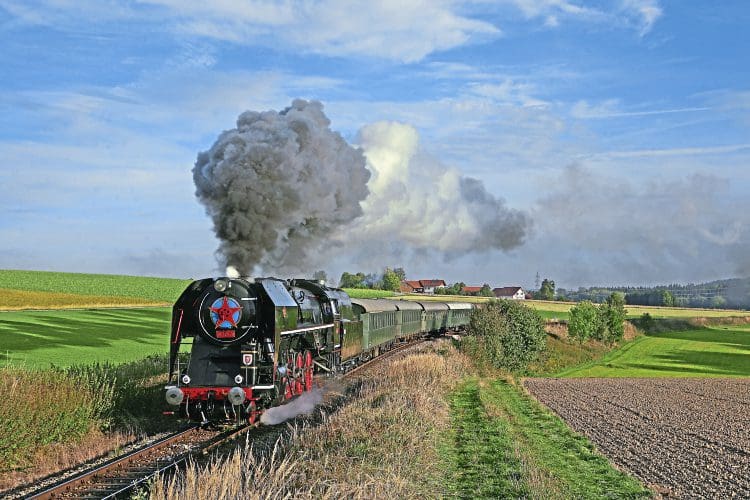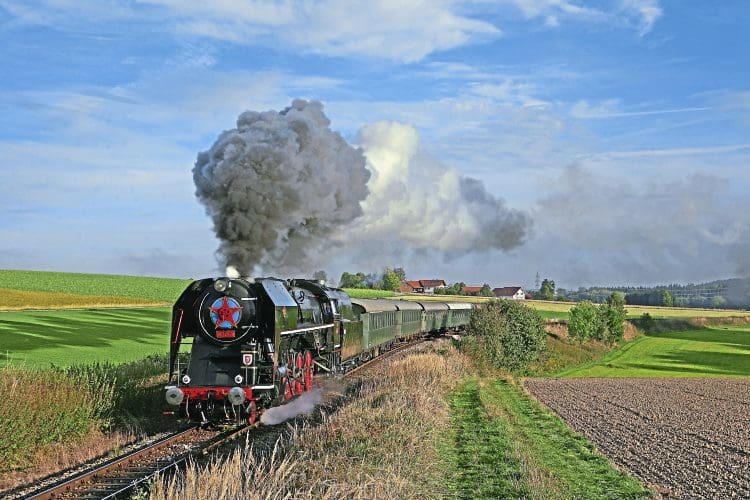 The locomotives were very successful and were mainly used between Bosnisch Brod and Sarajevo, but also in other areas. After the fall of the Austro-Hungarian monarchy in 1918 and the creation of Yugoslavia, the Yugoslav State Railways JDŽ (JŽ after 1954) ran them as class 73.
In addition to No. 73-019 working on the Pinzgauerbahn, another 76cm/2ft 6in gauge line in the Austrian Tirol – the famous 32km long Zillertalbahn – regularly uses another former Yugoslav engine on its peak season steam services.
Read more News and Features in Issue 239 of HR – on sale now!
Read more News and Features in Issue 240 of HR – on sale April 6!
Archive enquiries to: Jane Skayman on 01507 529423 – jskayman@mortons.co.uk
Enjoy more Heritage Railway reading in the four-weekly magazine.
Click here
to subscribe.