I have been following the articles in Geoff Courtney's railwayana column and the letters pages concerning the debate about whether the original bronze nameplates on the Metropolitan Railway Bo-Bo electric locomotives were removed for melting down to aid the Second World War effort, or were sold to Stratford railwaymen in the 1950s.
As one of the early collectors of nameplates, I had one of the originals – Edmund Burke from No. 7 – that came to me in the early-1970s from a London Transport employee (along with a brass bonnet from a pannier tank that distinguished itself by falling off a cupboard and landing on the bonnet of my Austin A40, leaving a permanent mark).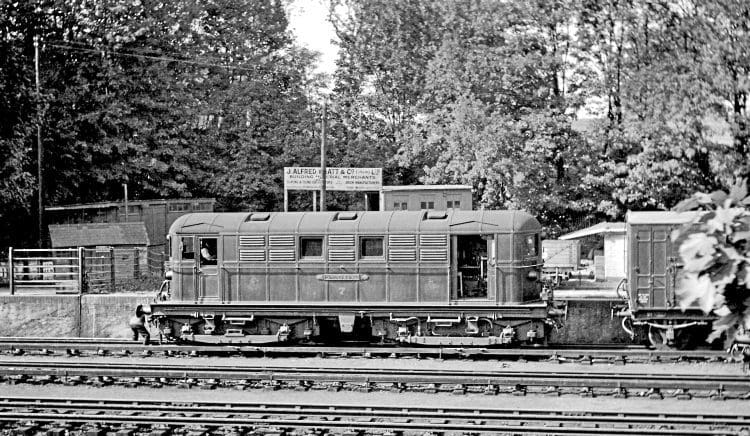 The electric loco's nameplate, in three parts – the decorative ends slotted neatly under the name – came to me in a sack which I think had contained fertiliser, and the whole lot was crusted in verdigris.
One of the many collectors who brought things to me for TLC was Frank Burridge, and he was excited by the Edmund Burke nameplate and wanted it for his museum in Bournemouth. He had a spare Great Central Railway Class B3 nameplate, Lloyd George, and an exchange was effected. I have colour slides and prints of the plate when I owned it, and at Frank's. So, at least one survives, and it was acquired by an LT man.
Now, I'll throw another stone into the pond. The original plates were replaced by alloy plates in 1953, and I was told that many years after No. 13 Dick Whittington was scrapped, LT made 25 replicas from its alloy nameplate mould, and these could be recognised by the absence of some bolt holes.
In the 1960s plates were acceptable when restored, and the late Wally Eccles and I accepted plates from the major collectors and cleaned and polished them, but left the backs untouched. Wally was the better at lining out, I had a tame factory with a superb polisher, another genius who could repair or add missing letters, and a plating shop which could successfully rechrome a Duchess plate.
Article continues below...
Advert
They were, however, defeated by Princess Alexandra from Princess Coronation No. 46224, which came to me broken in half, and at 7ft 3in would not fit into their largest tank, so it had to be brazed back together before rechroming.
Ron White, Chesham, Bucks
Read more Letters, Opinion, News and Views in Issue 239 of HR – on sale now!
Article continues below...
Advert
Enjoy more Heritage Railway reading in the four-weekly magazine.
Click here
to subscribe.