The advent of digital photography provided many advantages for photographers over what had gone before and continued technical advances are creating new opportunities. John Titlow presents a selection of recent images recorded long after the sun had gone down.
O Winston Link has to be the pioneer of nocturnal railway photography, how difficult it must have been in the days of film and flashbulbs to produce the fantastic images he did. The cumbersome equipment, restrictive shutter speeds and slow ISO reducing depth of field, his work is inspirational.
Recently, there have been night photos taken by Andrew Rapacz and the cover picture of issue 175 of No. 34007 by Duncan Langtree, but what encouraged me to experiment more with photography after dark was the Metropolitan Railway's 150th anniversary where most of the workings were through the tunnels and either flash or an extremely high ISO was the only option.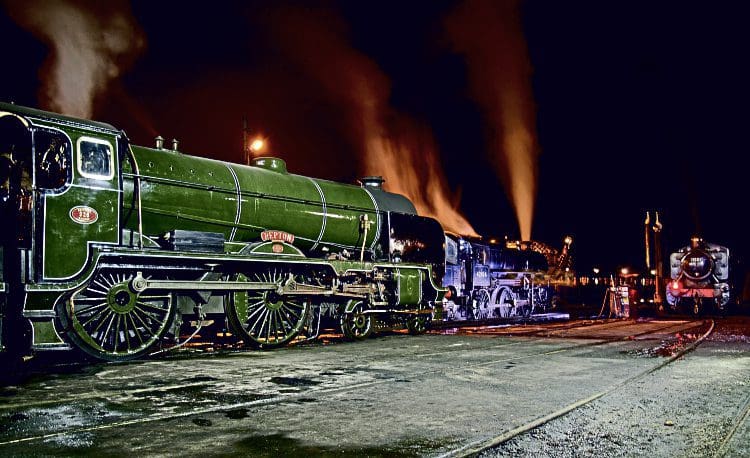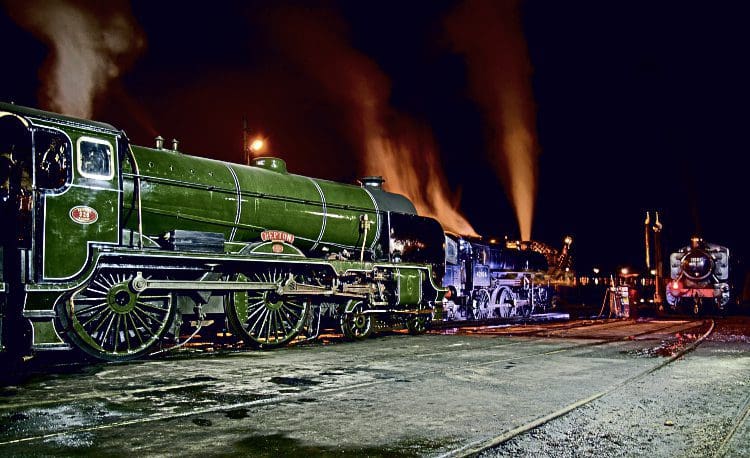 Having dabbled with night photography over the years using film, I found it only worked with stationary subjects due to the limited shutter speed with flash, 1/60 or 1/80 of a second. The preferred option was to mount the camera on a tripod, using a cable release to open the shutter then walking round using hand-held multiple flash. Exposures could be in the region of 30 seconds to three minutes.
Black and white was invariably preferable because daylight colour film would take on strange colours depending which type of lighting was around. There was tungsten colour film which did not change colours significantly but it always meant a film change at the end of the day; rarely was all of it used at once or if at all then it had to go to a professional lab for processing. All this has now changed with digital cameras.
Tripods and long exposures are not essential because there are easier ways of producing good images without the hassle of either of these. Digital gives you various options and it's a case of experimenting to find what personally gives you the best results or effect you are looking for under the circumstances you are photographing.
Read more and view more images in Issue 239 of HR – on sale now!
Article continues below...
Advert
Enjoy more Heritage Railway reading in the four-weekly magazine.
Click here
to subscribe.