An early use of narrow gauge steam locomotives was as works shunters. Mark Smithers reports on a new-build project for an LNWR locomotive design which will be the first 18 inch gauge non-miniature steam locomotive completed in the UK since 1927.
ALTHOUGH many enthusiasts associate the early history of specialist narrow gauge locomotive design with the Festiniog Railway's George England 0-4-0TT and 0-4-0STT locomotives of 1863-7, it must be remembered that other narrow gauge locomotive designs had come into existence prior to these years.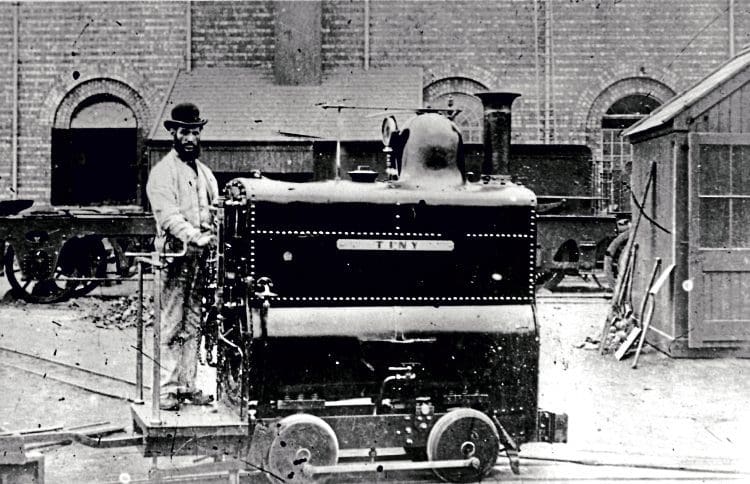 One such design was the five-strong 18in gauge 0-4-0ST class designed by John Ramsbottom for use on internal tramways in the Old Works and Steel Works complexes at the LNWR's Crewe works. The earliest of these, in the Old Works and initially 550 yards in length, was authorised by the company's board on October 17, 1861 with a total cost (including one locomotive) of £500. A later board meeting, held on January 2, 1863, authorised extension of the Old Works system by a further 300 yards to serve every shop.
Later during the 1860s, 18 inch gauge tramways were also adopted in the Steel Works and Deviation Works complexes, but owing to the presence of a joiner's shop and a sawmill in the latter area, only the main 18in gauge system in the former was to be locomotive-worked.
This resulted in the construction of four further 18 inch gauge locomotives to the original Ramsbottom design.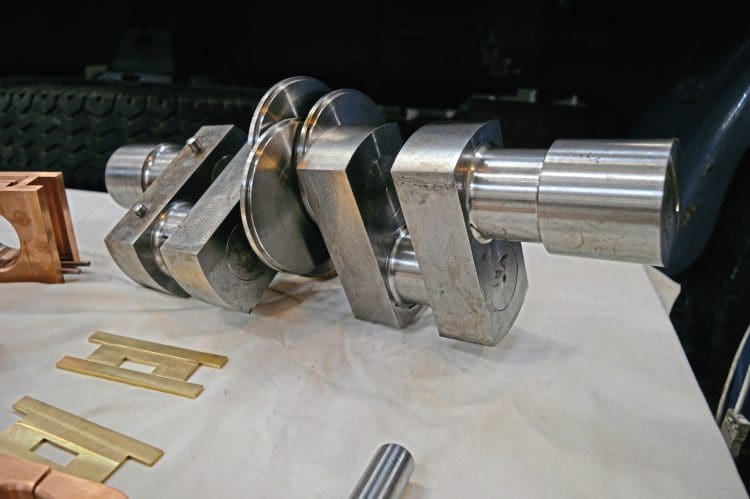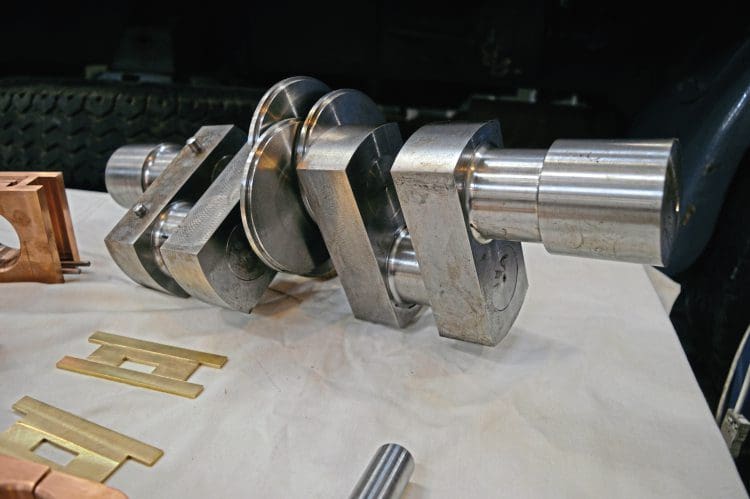 Tiny, the first of John Ramsbottom's 18in gauge locomotives for use at Crewe Works was completed in May 1862 and recorded as being painted on June 21 of that year in the paint shop book. The date of completion of this locomotive predated not only the Festiniog 'Englands' but also such narrow gauge locomotive milestones as the the Talyllyn Railway Fletcher Jennings locomotives
(1865-6, albeit embodying earlier influences); the Manning Wardle 0-4-2STs for the Festiniog & Blaenau Railway (1868); Hunslet's Dinorwic (1870) and the Manning Wardle 18in gauge 0-4-0STs for the Royal Arsenal at Woolwich and the Naval Dockyard at Chatham (1871).
Tiny's design was described in detail in Engineering magazine for January 19, 1866 shortly after the appearance of the still-extant sister locomotive Pet. The published description pointed out that the locomotive was designed to handle loads from about 12 to 15 tons and cope with curves of 15ft radius. The boiler barrel was 4ft 6¼in long between its end plates, with the smokebox portion (integral, although this was not stated in the description) taking up 8½in of this length.
Article continues below...
Advert
Read more in Issue 239 of HR – on sale now!
Enjoy more Heritage Railway reading in the four-weekly magazine.
Click here
to subscribe.