By Don Benn
It's a quiet time on the main line just now so I am going to catch up with some more from 'The Border Raider' in September 2017, plus a run behind BR Standard 4MT 4-6-0 No. 75069 and a couple of previously unreported runs with Tangmere plus, finally, a superb over speeding run with a Hastings diesel unit from 1984.
Table One shows the detail of yet another solid heavy load performance by A1 Pacific No. 60163 Tornado working the 'Border Raider' north from Preston on September 16, 2017. I am grateful for the details from Alan Rawlings, whose commentary follows: ''The challenge of Shap stands out as one of the top steam routes in the country, much as it did when steam was everywhere on the network. Enough runs have been timed on the line for there to now exist an established set of load-related expectations for locomotives whether they are a Class 8, 7 or 5XP.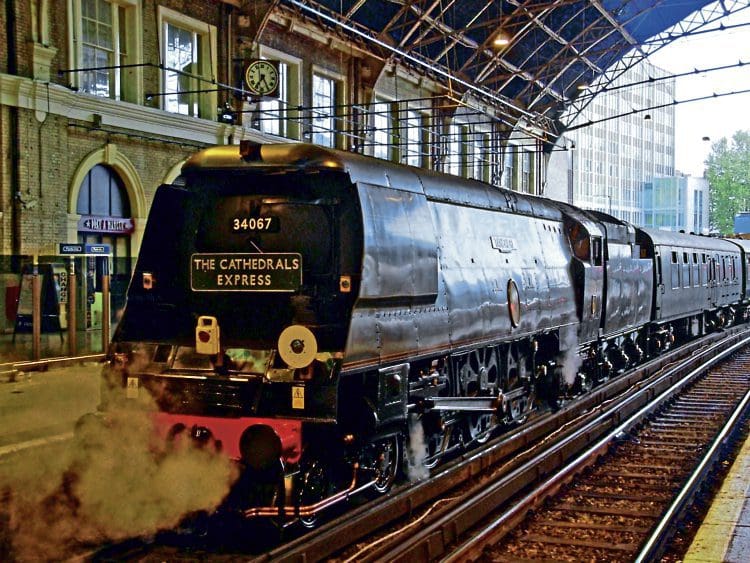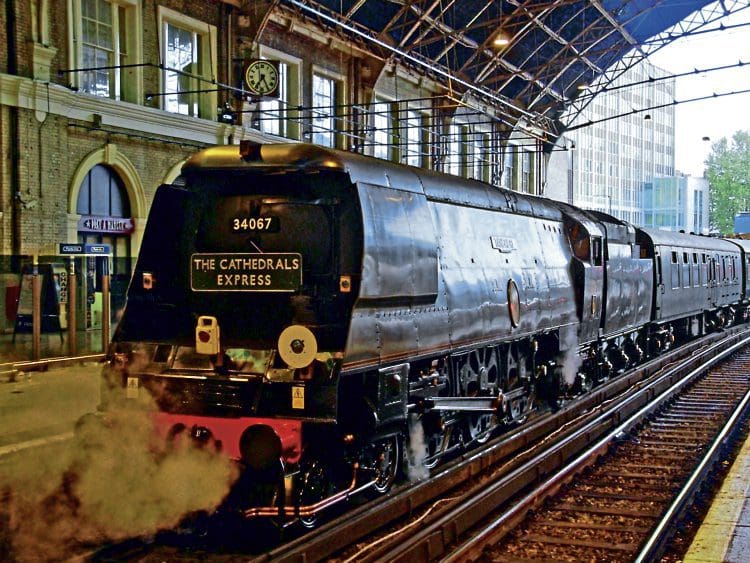 However, things do not always go according to plan on Shap, as weather, railhead conditions and even steaming issues can scupper best-laid plans. On the whole, though, Tornado seldom fails to please and the Border Raider last autumn was no exception. On this occasion, while the climb to the top was carried out with customary panache, it was the unexpected close to even time run and the power output on the lower slopes that caught the eye.
The tour ran an extended circuit from Birmingham up the West Coast Main Line to Carlisle, returning via Ais Gill, Leeds, Huddersfield, Standedge and Stockport to cover arguably one of the longest distances travelled by steam in one day in recent times. The accompanying log shows the leg from Preston to Carlisle.
Water was taken at Preston and, as seems usual, this was not achievable in the time, due largely to other train movements holding up the repositioning of Tornado. This resulted in us getting away more than 20min late and within 10min of the start we were looped at Barton to allow a service train to pass. After this brief halt we were away again quickly and then ran the next 35 miles – all bar a half – in a lively and unexpected 34½min, at which point we stopped just short of the signal controlling the approach to Oxenholme loop. I'd noticed the brakes come on briefly around Sedgwick and this seemed strange given that there was nothing ahead of us, but it then transpired that the stop was so that the controllers could redirect us into Oxenholme down loop for a brake check.
Article continues below...
Advert
And there we remained while other late-running services passed us that would almost certainly have prompted us to be looped further ahead, had we not stopped. So, perhaps this was a blessing in disguise, as we now had the opportunity of an unchecked assault on both Grayrigg and Shap.
Read more in Issue 238 of HR – on sale now!
Article continues below...
Advert
Enjoy more Heritage Railway reading in the four-weekly magazine.
Click here
to subscribe.