It is unusual for a well-established preserved railway to be forced to close, but fortunately, in one case, this proved not to be the end of the story. Don Benn reports on the revival of one of France's best-known heritage lines.
We have visited The Chemin de Fer du Vivarais, or the Le Mastrou as it is also known, many times over the 40 odd years we have been going to France and although its superb scenery remains, of course, the terminus is now an air-conditioned modern building some miles out of Tournon, near to the beginning of Le Gorge du Doux.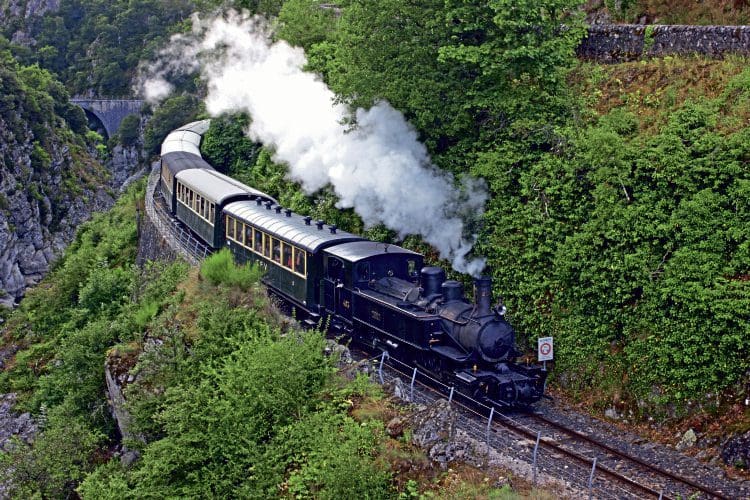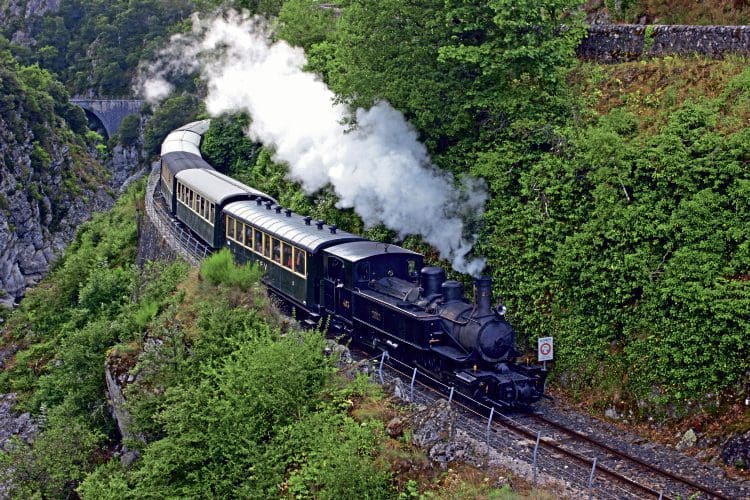 This is somewhat out of character by comparison with the ancient locomotives and rolling stock being used, but was a necessary part of the reopening of the line in 2011, using a number of grants, and in view of the refusal of SNCF to allow the
dual-gauge running into the town centre station in Tournon-sur-Rhône to continue.
The line was originally part of a network of metre gauge lines around Vivarais, built between 1898 and 1903, but closed in 1968.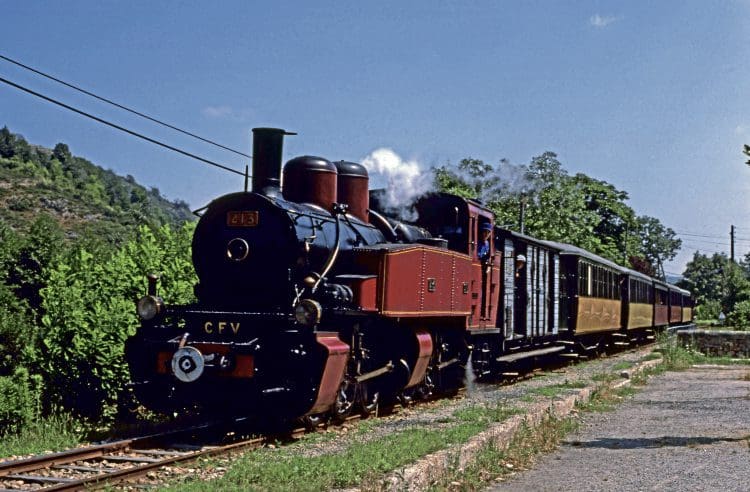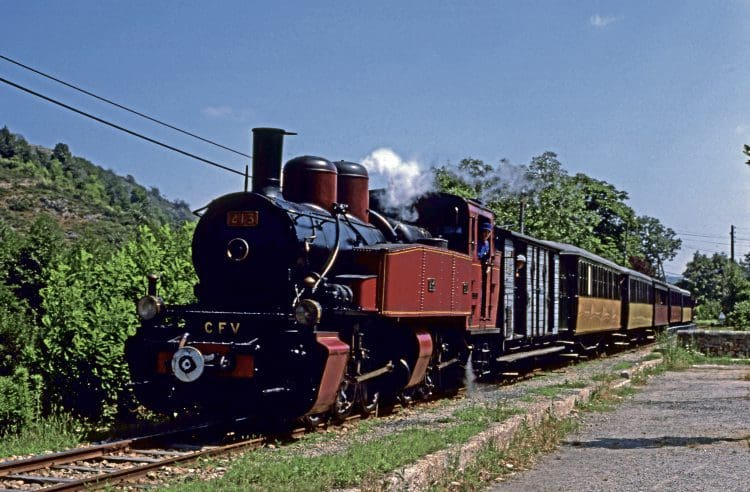 A tourist operation started over part of the line in 1969, running from what is now the terminus at St-Jean-de-Muzels to Lamastre and extended into the terminus at Tournon-sur-Rhône in 1970, a total distance of 33 kilometres. It continued without much change for the next 35 years, but lack of funds to maintain the line and rolling stock forced closure in 2008.
Reopening started with a Velorail service in 2011, with the steam service following in July 2013.
The steam service now runs from April to November each year and in July and August consists of a 10am departure on Tuesdays, Thursdays and Sundays, right through to Lamastre and return, plus a 10.15am train daily, except Saturdays, as far as Le Colombier-les-Vieux and return, plus a daily 3.15pm return also to Le Colombier, and at the height of the season a train at 5.45pm.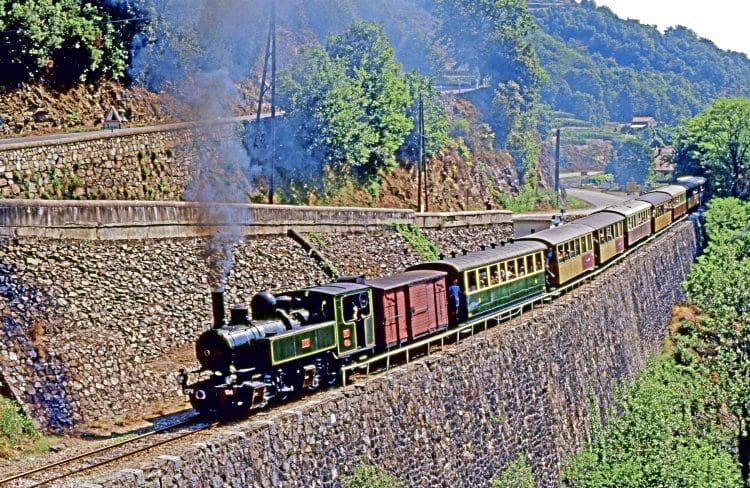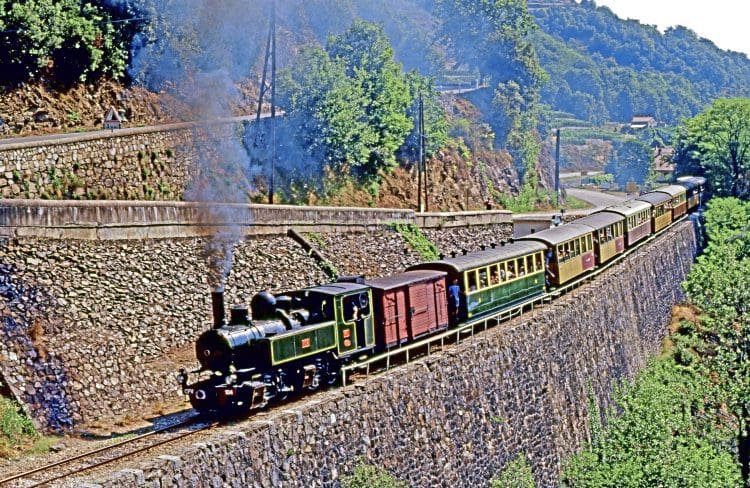 There is also an 8.30am railcar to Lamastre for the market on Tuesdays. This is a far better service than operated in the 1985-2008 period, and has resulted in the line becoming very popular. The velorail service is based on Boucieu-le-Roi, about 20km from Tournon.
For further details see www.trainardeche.fr
The scenery is quite outstanding as the line runs through the gorges of the River Doux, and has three main viaducts across that river and one tunnel, Mordane, which is 265 metres (859 ft) in length.
Roads in the area are few, narrow and winding, but it is possible with care to chase trains as far as Le Colombier using the D534 and D234 roads from the terminus at St-Jean, and as the images show this is the best section with some amazing locations. This is made easier when both the 10am and 10.15am trains run.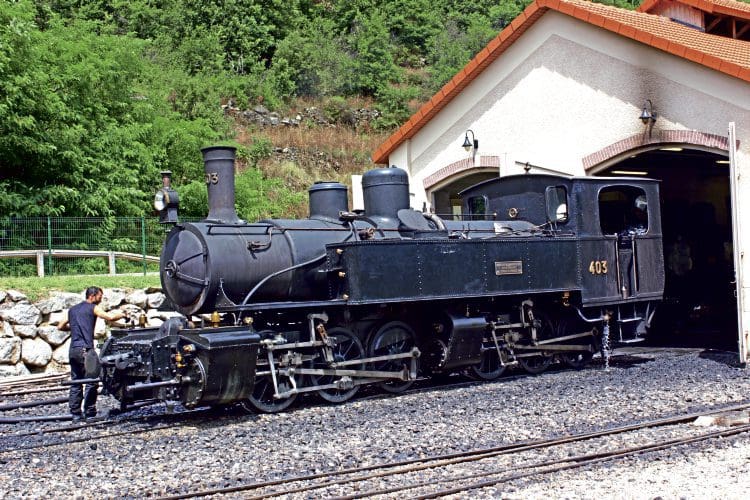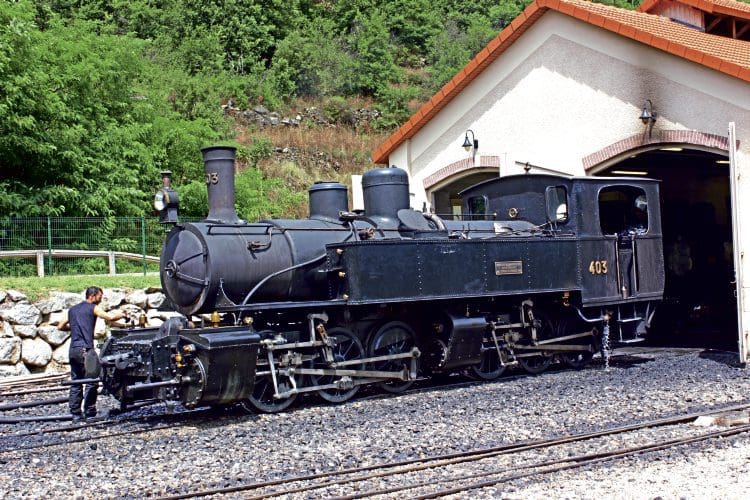 Engines are turned at both Lamastre and Le Colombier. The mainstays of the motive power are the magnificent 0-6-6-0 Mallets, of which there are five, built by SLM in 1902/3 and still numbered in the old Vivarais system as 401, 403 and 404, plus 413 and 414 built by Société Alsacienne in 1932. There is also an 0-4-4-0 Mallet No. 104 built in 1906 by Blanc-Misseron.
Of these Nos. 403 and 414 are currently operational and both are required when the full service operates. At Boucieu-le-Roi, tram-style 0-6-0 Pinguely tank and No.104 were stored in the open in July 2016. There are four Billard railcars and No. 214 was operating both in 1998 and in July 2016.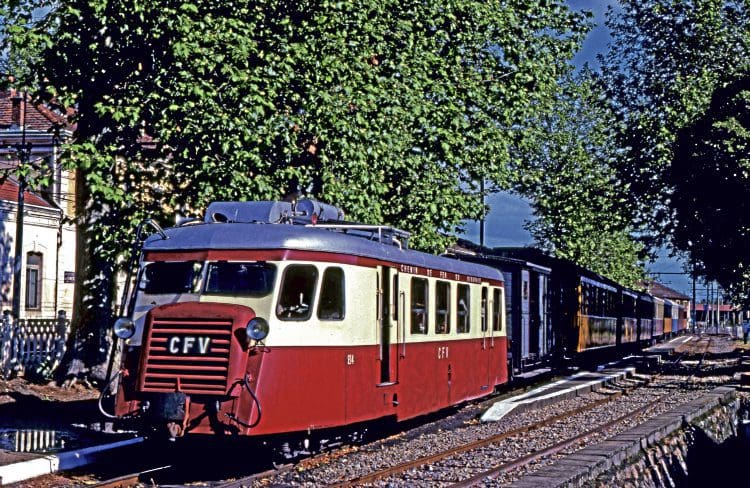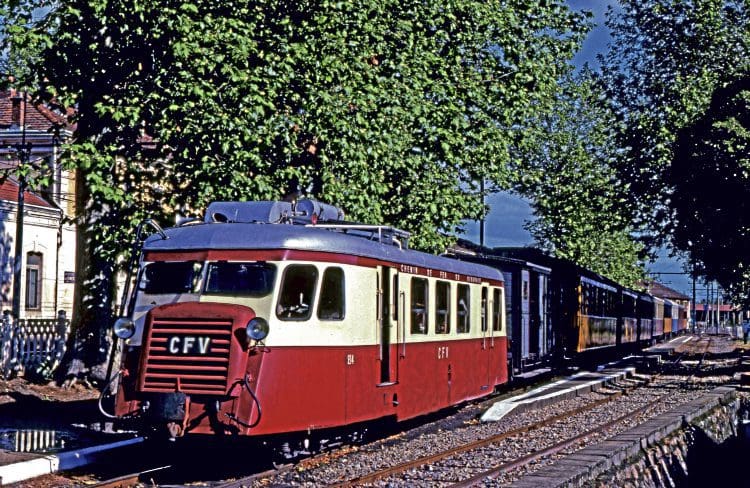 I hope the photographs convey some of the atmosphere of this superb line. There is a very good hotel in Rue de la Gare, in Tournon, and one in the tiny village of Le Crestet, near to the top end of the line, plus a number in Lamastre, and these make good bases for exploring both the Vivarais line and the area.
Read more News and Features in Issue 238 of HR – on sale now!
Archive enquiries to: Jane Skayman on 01507 529423 – jskayman@mortons.co.uk
Article continues below...
---
---
Enjoy more Heritage Railway reading in the four-weekly magazine.
Click here
to subscribe.