The venue formerly known as the Rutland Railway Museum continues to undergo a drastic transformation. Mark Smithers reports on recent developments and examines the history of its locomotives.
In order to appreciate the contribution made over many decades to the nation's prosperity by the industrial railway, any relevant museum attraction should make its best efforts to demonstrate such a system in its working environment.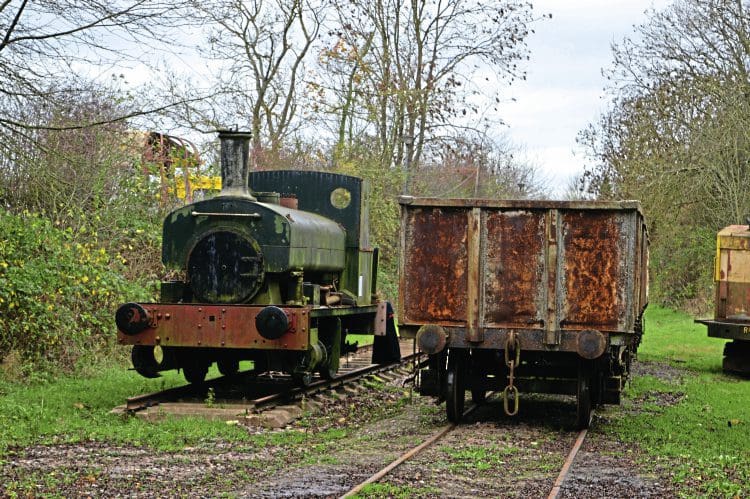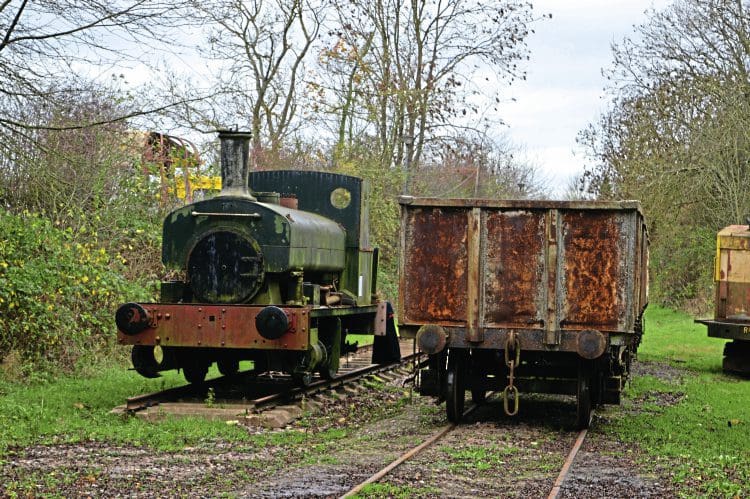 Tucked away on the outskirts of Cottesmore, a few miles from Oakham, Rocks by Rail attempts, as far as modern safety requirements will allow, to recreate the feel of an East Midlands ironstone quarry system during the 1960s when both steam and diesel traction were in use.
The collection, which not only includes a wide array of locomotives but also rolling stock and ancillary equipment such as excavators, began life as the Rutland Railway Museum over four decades ago and has recently been rebranded under its present name.
More recently, a new exhibition hall has been constructed close to the museum's public entrance.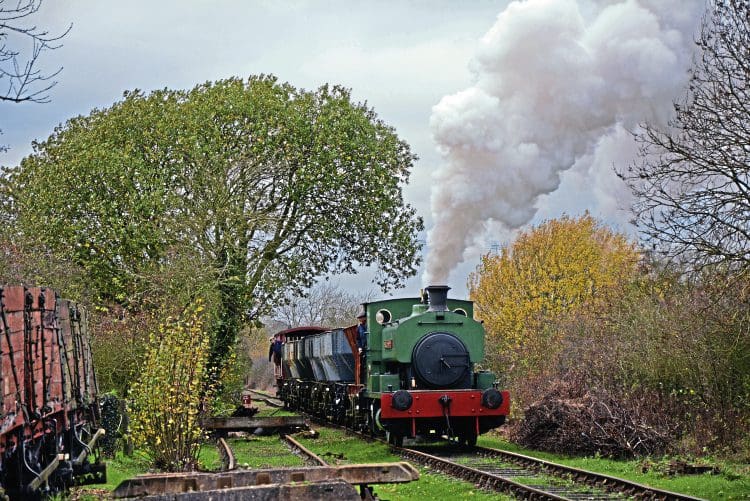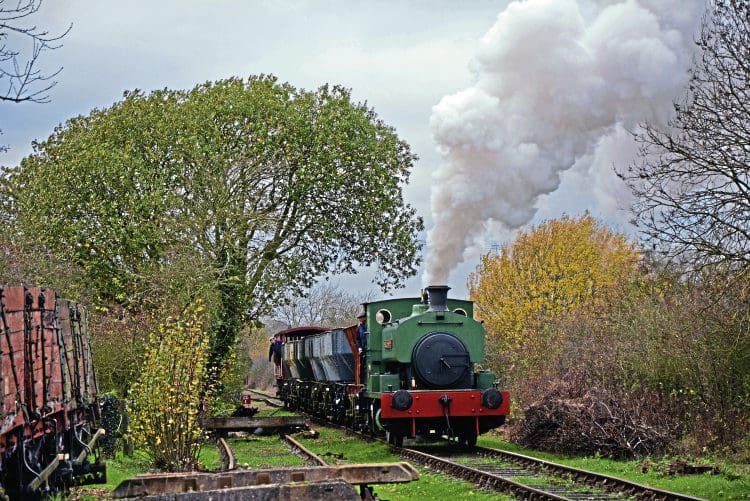 This has been named the Simon Layfield Exhibition Centre and it was built with the help of a grant from the Mick George Community Foundation and officially opened on November 15, 2015.
At present, two of the steam locomotives in the Rocks by Rail collection are operable. These are both Andrew Barclay 0-4-0STs.
The older locomotive of the pair is No. 1931 which was delivered on August 27, 1927 to West Midlands Sugar Beet Co Ltd at Foley Park, where it worked on a system connected to the present day Severn Valley Railway. Subsequently, the locomotive spent a short time working on the Wissington Light Railway before it was transferred to Spalding beet factory where it remained in use until the early 1970s.
After storage in connection with an abortive preservation scheme at Buckminster Quarries, No. 1931 became one of the Rutland Railway Museum's first three locomotives in 1975, although it did not steam again until 2008.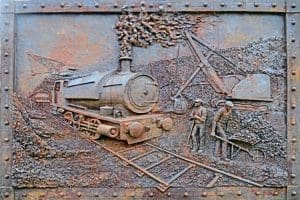 Now resplendent in an appropriate livery, this locomotive is a firm favourite with visitors and on the occasion of the opening of the exhibition centre was employed on the passenger brakevan specials that were very much a feature of the day's events.
Boiler repairs
The newer of the working steam locomotives is No. 2088 Sir Thomas Royden. This locomotive was delivered on May 28, 1940 to Stourport Power Station, being named after the chairman of the Edmundson's Electricity Corporation, the operator of the site where it spent all of its 37-year operating career, latterly under CEGB ownership.
nitially acquired by a collector, Sir Thomas Royden was later resold to a member of the Rutland Railway Museum where it arrived in 1980.
The locomotive remained in working order until 1988 when it was laid up awaiting boiler repairs which were eventually completed in 2011. It is intended that Sir Thomas Royden will be repainted in a similar livery to No. 1931 although this has yet to be undertaken.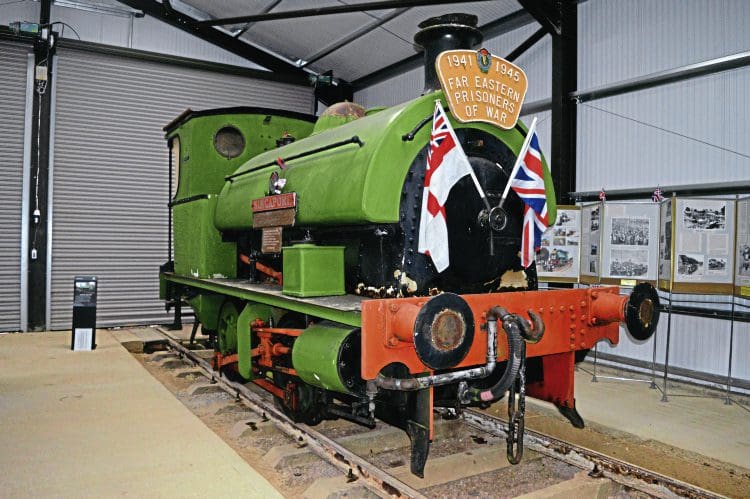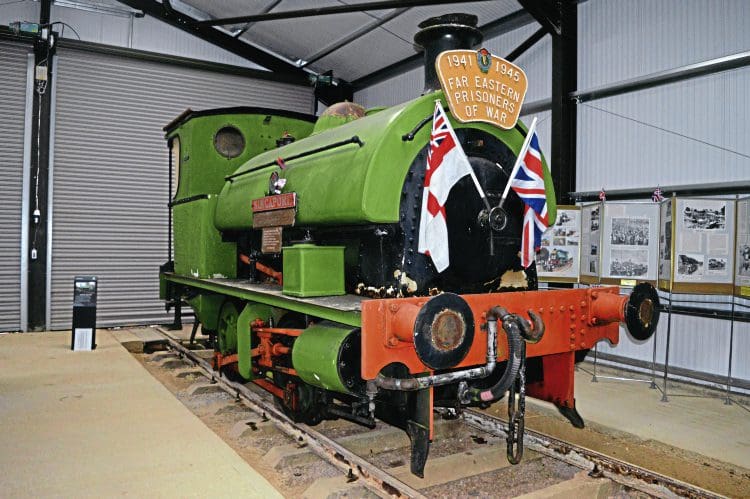 By way of contrast with the two Barclay products, another locomotive that could be seen parked in the sidings leading to the exhibition centre in good decorative order was penultimate Ruston & Hornsby 0-4-0 diesel No. 544997 of 1969. This 200hp locomotive formerly worked at Hays Chemicals, Sandbach, Cheshire.
The locomotive shed and workshop from Woolsthorpe quarries have been rebuilt on site as a base for current restoration projects and at present these contain components of three locomotives. The most complete, and newest of the three, is Elizabeth.
Article continues below...
---
---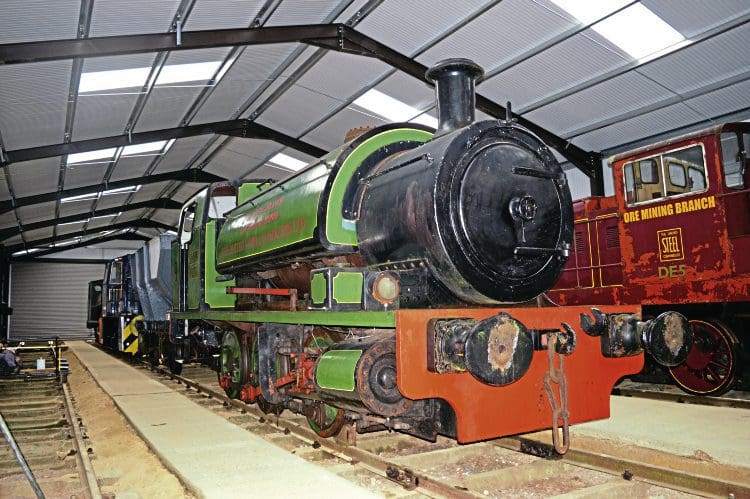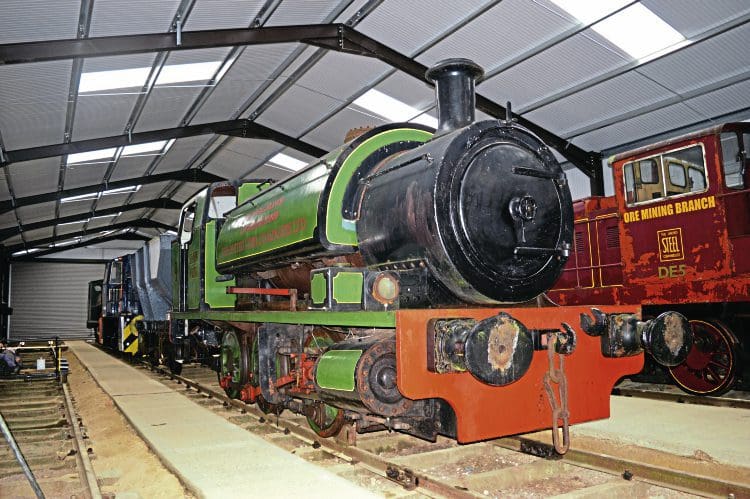 This locomotive was delivered on May 31, 1928 to Enderby Granite Quarries as Peckett No. 1759. A member of the makers' R2 class, Elizabeth was transferred to Mountsorrel Quarries in November 1957 and came to Cottesmore in June 1978, having been 'excavated' from under a collapsed shed wall.
Elizabeth was restored to working order during the early years of the Rutland Railway Museum and after a subsequent period of inactivity the work necessary to return the engine to working order is currently well advanced.
The remaining two locomotives in the workshop, currently represented by chassis components in display, are two Leeds-built specimens historically important for different reasons. Hudswell Clarke 0-6-0ST Rhos was delivered on January 15, 1918 (works number 1308) to Lloyds Ironstone Co Ltd (later part of the Stewarts & Lloyds combine) and spent the first part of its revenue-earning career at Corby quarries, where it was given the number 39, prior to transfer to Glendon East in 1952.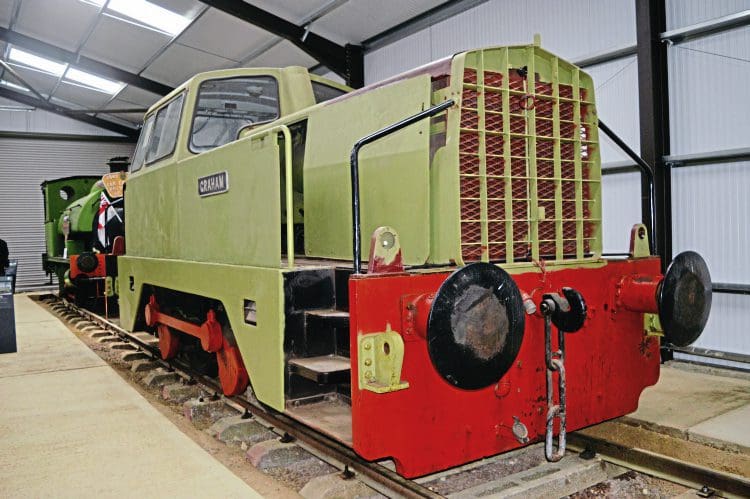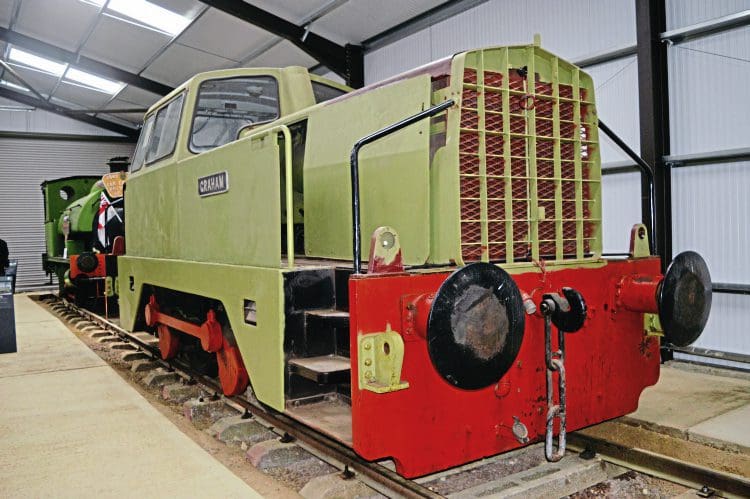 Returning to Corby in 1957, Rhos earned the distinction of becoming the last locomotive to be fully overhauled in Corby works, receiving three new cast wheel centres in the process. The locomotive also hauled a special for the Industrial Railway Society at Corby during the final years of steam operation in the 1960s and spent some years in store at the premises of the Nene Valley Railway prior to purchase by the 1308 Trust and transfer to Cottesmore in 2011.
Rhos has a further important distinction, namely that it is a member of the makers' Thornhill class with 15in by 22in outside cylinders and 3ft 7in wheels and is therefore a 'lookalike' for Llanelly & Mynydd Mawr Railway locomotives John Waddell (No. 912 of 1912) and Hilda (No. 1214 of 1917), particularly before the latter was modified by the GWR with bunker alterations, a bell (for working in Swansea Docks) and a safety valve bonnet.
Oldest locomotive
The other Leeds-built locomotive present, in rolling chassis form, in the workshop is Vigilant, a '10 inch' outside cylindered 0-4-0ST constructed by the Hunslet Engine Co.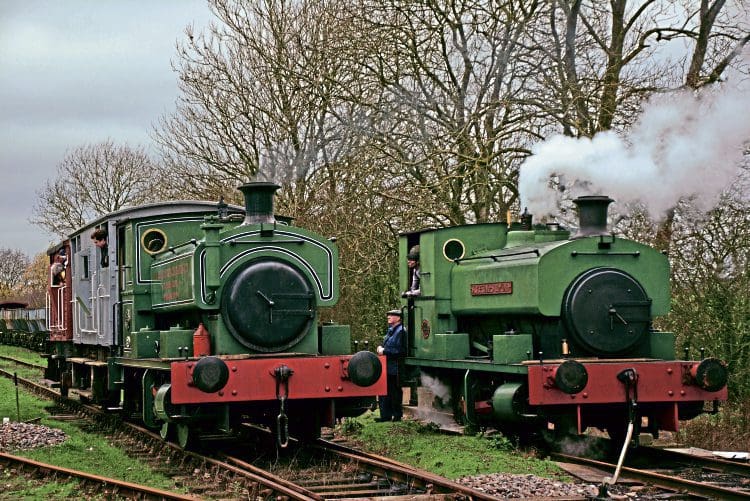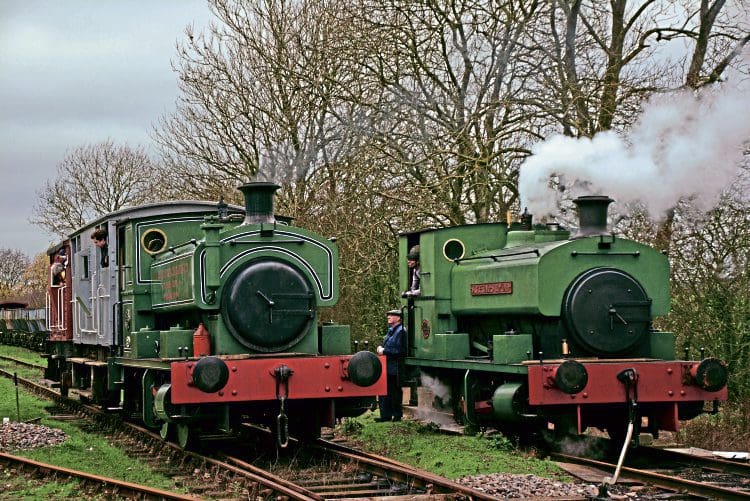 This is not only the oldest locomotive in the Rocks by Rail collection but also the oldest surviving locomotive to have been built for the East Midlands ironstone quarrying industry, dating from 1883
(No. 287). Close study of this locomotive and its general arrangement drawing reveals many design features that were also present on contemporaneous Manning Wardle locomotives intended for industrial markets, namely the domeless boiler barrel and high inverted 'U'-shaped firebox wrapper; the flat sided saddle tank with brackets for fire-irons; lift-up smokebox door; 'cotter pin' motion bearings; one injector and one axle-driven feedpump, and 'double boss' wheel centres.
One difference that had appeared by the early 1880s was the rectangular weatherboard spectacle rims: had Vigilant been built five years earlier, the locomotive would have been difficult to distinguish in appearance from an equivalent Manning Wardle.
The restoration and envisaged return to working order of this locomotive therefore assumes greater significance, given the facts that Hodbarrow (Hunslet No, 299) at Statfold Barn is a static exhibit, and that the domestic preservation scene lacks a classic 19th century 'standard' four-coupled Manning Wardle.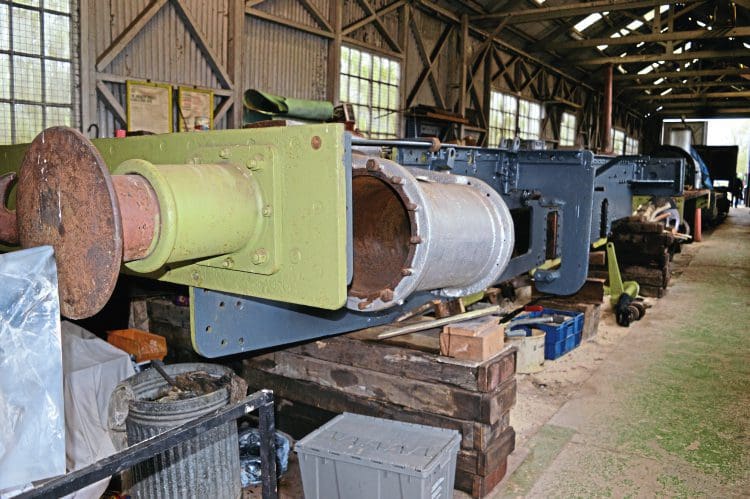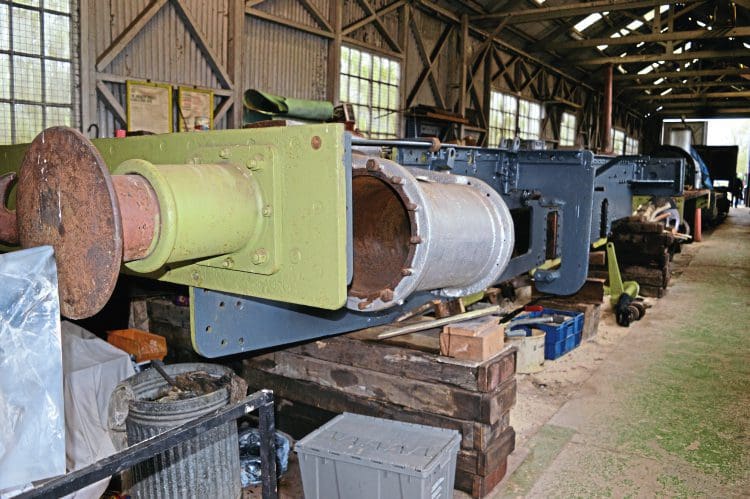 Sadly, the then embryonic preservation movement spurned the chance to save either No. 1057 of 1888, 'F' class Massey (later Wantage Tramway No. 7) or No. 345 of 1871 'H' class Pitsford No. 2 (ironically an ironstone industry locomotive) which were scrapped respectively in late 1963 and early 1964.
Although the arrangement of permanent displays in the new exhibition centre had yet to be finalised at the time of its opening, there were nonetheless some important representative examples of Midlands ironstone locomotive practice on display.
The 'star' exhibit amongst this part of the collection was not built for use in an ironstone quarry, however, but for the Admiralty. This is Singapore (Hawthorn Leslie No. 3865 of 1936), a standard product of its makers bar the fitting of a double-skinned cab roof to cope with the equatorial climate of its original place of work.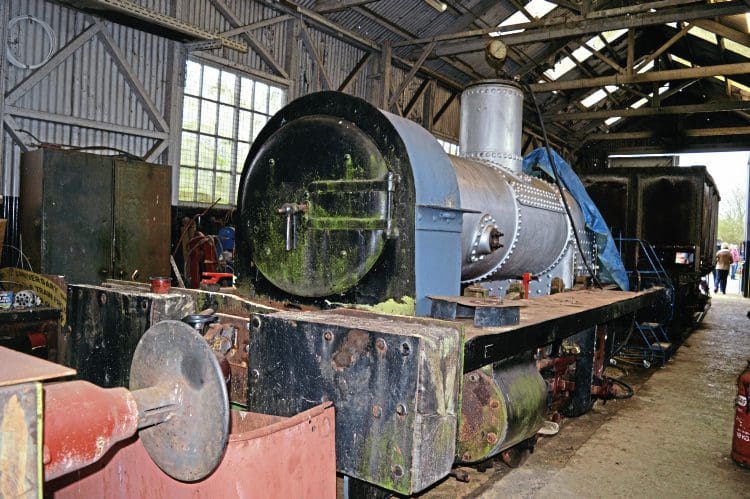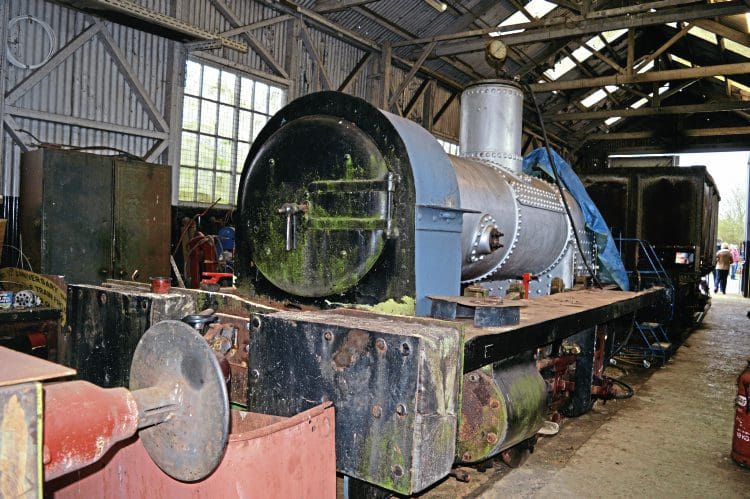 This was the Royal Naval Dockyard in Singapore where the locomotive was captured by the invading Japanese in February 1942, sustaining shrapnel damage to its boiler and right-hand cylinder cladding in the process.
Return to working order
Singapore returned to England in 1953 and spent the rest of its career with the Admiralty at Chatham Dockyard where it remained in use until the withdrawal of all remaining steam locomotives on this system in 1972.
Initially located at the abortive South Eastern Steam Centre in Ashford, Singapore was later acquired by two founder members of the Rutland Railway Museum and in October 1978 it became the first of the collection's locomotives to return to working order.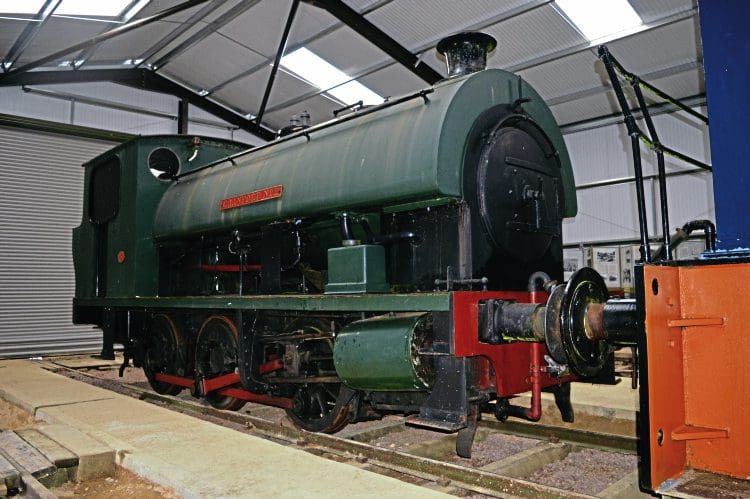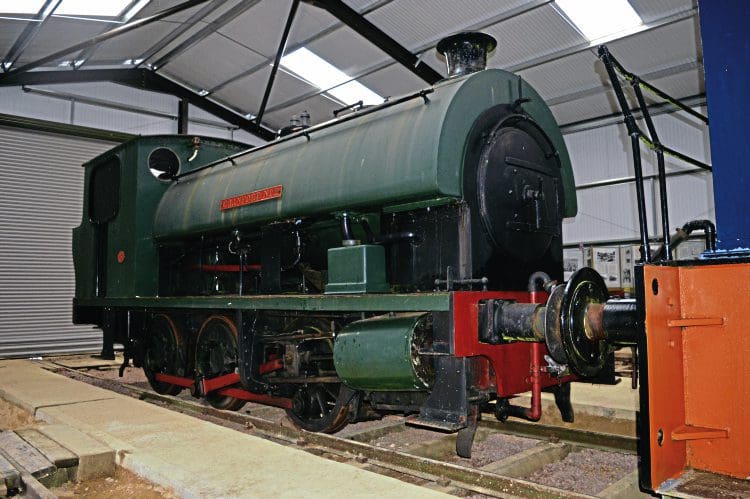 During the 1990s an extensive boiler overhaul was undertaken with the aid of a PRISM grant, but Singapore currently requires a retube in order to steam again.
Bagnall 0-6-0ST Cranford No. 2 was built to a design specially produced for ironstone quarry-related duties at a time when wartime pressures on demand for the ore were acute.
This locomotive entered service on May 31, 1942 at Cranford ironstone quarries and spent all of its pre-preservation career there, apart from a short spell on loan to Pilton Quarries in 1946. The locomotive combines the classic family resemblance of the builder's earlier standard gauge products with the necessary refinements associated with its date of construction and the requirements of its operating environment.
These included the provision of a comprehensive system of mechanical lubrication and the use of special 'supple' pivoted crossheads to facilitate the negotiation of sharp curves.
Following closure of the Cranford quarries in August 1969, Cranford No. 2 was acquired for preservation and passed through the hands of Steamtown Carnforth and the Embsay & Bolton Abbey Steam Railway prior to arriving at Cottesmore in October 2006.
Exton Park system
A rare survival is Yorkshire Engine Co No. 2521 of 1952. This outside cylinder (16in by 24in) 0-6-0ST with 3ft 8in wheels is a member of the makers' 'Type I' class which was closely based on a prewar Robert Stephenson & Co design.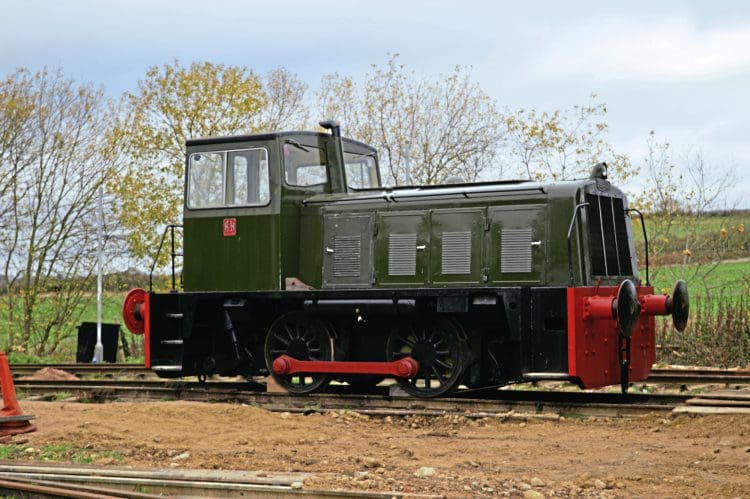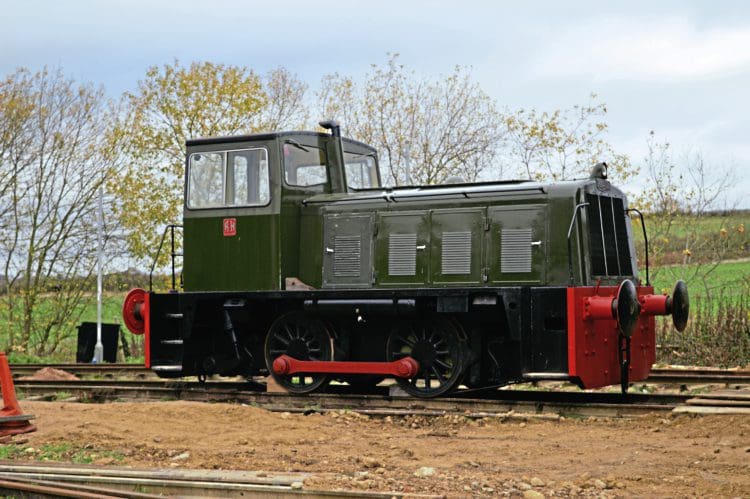 Yorkshire Engine Co produced these locomotives mainly for two customers –United Steel Companies (of which it was a subsidiary) and Appleby-Frodingham Steel Co. One of the assets of the former enterprise was the Exton Park railway system which was connected to the BR-owned Cottesmore mineral branch at the current Rocks by Rail museum site.
Although sister locomotives operated on the Exton Park system, No. 2521 spent the first 15 years or so of its operational life with Appleby-Frodingham in Scunthorpe prior to being sold to NCB North Nottinghamshire Area from where it was acquired for preservation by its present owner, the National Mining Museum. Currently on loan to Rocks by Rail, No. 2521 has been repainted in a livery representative of its Exton-based sisters but retains the running number 9 which it has always carried.
An important point to note is that both this locomotive and the other surviving classmate (Yorkshire Engine Co No. 2498 of 1951) were built to the later 'Type I' specification with restricted loading gauge cab and cylindrical smokebox with separate saddle; design refinements introduced by the Sheffield-based manufacturer following construction of the first two members of the class (Nos. 2422-3) for Appleby-Frodingham in 1947.
The diesel phase of locomotive usage on Midlands ironstone railways is well represented amongst the museum collection and currently on display in the new exhibition centre is 325hp 38-ton 0-4-0 Sentinel
No. 10207 of 1965 Graham.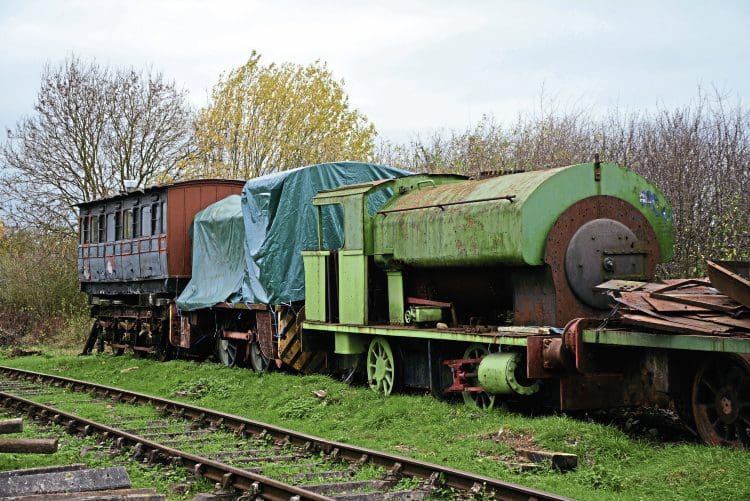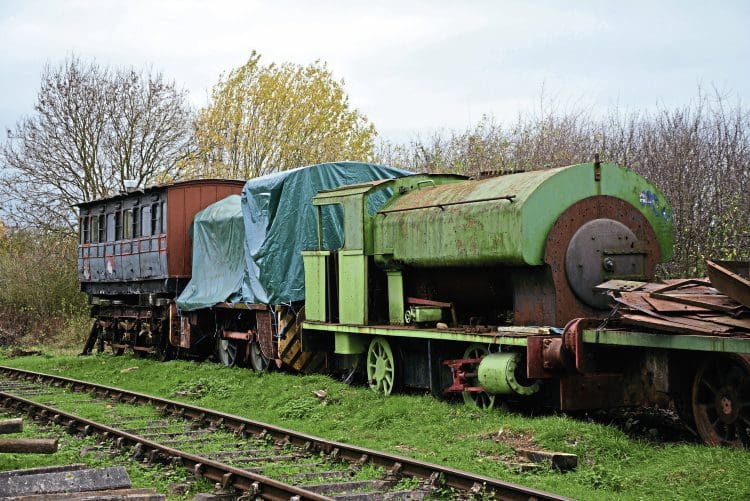 One of three sister locomotives at Cottesmore, Graham was delivered to Oxfordshire Ironstone Co's Quarries at Wroxton where it was withdrawn from service and sold after only two years' work as a consequence of the quarries' closure in 1967.
Graham's following two decades of work were at Stanton & Staveley's works at Ilkeston in Derbyshire where it received the running number 61 and, following final withdrawal, was purchased for use at Cottesmore where it arrived in poor condition on March 9, 2007.
By 2008, the locomotive was running once again but further repairs were necessary, including the restoration of its original vacuum braking system, in order for the locomotive to operate passenger trains.
Remote end
Even with the new exhibition centre up and running, it is a sad fact of life that, as with many other preservation centres, not all exhibits can be accommodated under cover. Those which currently cannot be so accommodated are stored in sidings at the remote end of the passenger running line from the public platform and are reachable on foot by means of a 'nature trail' alongside this portion of the railway system (the portion of the railway at the other end on the remote side of the public platform leads to the area used for demonstrations of the collection's wagon-loading excavators).
Notable items currently to be found in the storage sidings include ex-Pilton Quarries Avonside 0-6-0ST Stamford (No. 1972 of 1927); 1912 vintage R2 class Peckett 0-4-0ST  Uppingham (No. 1257 – an interesting comparison with Elizabeth and a locomotive familiar to many enthusiasts in the 1970s as a companion at Wirksworth to Tanfield-based Wellington then known as Holwell No. 3), and diesel locomotives produced by, amongst others, Ruston & Hornsby, Yorkshire Engine Co and
John Fowler.
The rolling stock currently to be found in the museum collection is mostly of the four-wheeled variety and ranges from the brakevans (which include two 20ton ex-LMS vehicles and an ex-SR one) through to Second World War vintage side tipping wagons used at Wroxton, and hopper wagons, including five LMS specimens constructed in 1938-9.
Rocks by Rail certainly fulfils an important function in keeping alive the memory of the ironstone railways that were once a significant contributor to the functioning of the domestic iron and steel industry for many decades.
It is certainly worth a visit by both the casual observer and the dedicated fan of industrial railways alike.
Read more News and Features in Issue 237 of HR – on sale now!
Archive enquiries to: Jane Skayman on 01507 529423 – jskayman@mortons.co.uk
Enjoy more Heritage Railway reading in the four-weekly magazine.
Click here
to subscribe.