By Geoff Courtney
An INTENSIVE timetable of 15 trains jam-packed with excited families departing every 10 minutes, and their arrival at a station 182 miles away that allowed only two minutes for each train of more than 500 passengers to be emptied and shunted into a siding, would be fraught enough with today's modern traction and sophisticated rail network.
Throw in 10 minute stops for locomotive and crew changes at Peterborough en route which also allowed passengers to pop into the loo and/or buy refreshments from counters on the platform, and also a second stop to replenish the water of thirsty steam locomotives, and the exercise becomes even more of a challenge.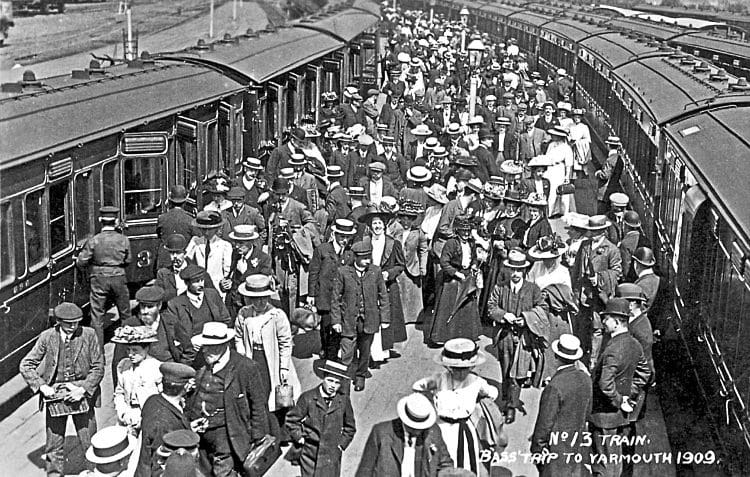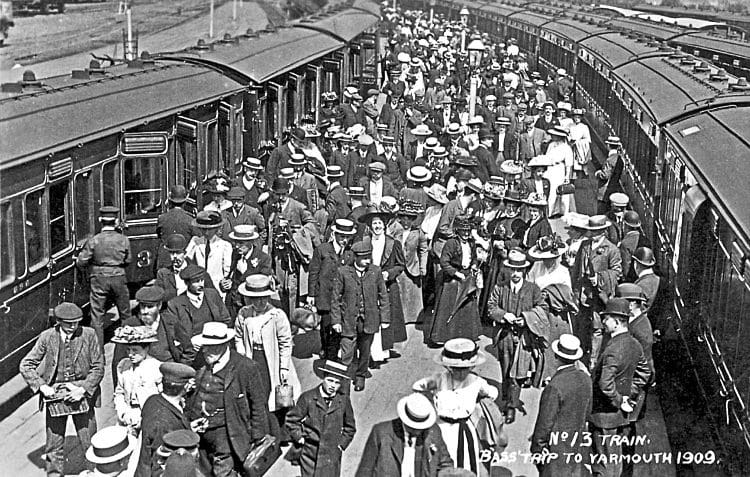 But this wasn't a scenario from the days of BR or even the Big Four. It dates way further back than that, to 1893 and thence every four years until 1913, by which time the number of passengers had increased from 8000 to 10,000 and the number of trains to 16.
The occasion was free day excursions laid on by the Burton-on-Trent brewer Bass, Ratcliff & Gretton – then the world's largest brewery – for its employees, which became an annual event from 1884 until 1914. Destinations over a four-year cycle were Blackpool, Liverpool, Scarborough and, from 1893, Great Yarmouth, and it was the first visit to the Norfolk resort that year that has been highlighted in fascinating detail by Geoff Ashton, in the Great Eastern Railway Society's quarterly journal, of which he is co-editor.
The excursions started in 1865 as relatively modest affairs requiring just two trains and were restricted to employees. But on later trips wives and children were allowed on payment of the extra fares, and as the occasions became larger the firm's customers were invited, resulting in them becoming the world's largest such events run by a private company.
Article continues below...
Advert
Read more in Issue 237 of HR – on sale now!
Enjoy more Heritage Railway reading in the four-weekly magazine.
Click here
to subscribe.