Currently stabled at Butterley, after being 'stopped' suffering with cracked flues, Stanier 4-6-2 No. 46233 Duchess of Sutherland has been withdrawn from traffic for winter maintenance.
As part of the engine's fettling process, the 4-6-2's chief mechanical engineer, Simon Scott, confirmed that the Duchess will be returned to main line duties repainted in LMS maroon, for long its trademark livery in the heritage era.
Target date for the engine's return is March 3, when the 4-6-2 is booked to move south to Southall in readiness to work a 'Cathedrals Express' from west London to Salisbury, Sherborne and Yeovil Junction on Thursday, March 8.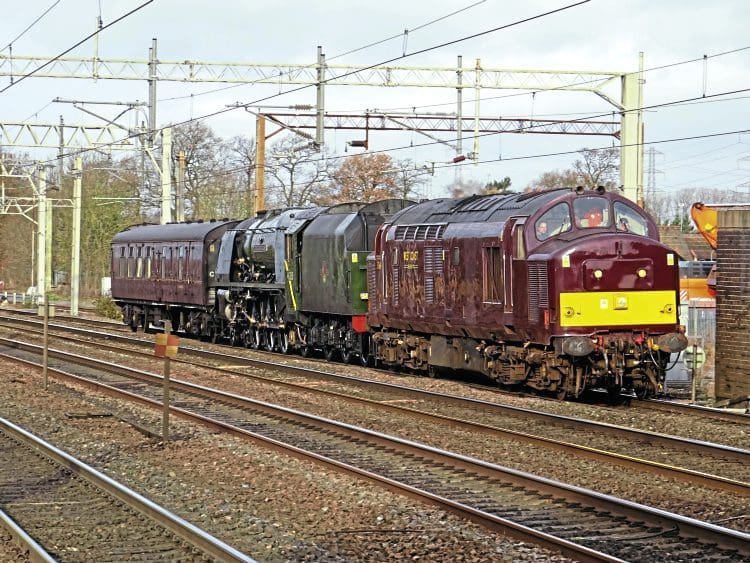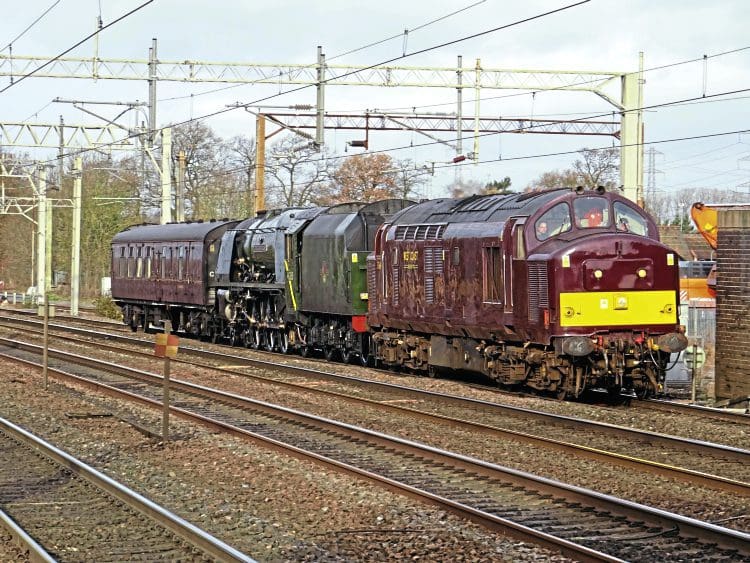 The train starts diesel-hauled from Horsham, calling at Holmwood, Dorking, Leatherhead, Cheam and Salisbury.
This will be the first time in many years that the Duchess will have visited the Southern's West Country main line to Yeovil Junction and be turned on the Yeovil Railway Centre's 70ft turntable.
It will also be the first of 15 trips earmarked for 'Cathedrals Express' excursions.
According to Simon Scott, the Duchess's return south to Southall will be almost a permanent fixture. He said that 95% of the engine's main line commitments will be centred on running trains in the south.
Asked why, he replied: "There's little or no money in the north".
In the same context, he also confirmed that PMR Tours, the railtour arm of the Princess Margaret Class Locomotive Trust, has ceased to run excursions.
That said, PMR will probably be involved in plans to run a Duchess's 80th anniversary special from Euston to Perth, provisionally set for July 14.
In addition to main line, the 4-6-2 is booked to visit
the Severn Valley Railway's gala in September and the East Lancashire Railway's gala in October.
So, despite the lack of financial rewards to be gained north of Watford, it appears that the red engine will be in constant action south of the M4.
Read more News and Features in Issue 236 of HR – on sale now!
Enjoy more Heritage Railway reading in the four-weekly magazine.
Click here
to subscribe.