By Don Benn
As a change from the usual full day out with steam, and in response to demand, UK Railtours and the Merchant Navy Locomotive Preservation Society decided to try a short day circular trip on Saturday, November 18.
The itinerary was different from the usual Belmond Surrey Hills circuit and embraced lines where good spells of fast running could be enjoyed, which together with a couple of station stops for water offered an attractive proposition for those of us used to the mega early starts and 20 hour plus days, which in the winter months especially are somewhat daunting.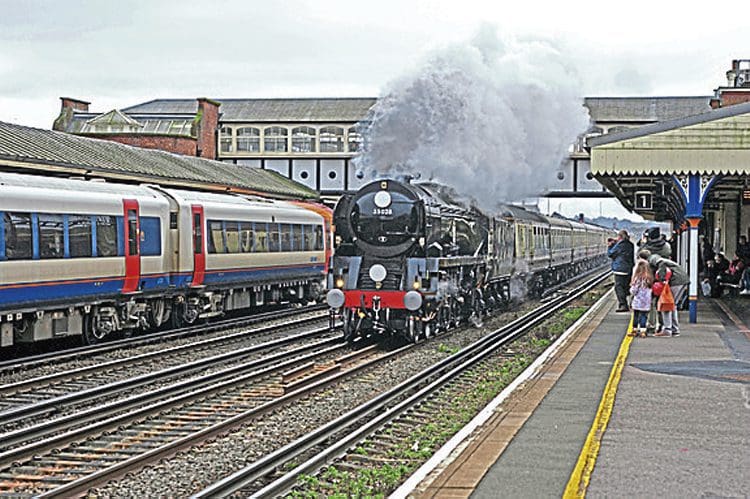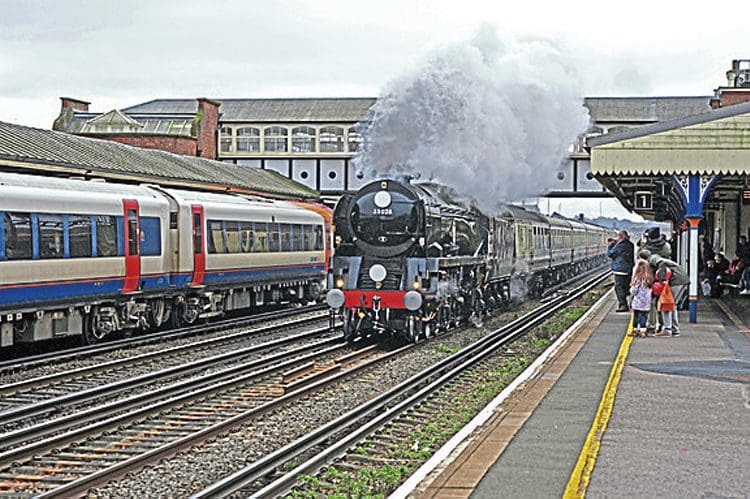 It seemed strange to be at Southampton Airport Parkway in daylight and with the station fully open and quite busy but that was fine for an arrival at London Victoria in good time to meet Wayne Thompson as he arrived with Class 67 No. 67005 on the empty stock from Eastleigh.
After some banter and ensuring the diesel had been uncoupled, plus a few photos of Clan Line at the front end, I joined the rest of my group of 'old timers' in the front passenger coach where we occupied seats in good positions as arranged with the very helpful staff in the UK Railtours' office.
The load was a substantial 13 coaches for 468 tons tare or about 510 tons full and this would prove to be a challenge for No. 35028 at times as it was a cold day of drizzle and light rain for the most part, producing far from easy rail conditions.
It seems that unassisted steam taking heavy loads is not an issue for DBC as on the following Saturday, November 25, Tornado took 14 coaches unaided out of Euston.
The trust which DBC and UK Railtours have in both these top notch Class 8 Pacifics is great and is rewarded by locomotive performance of the highest order and has the full support from the train timing and loco performance fraternity.
It seems to have become very difficult to book on other trips with any certainty of pure steam, as demonstrated in my column last time.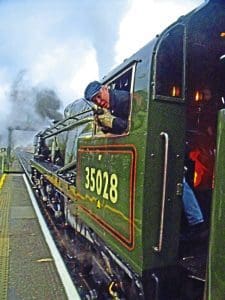 Our itinerary on November 18 was a trundle to the SW main line at Byfleet Jct via Richmond and Staines and then more slow running to Basingstoke followed by a water stop at Grateley and then return via the Laverstock loop, Romsey, Southampton, Basingstoke, Woking and as outward back to Victoria.
Progression system
For the first leg to Grateley, Wayne Thompson had Jim Clarke on the shovel and Don Clarke as traction inspector. It's good to see the progression system in place at DBC to ensure continuity of steam crews for the future and maybe with the reduction of steam work announced by West Coast, DBC will be in a position to expand its involvement with steam trips.
The 'Wessex Explorer' set off on time and after picking up more passengers at Clapham Junction ran easily round the Richmond, Feltham and Staines circuit suffering checks from a late running SWR train to Windsor in the early stages.
The performance from Clan Line was fairly subdued and so just over a minute was lost to the Woking stop, and on to Basingstoke on the slow line we continued in similar fashion, barely reaching 50mph after Fleet.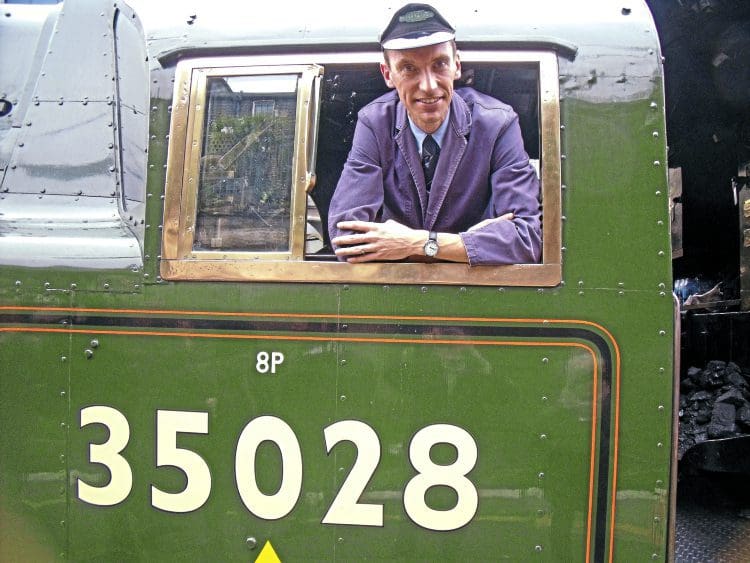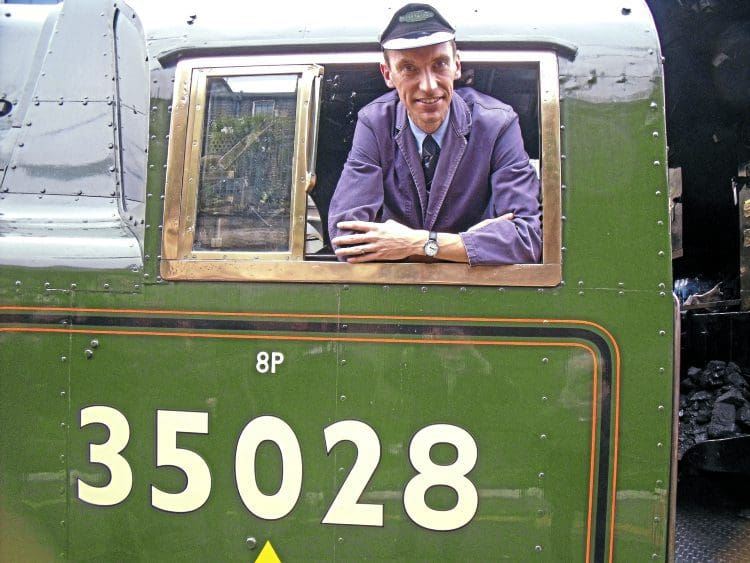 In truth there wasn't any need for fireworks as the weather conditions were poor and we had a tight path through Basingstoke and over to the Salisbury line at Worting Junction right up behind the 11.20am Waterloo to Exeter and a Cross Country service but ahead of the 11.35 Waterloo to Weymouth.
Article continues below...
---
---
Once clear of Worting, Clan Line was allowed to run but without being pushed and touched 76mph before Andover and continued to do well up the climb to Grateley before stopping there for water in 68 minutes four seconds for the 42.06 miles from Woking, a loss of five minutes on the booking.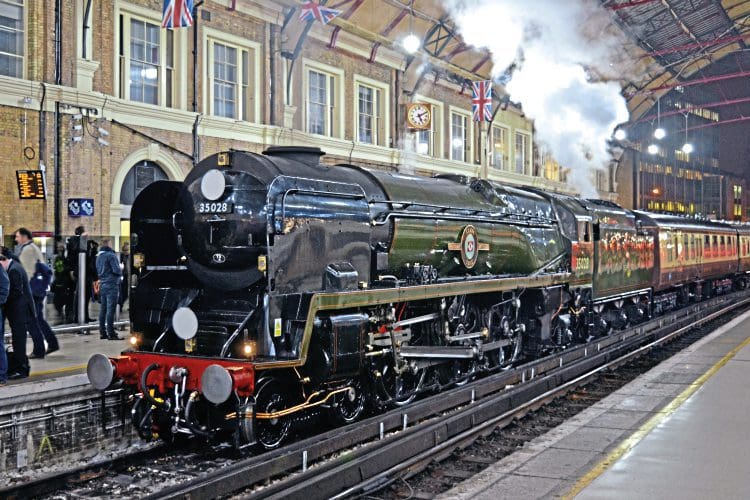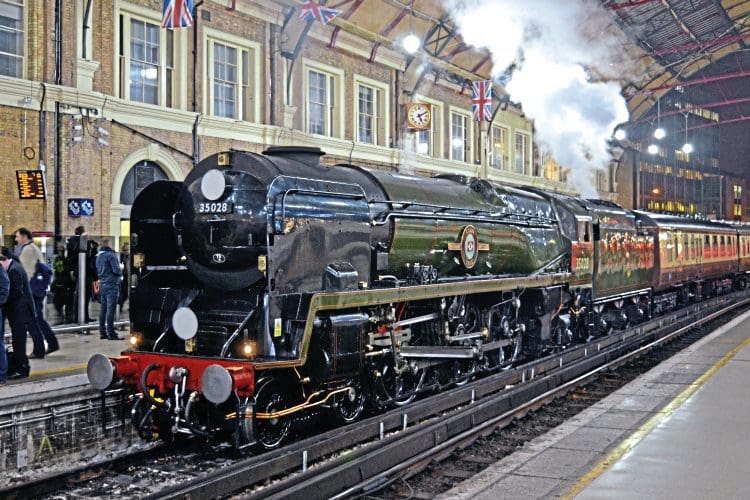 As I approached Wayne for a chat he said to me 'very poor railhead conditions'. He hadn't been able to use any more than 130lbs of steam anywhere, and mainly 100lbs to avoid slipping at speed with the 510 ton load and potentially causing damage to the engine.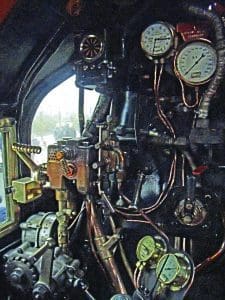 We left the water stop three minutes late, now with Rob Binstead firing and Geoff Ewans as TI and although it was still damp, Wayne used the sanders and so made a sure-footed start with the engine being worked very hard to achieve an excellent 28½mph up the 0.64 mile stretch of 1-in-165 to the summit at Milepost 73¼.
After running up to 73½mph down Porton bank we ran round the Laverstock loop to join the Salisbury to Southampton line.
Read more in Issue 236 of HR – on sale now!
Enjoy more Heritage Railway reading in the four-weekly magazine.
Click here
to subscribe.