By Geoff Courtney
Designs for a tunnel under the Thames that were drawn up by two of the greatest railway engineers, Marc Isambard Brunel and his son Isambard Kingdom Brunel and personally signed by both, sold for £160,000 at an auction in central London on November 15.
The Thames Tunnel was the world's first successful underwater tunnel and remains in use to the present day, nearly two centuries after its construction began.
Described in its early days as 'The eighth wonder of the world,' it connects Wapping in London's docklands on the north bank of the Thames with Rotherhithe in the south-east of the capital.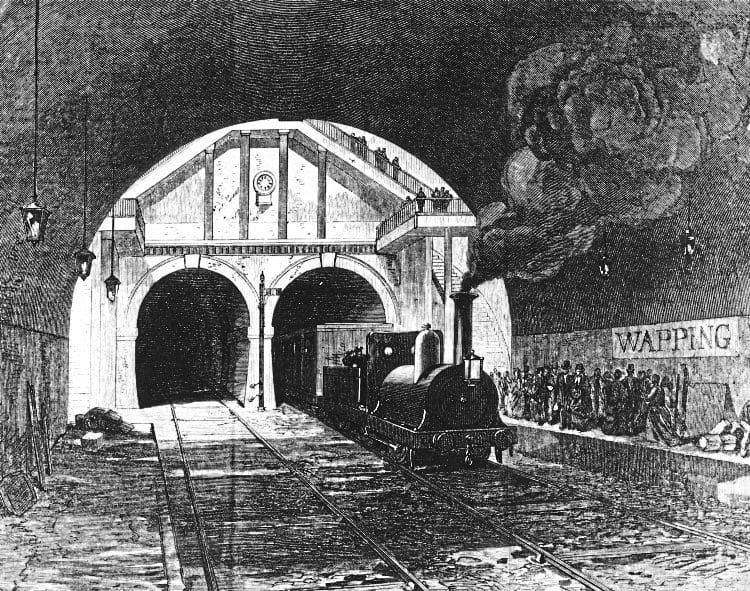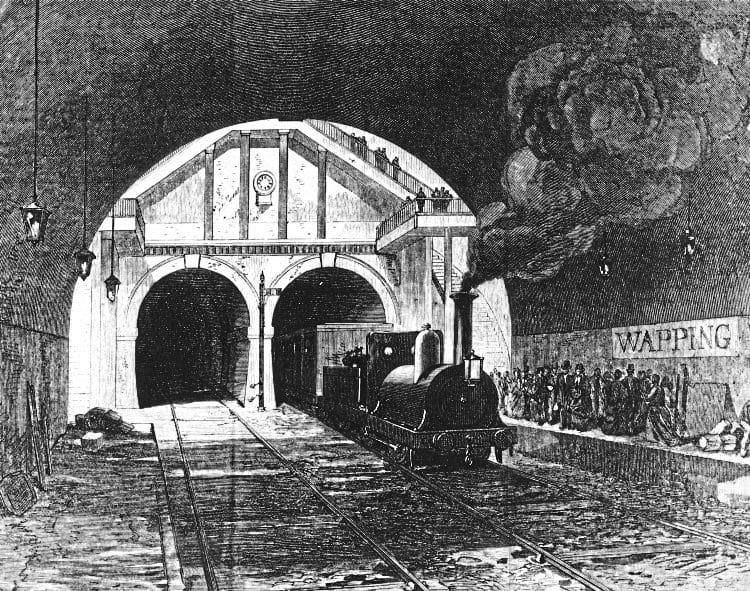 It was conceived as a pedestrian and horse-drawn carriage thoroughfare by Marc Brunel after two earlier tunnel projects under the river, by engineer Ralph Dodd in 1799 and a group including Richard Trevithick in 1805, both failed.
Brunel patented a tunnelling shield in 1818 that was to prove to be a major factor in the success of his scheme and, with financing from private investors secured, work started in February 1825.
With 12 frames that each weighed more than seven tons, the shield supported the unlined ground in front and around it to reduce the risk of collapse, although the conditions for the labourers were still dire due to filthy water seeping through from the river above.
This water contained sewage, which gave off methane gas that could be ignited by the workmen's oil lamps.
In April 1826 the project's resident engineer, John Armstrong, became ill and Marc's son Isambard, who was only 20, took control.
Work advanced at no more than 12ft a week, but it showing an entrepreneurial spirit that would be applauded today, the directors of the Thames Tunnel Co, which had been formed to handle the project, allowed members of the public to view the work in progress, and this was so popular that every day up to 800 sightseers paid one shilling (5p) each to see the marvel of engineering.
After the tunnel was flooded unexpectedly in May 1827 and January 1828 – the latter leading to the deaths of six men – financial problems that summer forced the abandonment of the work and the tunnel was walled off behind the shield, in which state it remained for seven years.
However, Marc Brunel was undeterred, and at the end of 1834 he secured funding, including a £247,000 loan from the Treasury, that enabled work to restart in August 1835, when the original rusting shield was dismantled and replaced by an improved version.
Read more in Issue 236 of HR – on sale now!
Enjoy more Heritage Railway reading in the four-weekly magazine.
Click here
to subscribe.