It seems inconceivable that a steam-worked narrow gauge railway would be built in the 1960s to fulfil a real passenger transport need. It lasted remarkably well but as Mark Smithers reports, its new incarnation at the opposite end of the Lincolnshire coast is now more orientated towards preservation.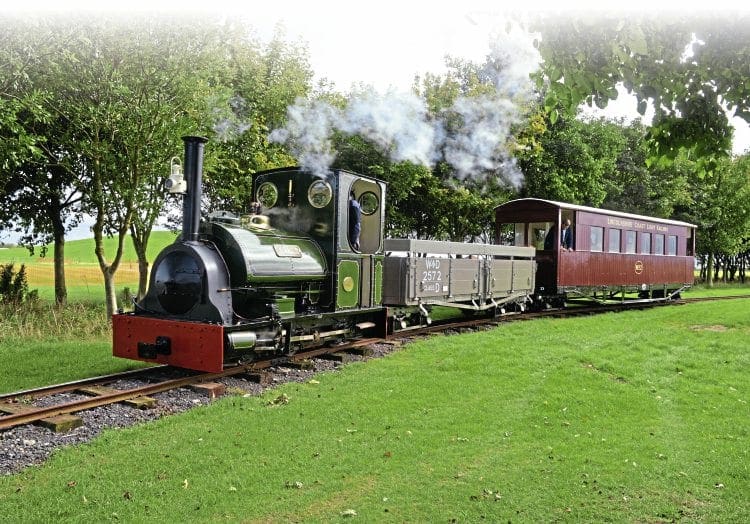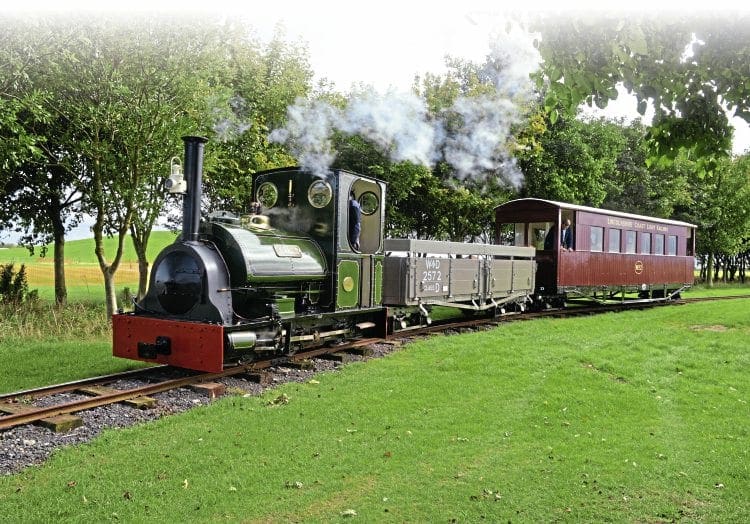 Britain's preservation-era steam railway history has seen some important instances of contrasting fortunes for individual lines, with projects at one end of the scale, such as the Ffestiniog and Welsh Highland railways having become national institutions, whereas others, such as the scheme to save the Longmoor Military Railway, having now faded into fairly distant memory.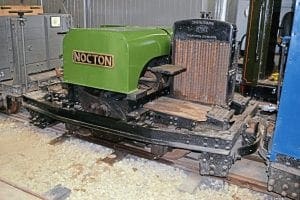 The story of the Lincolnshire Coast Light Railway, however, is of a narrow gauge line that was to gain a unique place in the affections of enthusiasts over a quarter of a century before 'falling to rise again' several years later at another location.
The original line was situated in Humberston, three miles south of Cleethorpes and ran from North Sea Lane station to a terminus close to the Fitties Holiday Camp.
Part of the line's unique character was inherent in the fact, recorded by the late Ken Hartley, that the original scheme, laid down by its promoters in 1958, did not set out to preserve an existing railway supported by the subscriptions of its society members, but to create from scratch a new railway supportive of reasonable commercial success.
Aided by the availability of suitable second-hand diesel locomotives and rolling stock, obtained from the recently-closed 2ft gauge Nocton potato estates railway, the line was able to open on August 27, 1960, but apart from being covered by the Grimsby Evening Telegraph, the opening went largely unnoticed by the press at large.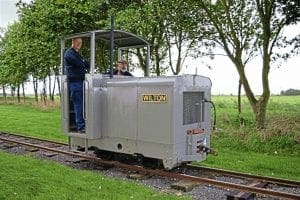 Smith's Crisps Ltd
The Nocton system was owned from 1936 onwards by Smith's Crisps Ltd and its stock consisted of surplus ex-War Department Light Railways 20hp Simplex locomotives, fitted with diesel engines in lieu of the original petrol variety, and ex-WDLR 'D', 'E' and 'P' class wagons and ambulance cars, in many cases extensively modified (in the case of four of the 'P' class wagons into unbraked guards/postal vans) to suit their new purposes.
By 1960 the system had been superseded by road transport and early passenger traffic on the Lincolnshire Coast Light Railway was being worked by one of two ex-Nocton Simplex locomotives acquired by the line accompanied by one or two open carriages constructed on 'D' class wagon chasses.
During 1961, two more locomotives were purchased from another source, namely Rugby Portland Cement Co Ltd's Southam works in Warwickshire.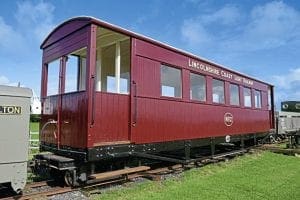 One of these, a Ruston Hornsby 30hp four-wheel diesel (No. 168437 of 1933) was scrapped in 1968, with its engine going to the Talyllyn Railway, but the other, Peckett 0-6-0ST No. 1008 of 1903 Jurassic, was destined to become the railway's flagship locomotive, entering service almost immediately after its arrival on the line.
In addition to 'D' class wagons, representatives of the 'P' class wagon and bogie ambulance van had been acquired and during the next few years, other locomotives and rolling stock appeared on the LCLR from a variety of sources.
Read more in Issue 235 of HR – on sale now!
Enjoy more Heritage Railway reading in the four-weekly magazine.
Click here
to subscribe.