Most visitors to heritage lines see only their train, the buffet, shop and toilets, but there's far more to see on an organised tour behind the scenes. Peter Brown enjoyed such an experience on the Kent & East Sussex Railway.
At the start of the year I passed a certain milestone in my life. It was one of those birthdays which are considered to be ultra-special, but also one some would usually rather forget – and I must admit that I fell into that latter category.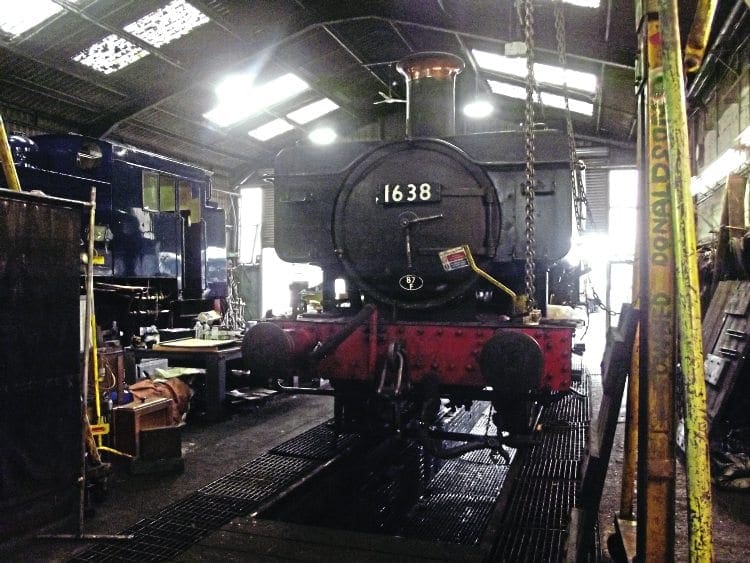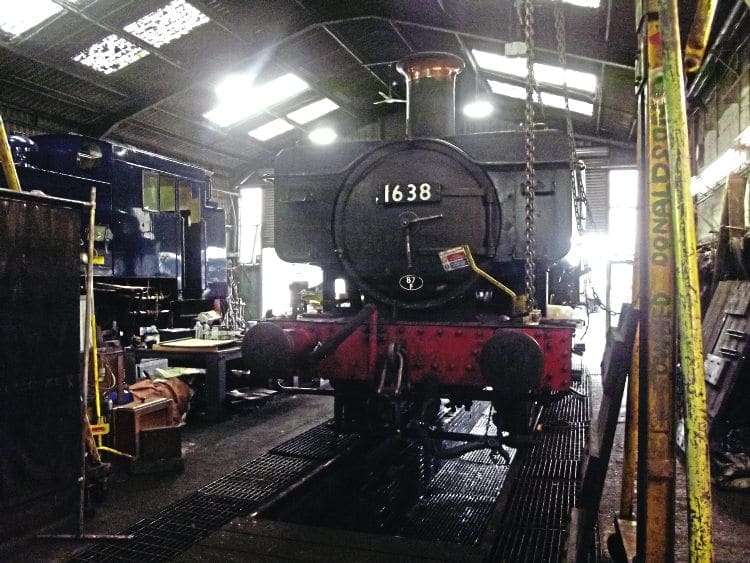 But, knowing my family, I knew I would not get away with letting such a birthday pass by. Firstly, it was a birthday tea with my two grandsons and the following day, which was my actual birthday, close family took me for a marvellous meal where they presented me with a voucher to take part in a behind the scenes event on the Kent & East Sussex Railway.
As this was a heritage railway I had not visited before, I was very excited at the thought of going there for the first time, I was also delighted to realise that the KESR had, like many others, looked at ways of boosting its income with novel ideas of enticing visitors.
The behind the scenes offer only takes place on a limited number of days each year and being quite a busy person, it wasn't until we were well into the year that I was nagged by my daughter into selecting a date. In the end I put the onus on her to book it.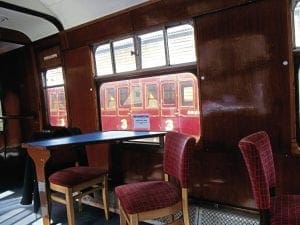 That date was Thursday, August 31 and after a journey around the ever-busy M25 and through the contrasting winding lanes of rural Kent, I found myself in a world long gone on the approach to Tenterden station.
A pall of smoke hung over the level crossing as a shrill whistle blasted through the air. I had arrived for my day behind the scenes on the KESR, but I still didn't know what to expect.
It is true to say the organisers did send me a sheet in advance explaining the event, but so many times in the past I have visited places and events where expectations have not been met.
"An exclusive opportunity for railway enthusiasts to spend a day with a knowledgeable guide behind the scenes at England's finest rural light railway," the information sheet enthused. "Upon arrival at Tenterden station you'll meet up to five like-minded enthusiasts and your guide for the day.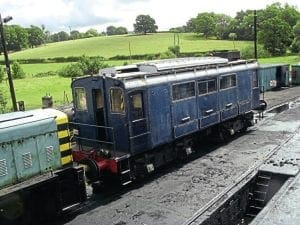 Starting with introductions and a safety briefing, high visibility vests will be issued for appropriate use during the day.
"Following this, there's a visit to the Tenterden-based carriage and wagon workshop.
Here, you'll see craftsmen at work on the current restoration projects together with regular maintenance and ongoing repairs.
In November 2010 the workshop benefited from a large extension, so you'll be one of the first to inspect this new facility."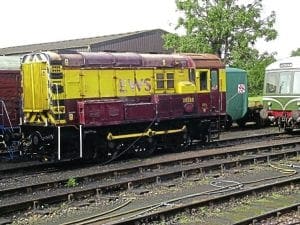 It continues: "The first train departure of the day will take you to Rolvenden station, home to the railway's locomotive engineering facility.
Here you'll get up close and personal with our fleet of locomotives and have unique access to see staff working with heavy engineering that keeps the railway's locos rolling."
Article continues below...
---
---
Read more in Issue 235 of HR – on sale now!
Enjoy more Heritage Railway reading in the four-weekly magazine.
Click here
to subscribe.