As the clock ticked down to the end of BR steam, operations were now concentrated in the North West. The northern-most outpost was Carlisle Kingmoor, which still supplied steam to work over Shap summit. Maurice Burns reflects on his early adventures to Shap and the countdown to the closure of Carlisle Kingmoor, Workington and Tebay sheds, and the end of steam over the fells on December 31, 1967.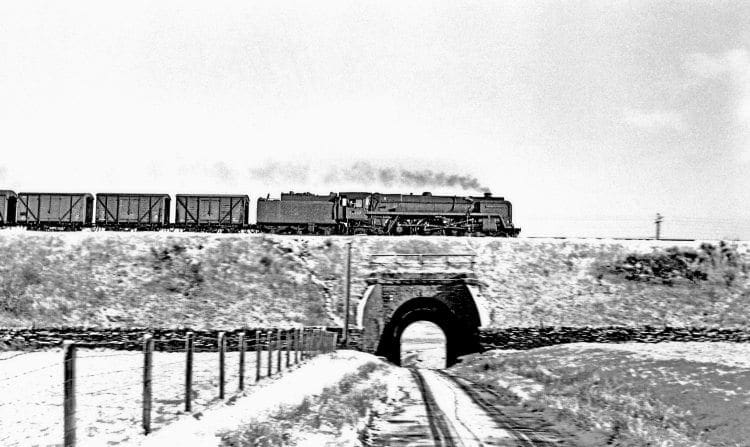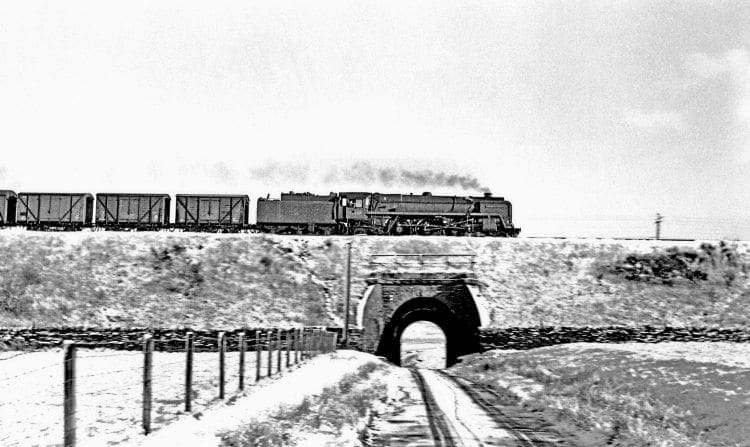 As November 1967 arrived, with steam in the West Riding just finished, enthusiasts flocked to the Northern Fells to see what was left of remaining BR steam workings over Shap and, if really lucky, the Settle and Carlisle.
Visiting the area every Saturday, often in typically damp weather, one did not know when the freight trains would run. It was a case of just waiting and hoping. By the autumn of 1967 freight traffic had declined so much there may be only one steam train to photograph all day.
This was a far cry from my first Shap visits when steam operation was so plentiful.
I was first drawn to Shap by the photographic masterpieces taken by the late Eric Treacy and Derek Cross. The superb landscape and sight of steam engines working hard were, after all, the perfect combination especially if the weather was kind, as it always seemed to be for them.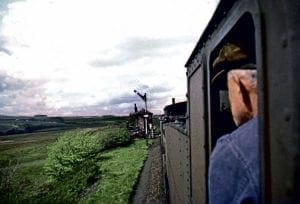 I could only imagine what the sight and sound of a heavy northbound train, with locomotives on the front and banking engine at the back, would be like.
My own Shap memories of BR steam spanned just three years and started on a hot summer's day in August 1964, and left a lasting impression.
I had reached there the hard way on my Jack Taylor cycle from my home on Teesside and arrived at the summit cutting just after lunch.
'Filthy Britannia'
There then followed a procession of steam for the next four hours that included a 4F No. 44484 light engine, Duchess No. 46245 City of London, filthy Britannia No. 70013 Oliver Cromwell, a 9F on a Ford car train, a Jubilee and a large handful of 'Black Five's on freights,
and No. 45212 on a passenger train.
I had hoped to see some trains banked, but remarkably none of these on my first Shap visit required a banker. Just my luck.
However, all that was to change on my next visit, another cycle ride, this time to Tebay, a place I had never been to, on a Friday evening after work on November 27, 1964.
Riding the footplate of  the Tebay bankers
The weather had been perfect for the cycling over Stainmore, then pausing on the hill climb at Kirkby Stephen West signalbox to watch many freights climbing to Ais Gill. Then it was over the hill to Tebay, where I arrived just before midnight.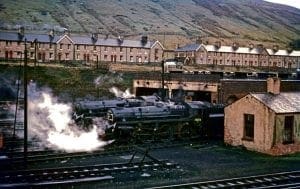 My first visit to this shed at Tebay would not be forgotten in a hurry with the noise of exhausts and whistling in the darkness throughout the night.
Article continues below...
---
---
There was just so much traffic at that time, either speeding south downhill or freight trains stopping for a banker then restarting their heavy trains with a banker at the rear.
Read more in Issue 235 of HR – on sale now!
Enjoy more Heritage Railway reading in the four-weekly magazine.
Click here
to subscribe.