Fifty years ago, steam was in retreat and North East England witnessed the end of the steam era on Saturday, September 9, 1967. One of the sheds closed to steam on that day was North Blyth. Trevor Gregg describes the history of the depot and recalls the last steam working of all.
In the summer of 1967, after leaving school and before starting my first job, I spent a number of enjoyable weeks chasing the final BR steam workings from North Blyth depot.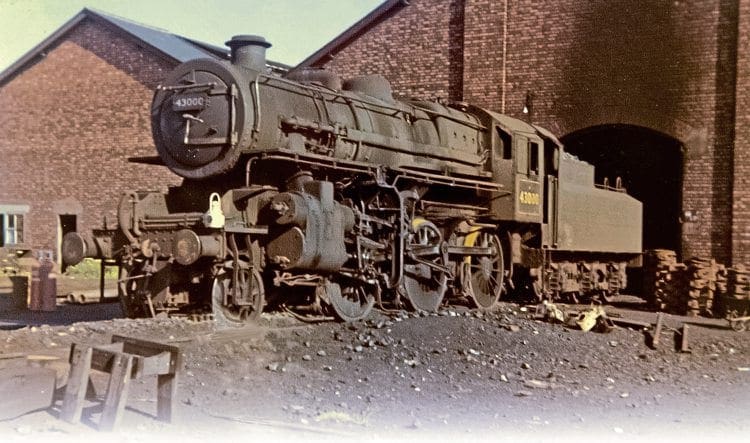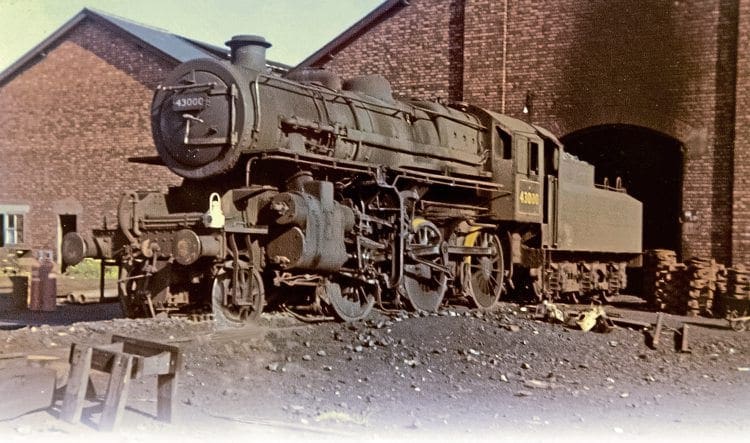 It was camera over my shoulder and off on my bicycle to locations in the Blyth Valley area bounded by Seaton Delaval, Blyth, Ashington and Morpeth. South Blyth depot had closed to steam at the end of May that year but its sister shed on the north side of the River Blyth continued to operate steam.
The depot provided steam locomotives for the movement of coal from the local collieries to either the huge power station at nearby Cambois or to the coal shipping staithes on the River Blyth, where the coal was loaded into waiting vessels to be shipped predominately to the coal fired power stations on the banks of the River Thames.
The sheds at North Blyth were opened by the North Eastern Railway in 1897 to provide locomotives for the movement of coal to the newly-opened staithes on the north side of the River Blyth.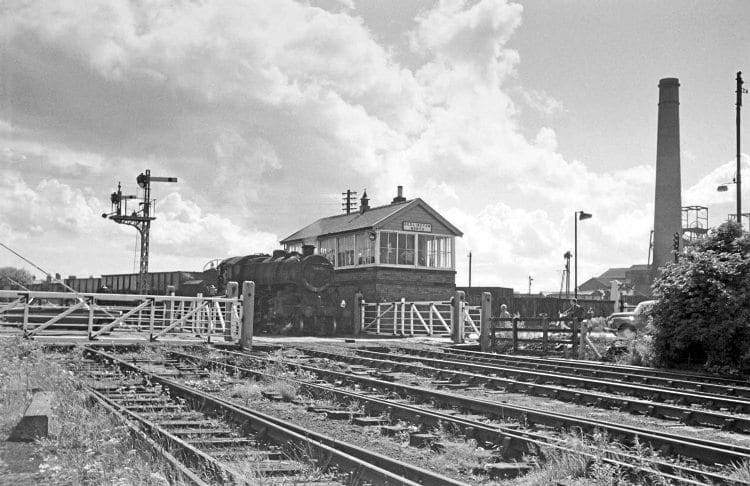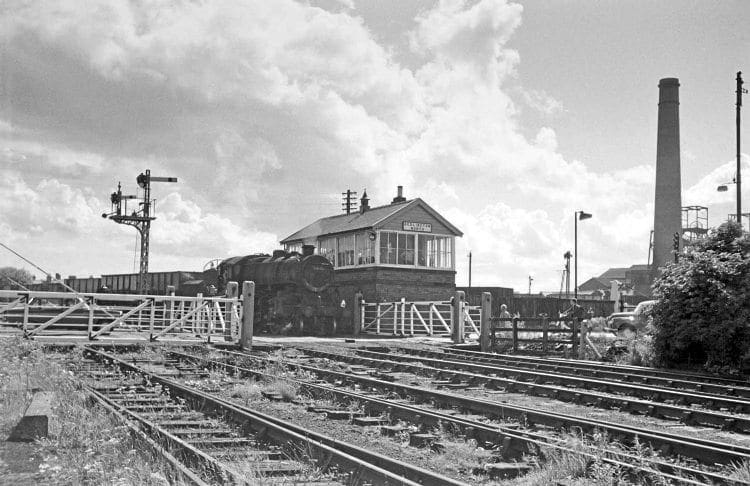 Prior to the opening of the staithes, the collieries north of the river had to transport their coal to either South Blyth staithes or to staithes on the banks of the River Tyne.
A colliery railway line already existed on the north side of the river, connecting Cambois colliery to West Sleekburn, a junction on the Blyth and Tyne Railway route.
To access these new staithes this colliery line was extended from Cambois to North Blyth and the whole branch was converted to double track.
At the same time an additional junction was made at Marchey's House, just north of West Sleekburn, with tracks running to join the Cambois colliery branch at 'The Winning'.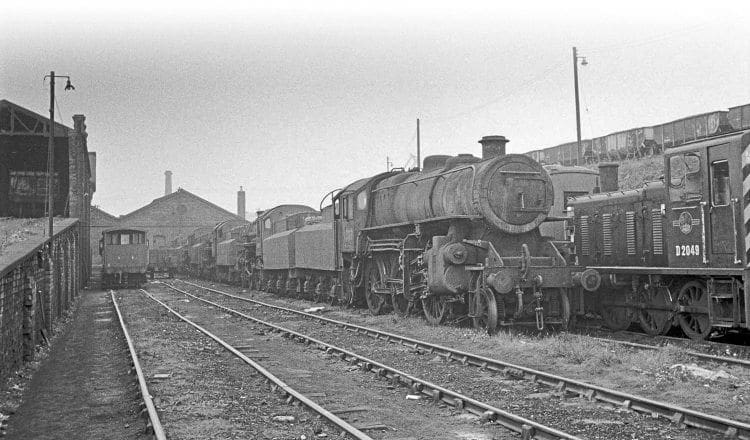 This new connection allowed the collieries of the influential Ashington Coal Company to have a direct route to the new staithes.
The sheds were built on a narrow section of land bounded by the North Sea to the east and the River Blyth to the west, adjacent to the sidings for the new staithes.
To the east of the sheds and on the edge of the sand dunes was a single track colliery line that ran from Cambois colliery to its own staithes just down river of the newly-constructed NER ones.
Read more in Issue 233 of HR – on sale now!
Enjoy more Heritage Railway reading in the four-weekly magazine.
Click here
to subscribe.