Could the record-breaking success of the Fairbourne Railway's Centenary of Steam Spring Bank Holiday gala weekend, which saw four of the line's original 15in gauge engines return to the now-12¼in gauge outfit, pave the way for a new dual-gauge incarnation? asks Michael Whitehouse.
With a pop on the whistle, Fairbourne once again echoed to the sounds of 15in Bassett Lowke Class 30 Atlantic Count Louis accelerating out of the station with a passenger train alongside the beach road, topping and tailing with equally well-loved Guest 2-4-2 No. 14 Katie.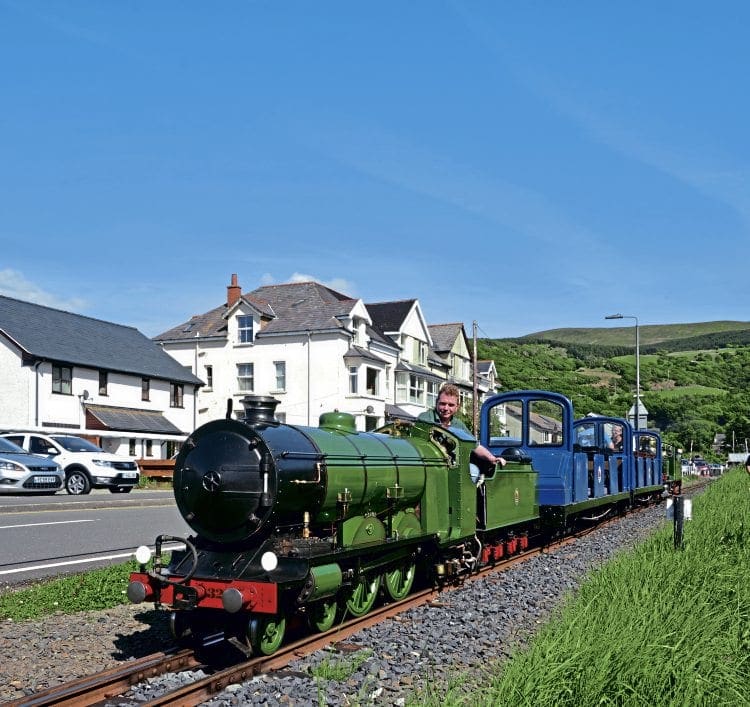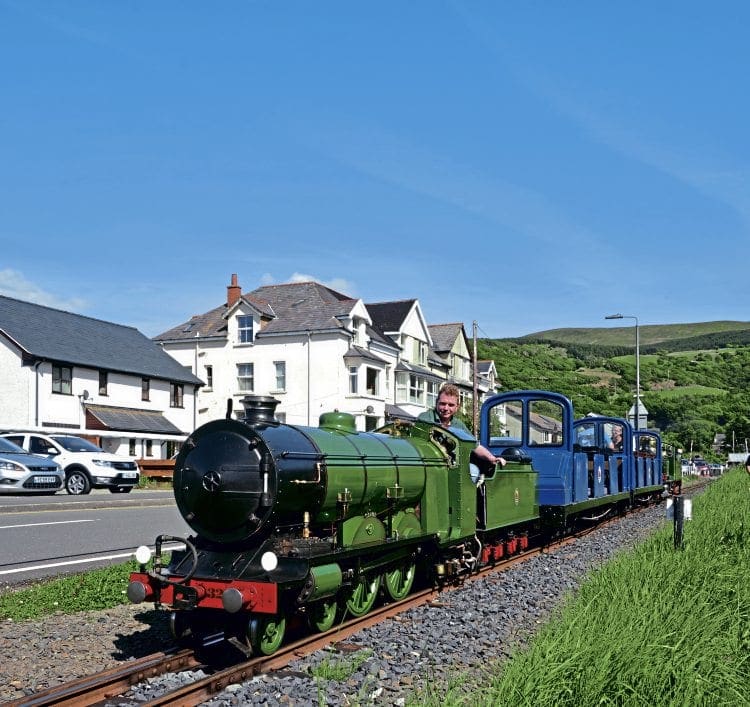 For the Fairbourne Railway's May 28-30 centenary of steam gala, many people travelled to the Cambrian coast especially to see one-time flagship Count Louis return to the line for the first time in 30 years, rekindling many happy childhood memories.
The railway, one of the major players in the Sixties heritage portfolio, had suddenly regained some of its lost identity, and left everyone wanting more. For the event, no less than four of its original 15in gauge locomotives were present and three of them working: Count Louis, Lister petrol engine No. 20886 Gwril and Katie joined the resident 12¼in gauge fleet for the record-breaking event.
On the newly extended 15in gauge line a shuttle service was run on demand using two ex- Fairbourne coaches, Nos. 16 and 20, from the new island platform.
Sadly the line's original locomotive from 1916, Little Giant 4-4-2 Class 20 No. 22 Prince Edward of Wales, now King George, was unable to be fully restored in time to steam but was displayed on the traverser and took part in a historic triple-header on the last day. It celebrated its 100th birthday with a bottle of champagne and was accompanied by Austin Moss, appearing as miniature railway pioneer Henry Greenly.
Service trains of eight and nine coaches at half-hourly intervals were hauled on the 12¼in gauge main line by residents Tony, Gwril, Yeo, Russell and Sherpa, sometimes double-headed, while Beddgelert was on display in the museum, and the venue's G scale layout was in operation in the station building.
A miniature traction engine rally completed the scene at Fairbourne, with traders lining the platform.
The Saturday also marked the launch of the new book on the railway's history, The Fairbourne Railway, A Centenary of Steam by Graham Billington, published by Mainline and Maritime, with the author's royalties going to the railway and the line's preservation society.
At Barmouth Ferry, there was steam traction in 5in and 7¼in gauges on the new permanent miniature railway and a marquee housed a Hornby Dublo layout and the Gwernol Fach 16mm layout, along with an intriguing excavator diorama. A classic car was displayed, being a 1961 Berkeley, the current holder of the Tom Rolt Trophy.
A fairground organ added that extra touch of atmosphere – the sun shone, the crowds came, making it the most successful gala so far.
The Fairbourne Railway's history alone places it in the world's top league for miniature railways as it showcases the transition from horse tramway to commercial seaside holiday railway, promoted by Bassett Lowke and John Wilkins with passenger numbers increasing to 112, 180 in 1973 – a remarkable achievement.
Horse-drawn tramway beginnings
In 1895, McDougall, of flour fame, sought to promote the idyllic, quiet and unspoilt Morfa Henddol as a tourist resort for holidaymakers from the Midlands and the North West.
He considered it a prime spot with its two miles of golden sands and he developed a 2ft gauge horse-drawn tramway following a route which had always been a thoroughfare connecting with ferry crossings to Barmouth on the other side of the beautiful Mawddach estuary and under the shadow of Wales' second highest mountain Cadair Idris.
McDougall built houses and canopied shops in Victorian seaside style and introduced a passenger service on the horse tramway. He renamed his creation Fairbourne.
Article continues below...
---
---
Sadly, Fairbourne did not prosper as hoped for. Maybe it was just too far away from the industrial areas at that time, even though the Cambrian Railways was opening up the area and connecting it to England. The mass market he envisaged did not materialise in his time and so he sold out to the Fairbourne Estates Company.
The arrival of Bassett Lowke
In 1904, Miniature Railways of Great Britain, the brainchild of Wenman Bassett Lowke and his engineer Henry Greenly, was formed to build and operate passenger-carrying miniature railways. Together MRGB and its successor, Narrow Gauge Railways, promoted lines at Blackpool, Southport, Sutton Coldfield, Rhyl and, as far away as Olso and Geneva.
It sought some new permanent sites as it had surplus equipment left over from its overseas exhibition lines. It acquired the Ravenglass & Eskdale Railway in 1915 and the Fairbourne Railway in 1916.
It sent one of its famous Class 20 Atlantics Prince Edward of Wales to Fairbourne, having converted the line to 15in gauge and extended it to the headland to make better connections with the Barmouth ferry. The rebuilt line was promoted under the Miniature Railways of Great Britain and Narrow Gauge Railways Limited brands by Bassett Lowke.
After the First World War, the new miniature railway provided a useful and fun means of transport from the ferry to the beaches and a round trip using the Cambrian Railway over the famous Barmouth swing bridge and viaduct also became popular. Now holidaymakers came in their thousands from the industrial Midlands for their annual fortnight's holiday.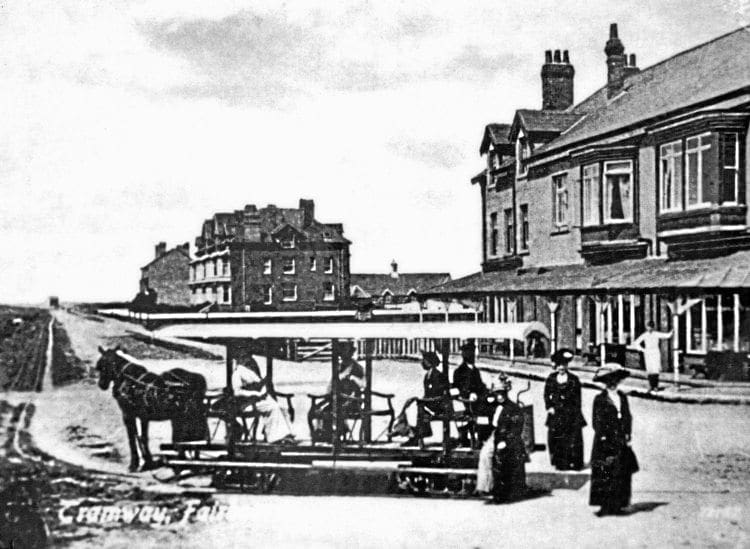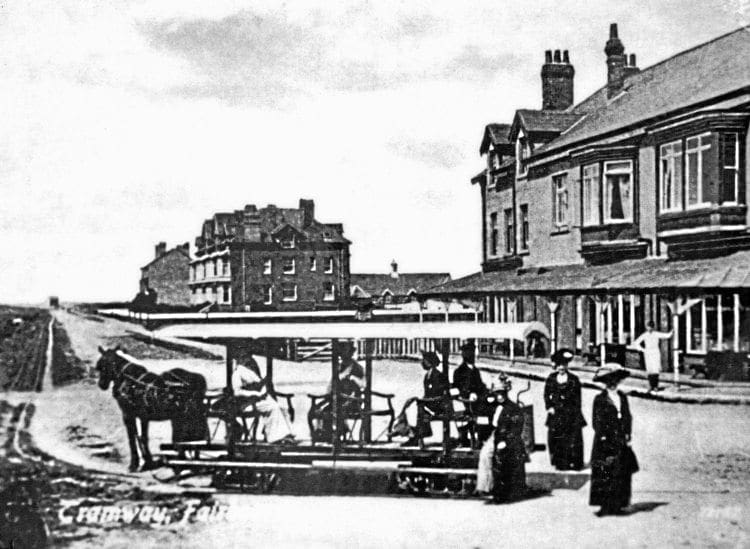 However, Narrow Gauge Railways Limited was undercapitalised and began to struggle. Sir Aubrey Brocklebank, Cunard shipping magnate and Lake District landowner, liked the Ravenglass line so he bought the company. But he had no interest in the railway and sold it to Fairbourne Estates which then approached Bassett Lowke as they were desperate for an engine.
Prince Edward had been removed by NGRL and the railway was then only left with Katie, a Heywood 0-4-0T with a marine firebox which had been bought as a spare engine. Although having an impeccable early pedigree, having been built originally for the Duke of Westminster's Estate at Easton Hall, it was virtually life-expired and unreliable.
The railway was in luck. Bassett Lowke did indeed have a suitable engine available. It was to prove the last miniature steam locomotive they ever built and, named Count Louis it was to become the lifeblood of the railway from Easter 1925, remaining until the end of the Wilkins era.
Count Louis Zborowski, a Polish nobleman and Grand Prix racing fanatic, intended to develop a miniature railway on the south coast with his millionaire friend, Captain John Howey, and together they ordered two miniature LNER Pacifics for what was to become the famous Romney Hythe & Dymchurch Railway.
However, Zborowski could not wait for this project to start and so he had ordered a locomotive from Bassett Lowke in 1923 for his private railway at Higham near Canterbury. Luckily the firm had a set of Class 30 Atlantic castings in stock which had been made in 1914 just before they ceased making steam engines.
A boiler was ordered from Allchins, the traction engine builders, and No. 32 was assembled and sent to Higham. It had a short but exciting life there participating in wild parties where Zborowski tied young ladies to the track, had his train rush towards them, but gallantly rescued them just in time in the company of popping champagne corks!
Zborowski was tragically killed in his Mercedes at Monza during the Italian Grand Prix, his railway torn up and his locomotive returned to Bassett Lowke for onward sale.
Fairbourne Estates was lucky and bought the locomotive for £150 and it started work at Easter in 1925, beginning what proved to be a 60-year stay. Named Count Louis it became synonymous with the Fairbourne Railway and part of holiday life for thousands of people who are now eager to return for a nostalgic ride once again, so providing the railway with new opportunities and stories to tell.
Postwar revival
Two further important iterations of the Fairbourne Railway bring us up to date. Both involve rich men indulging in their hobby of playing trains but both, in their own way, added significantly to the DNA of the railway – John Wilkins and John Ellerton.
After the Second World War, the Fairbourne Miniature Railway was once again on its knees.
Tourists had deserted it and the Army had pretty much destroyed it having used the peninsula for practice preparing for Operation Overlord and the Normandy landings.
John Wilkins, a Midlands' industrialist, was driving 15in gauge Class 30 derivative Atlantics on the Sutton Miniature Railway owned by his Midlands industrialist friend Tom Hunt. A friend of one of John's relatives coincidentally bought a bungalow at Fairbourne and told him that the railway had been put on the market as it was worn out.
John contacted Fairbourne Estates on May 27, 1946 and negotiated a price of £800 for the equipment and a land rental of £75 a year and took control on September 16, 1946, a clear four years before the Talyllyn Railway began its preservation era.
While the Talyllyn, which began operating volunteer-run trains in 1951, is held to be the world's first preserved railway, it can be argued that the Fairbourne in many respects had a head start on it – the main difference being that the Talyllyn was a full-size narrow gauge line and the Fairbourne a miniature one.
John completely rebuilt the railway, dropped the miniature title, rechristened the line the Fairbourne Railway and took advantage of the increase in holiday trade in the 1950s-60s to pioneer many improvements, including 'narrow gauge' style steam and diesel engines and a buffet car.
Count Louis triumphantly returned to steam for the 1947 season, driven by John himself. The fare for the journey was 6d.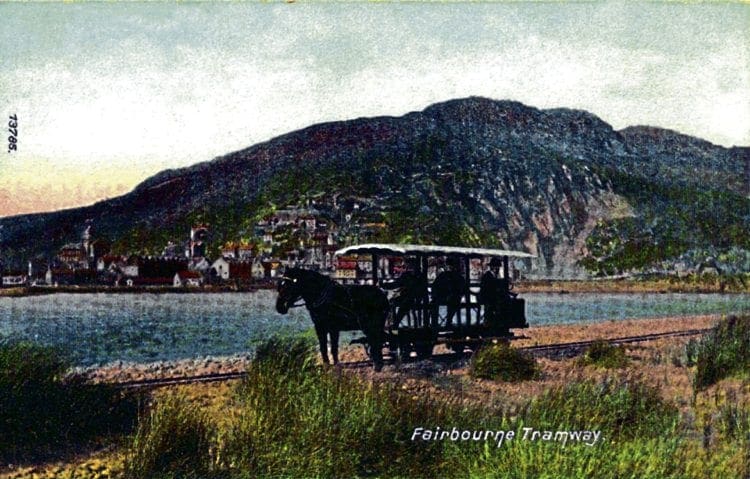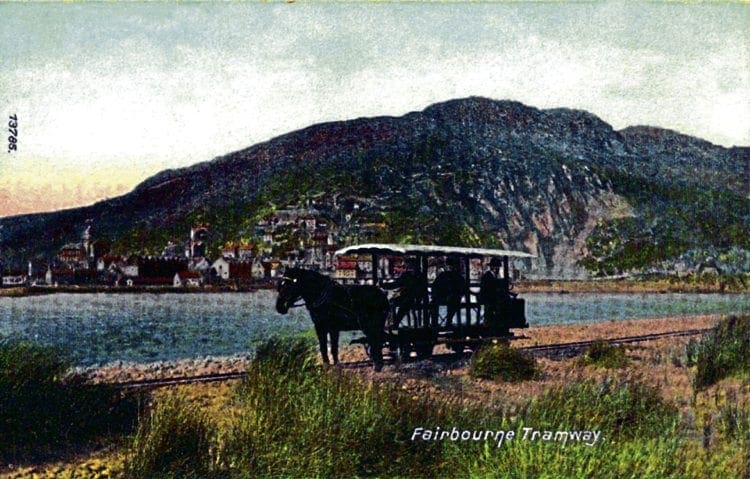 The Midlands was the home for many industrialists who were also railway enthusiasts and they all knew each other through both connections. Working together they pioneered the redevelopment of the Talyllyn, effecting repairs at their own workshops, foundries and builders' yards. The Talyllyn Railway and the two 15in miniature lines at Sutton Park and Fairbourne were almost all part of one family as the same team largely had a hand in all three.
Through these associations, John Wilkins came to know Trevor Guest who ran yet another 15in gauge line at Dudley Zoo. After trying out the zoo's model of an LMS Class 5 which was really too small for the Fairbourne's traffic, Trevor designed a Pacific which became one of John's favourites on the line. It was painted blue and named Ernest W. Twining.
However, the best was yet to come when Sian, a 2-4-2 tender locomotive with GWR leanings was delivered brand-new to Fairbourne in the early 1960s.
Sian was a miniature locomotive but of narrow gauge proportions and, with encased bearings, it was able to ward off the worst of the ingress of sand into its motion. Sian became a firm favourite and later a sister, Katie, also joined the fleet and the addition of these two really useful locomotives enabled Count Louis to be more or less honourably retired, although John took it for jaunts on both the Romney Hythe & Dymchurch and Ravenglass & Eskdale railways and it also went as a static exhibit to the 150th anniversary of the Stockton & Darlington Railway at Shildon.
John added a mobile tea van which was towed up to Penrhyn Point each day, then a rake or articulated carriages and a new double-ended diesel called Sylvia together making a very modern train.
The original Fairbourne terminus at Beach Road could not be expanded as it lay between the road and the stream, so John built a new terminus on the other side of the stream, making a grand four track station and carriage storage shed for the expanding traffic.
John lovingly cared for the railway as his own for 37 years, whilst his family business funded and repaired it on the back of its successful launch of Servis washing machines. He made what was then just a seaside railway nationally and internationally famous amongst miniature railways using his commercial flair and entrepreneurial skills – even having a film made entitled More Than Just A Line and introducing a range of new motive power and rolling stock, including a narrow gauge outline petrol engine named Dingo.
However, by the end of the 1970s, traffic started to decline. The beach road was extended further towards the ferry, allowing cars to 'compete' with the railway and families to deposit their children on the train for a single journey only and pick them up at the other end, rather than all take a return ticket together.
Cheap package holidays overseas had arrived and so had a recession. All these aspects hit the railway's farebox but its costs continued to rise. John Wilkins was reluctantly persuaded that the railway had to be sold. The management and staff tried to raise the funds but continuing a declining 'hobby business' with borrowed money wouldn't work.
A second saviour
Then for a second time, another rich man came to the rescue: John Ellerton.
He had planned and built an imaginative 12¼in gauge miniature railway in Brittany which he called the Reseau Guerledan, but French locals did not like it and he was forced to relocate.
After searching around he came across the Fairbourne Railway which suited his purpose well and John Wilkins reluctantly sold it to him, as by then operating costs exceeded passenger income.
After a short while running it as 15in gauge but totally reconfiguring the infrastructure and buildings and significantly improving them for holidaymakers, John Ellerton converted the railway to 'his' 12¼in gauge so he could run his locomotives and carriages.
While this fresh approach and much imaginative promotion were undoubtedly useful to try to revive the flagging visitor numbers, the Fairbourne Railway lost all of its original identity in the process.
In effect, the Fairbourne Railway that Bassett Lowke and John Wilkins had known was consigned to history.
An eclectic mix of half-size narrow gauge look-alike locomotives arrived: A Lynton & Barnstaple 2-6-2T, Welsh Highland Russell and Beddgelert tank engines and a Darjeeling Himalayan blue B Class together with rakes of wooden carriages reminiscent of Heywood and narrow gauge practice.
John Ellerton set about reviving the Fairbourne in no uncertain terms and in his own way, ruffling a few feathers along the way, but he knew how to promote and market the line. He introduced his own ferry boats and only accepted railway passengers from them. He renamed Golf Halt to be the station with the longest name in the world, which put the railway in the Guinness Book of Records: Gorsafawddachaidraigddanaheddogleddolonpenrhynadrewdaethceridigion.
He served Breton pancakes and established a butterfly farm and he renamed the line The North Wales Narrow Gauge Railway. He promptly left the marketing association of the Great Little Trains of Wales as he alleged his railway was more special.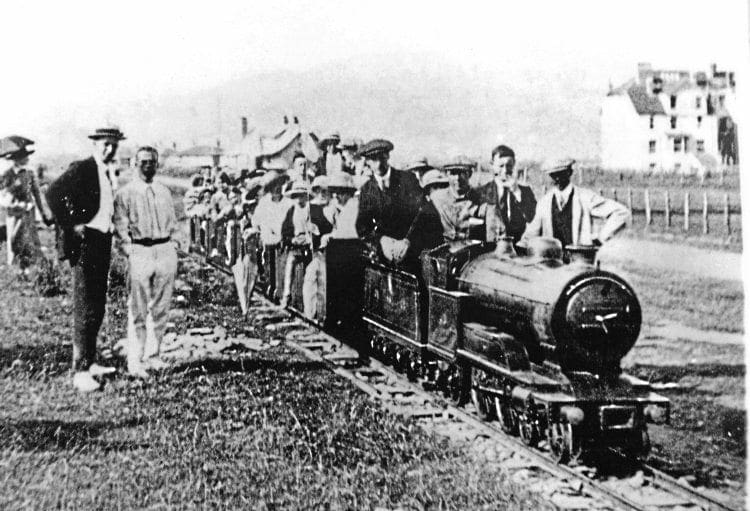 As he won a Prince of Wales Award in 1986 for projects which improved the environment of Wales, he had a point. Altogether it was a whirlwind of change. John Ellerton had many other grandiose plans, including building a Kitson Meyer 0-6-0+0-6-0T, a compound Mallet and building locomotives for other railways. But although an American outline steam locomotive was built at Fairbourne, not all these big ideas came to fruition and in 1991 the railway was suddenly offered for sale with a £1.5 million price tag.
Charitable trust established
After a period of uncertainty, Heritage Railway contributor Dr Roger Melton, his wife Mandy and Professor Tony Atkinson and his wife Maureen bought the railway in 1995 and set about some changes, designed to make the railway fit with the changing passenger and tourist requirements.
Engine driving experiences were introduced as were successful Santa trains and other local events such as evening trains for the Barmouth regatta and the introduction of gala events. The Fairbourne Railway had managed to attract another team who loved it and spent money on it, but it still ran at an operating loss.
In 2006, the new owners facilitated a supporters' society, established a charitable trust to own the railway, transferred operation to the society and agreed to continue to underwrite the operating loss.
Sadly, Tony Atkinson died in 2011 and without his financial support, the railway faced an unsustainable position.
However, after a period of tightening the railway's financial belt, the situation appears to have been steadied and gradually the embryo society has made ends meet still with financial support from its members.
The Fairbourne Railway is certainly not alone in having so many worrying times and new owners enthusiastically making changes and improvements. Most of the Welsh narrow gauge lines have been through similar metamorphoses.
However, the Fairbourne has perhaps experienced more of a roller-coaster life than most, transitioning from a horse tramway to 15in gauge seaside railway, nearly expiring from simply being worn out at the wrong time during the Second World War and then being completely reinvigorated in two dramatically different ways by new owners.
A dual gauge future?
There remains a challenge ahead – as Fairbourne is not now in the minds of nearly so many holidaymakers.
On the little beach railway, there is nothing left to remind anyone of the pioneering spirit of Bassett Lowke or John Wilkins.
However, the recent reintroduction of a short section of 15in gauge and importing ex-Fairbourne locomotives for galas has sown the seeds for a 15in reincarnation.
Injections of enthusiasm, fundraising, project planning and manpower can make it happen. Everyone would love to see Count Louis, Sian, Katie and even Whippit Quick and Gwril running through the sand dunes to Penrhyn Point once again.
About £25,000 could provide the wherewithal for a basic third rail to be laid the whole length of the line. The Fairbourne Railway would then have its history back and be able to promote the best of both worlds: 15in gauge original as well as its current half-scale narrow gauge on 12¼in gauge.
Nowadays, the railway has many competing attractions tempting people, not least the other Great Little Trains of Wales and has to accept that the family fortnight in caravans of guest houses has largely disappeared compared with the 1950s and 60s.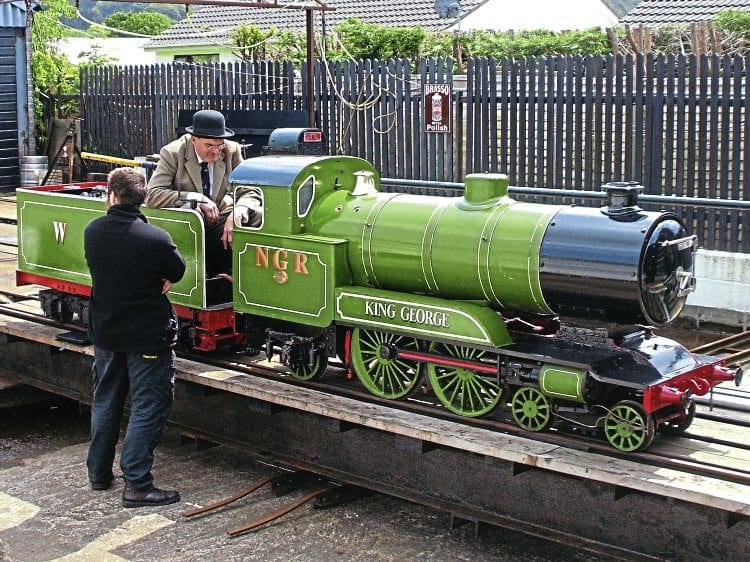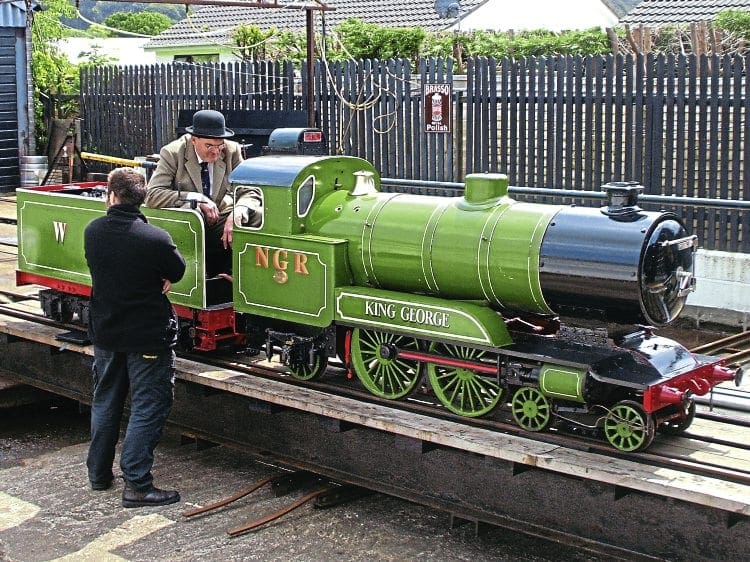 However, the Penrhyn Peninsular is still a beautiful place. There can be few places in Wales so enchanting on a lovely summer's day, looking down the Mawddach estuary beyond the Cambrian Railways' viaduct to Cader Idris.
The Fairbourne Railway is now situated in Cader Country and the Welsh Government are improving the road network, making access from the North West and Midlands easier and quicker. The railway needs to carve out a niche for itself and to do so would be well advised to look at recreating its diverse history and famous connections.
A marketing plan to capitalise on the tremendous views, McDougall's flour, its rich 15in gauge history and colourful, charismatic previous owners could tell many fascinating stories.
The addition of a third rail all along its route would enable fascinating mixes of locomotives to run from time to time, re-creating past stories and events and providing additional interest.
As a charity the railway is eligible for Heritage Lottery Funding to help tell those stories and maybe become the centrepiece of 15in gauge miniature railway history, in conjunction with others to showcase the entire range of 15in gauge equipment – from Heywood's pioneering marine-boilered tank engines from Duffield and Eaton Hall, the world famous Bassett Lowke Class 10, 20 and 30 Atlantics which are so entwined with its history and also bring the story right up to date with the Twining and Guest locomotives and the large variety of newer 12¼in gauge engines.
The Fairbourne story connects with Sir Arthur Heywood, Wenham Bassett Lowke, the pioneers of railway preservation emanating from Birmingham and the characters who have loved and looked after the line since the 1950s.
The line can, and should, climb back up to its rightful place of being nationally and internationally known in the heritage railway world.
If it manages to do so, it will also bring economic benefits to the area and the region, provide enjoyment for thousands upon thousands of visitors and enable those who support it with their time to gain immense satisfaction from their contribution.
We will provide Count Louis for the first 15in gauge steam train to Penrhyn Point and many more after that!
Meanwhile, for those who missed the Centenary of Steam celebrations, or those who missed it, the atmosphere can be recaptured on September 10/11 at the Kirklees Light Railway's Fairbourne-themed gala.
Read more News and Features in Issue 232 of HR – on sale now!
Archive enquiries to: Jane Skayman on 01507 529423 – jskayman@mortons.co.uk
Enjoy more Heritage Railway reading in the four-weekly magazine.
Click here
to subscribe.