The railways on the west coast of Ireland were decimated long before those on the mainland. Hugh Dougherty revisited Bundoran Junction, and recalls a journey on the Great Northern Railway of Ireland just before it closed.
We were driving through the more remote parts of County Tyrone last year, on our way to Donegal, when an amazing sight came into view among the bushes near Kilskeery, as we passed over what was clearly a railway bridge below our narrow country road.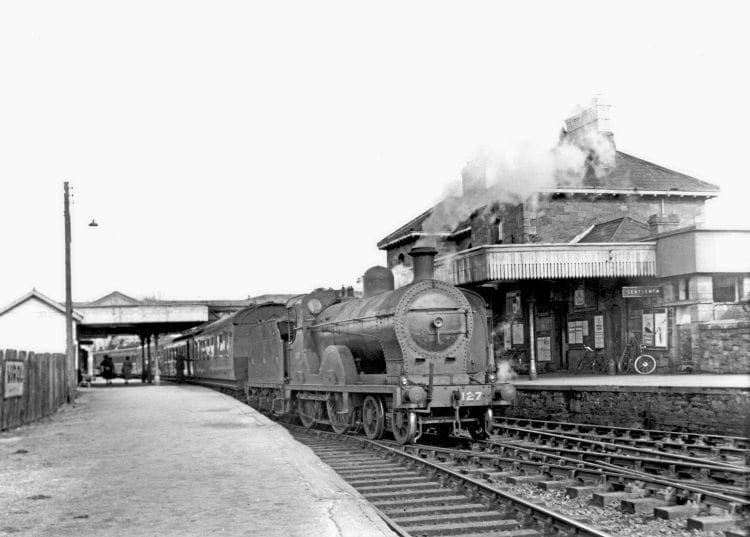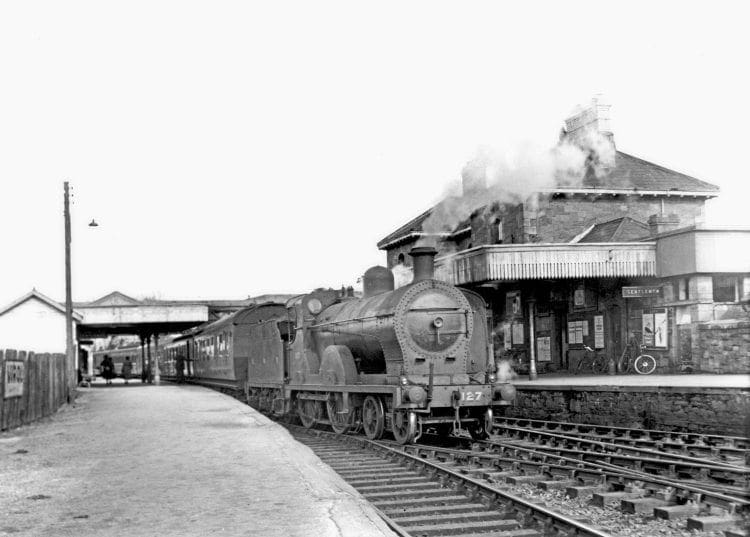 There, almost lost among the lush undergrowth of a long-closed railway, was the station building of Bundoran Junction, looking sadly neglected. I was immediately transported back to a late June day in 1957, now 60 years ago, when, as six-year-old, I stood on its platform with my parents and sister, waiting for the train that would take us to our holiday in Bundoran itself, a holiday resort which, with the trains that ran to it, had a firm place in our family history.
We had left the old Glasgow Airport at Renfrew that same morning in 1957 via a Pionair, BEA's posh name for a Second World War Dakota pressed into passenger service, for Belfast's now-long-gone Nutt's Corner airport, and it was so unusual to fly in those days, that, Mrs Cairney, our upstairs neighbour, offered up special prayers all night, for our safe deliverance!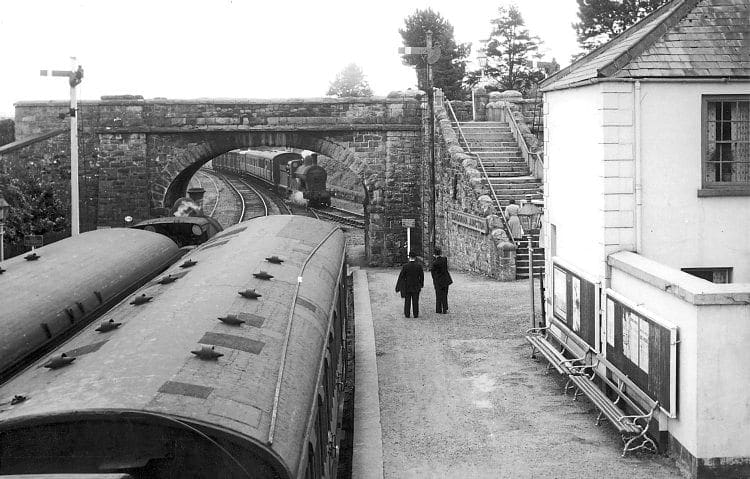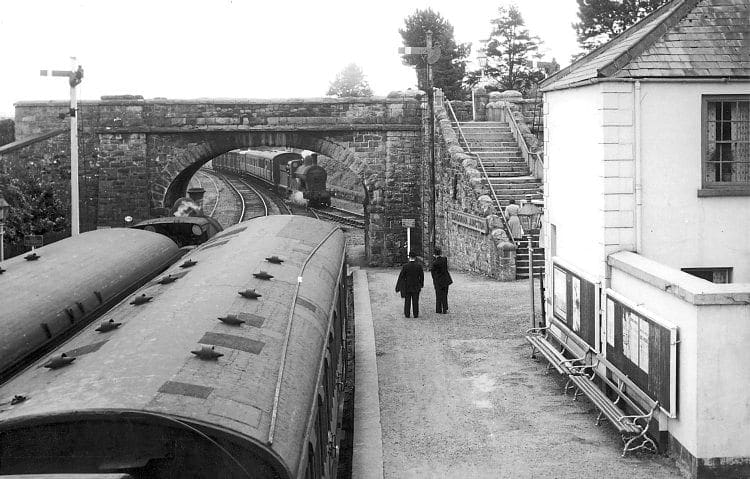 But, she needn't have worried, as the steward, who had handed out the then-obligatory boiled sweets from a silver tray before take-off, was a former pupil of my father, and I was treated to a look into the cockpit and even a sit on the pilot's seat as we droned across the North Channel, picking out ships and even gulls. Such was air travel to Northern Ireland in those days.
An Ulster Transport Authority Leyland PS1, green-and-cream, single-decker, took us into Belfast, our traditional, family holiday wicker hamper, carrying all we needed for our four-week stay, firmly secured on its roof rack – I can remember the driver and conductor cursing as they heaved it up – and we were dropped off at Great Victoria Street Station.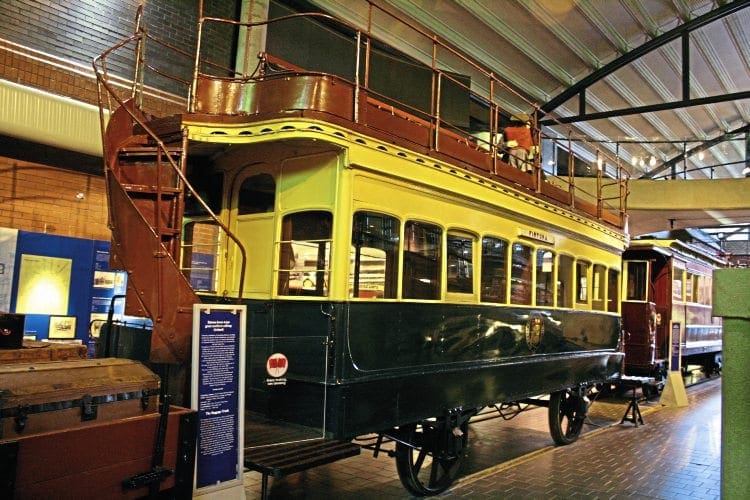 Blue locomotives
Article continues below...
Advert
Here was the gateway to the enticing lines of the Great Northern Railway of Ireland, with its blue locomotives, pioneering railcars and the Fintona horse tram which, if we were lucky, we might see on our epic trip westwards to Bundoran. It was a time when distances seemed longer, West Ulster much more remote, and when steam railway travel had that indefinable romance, which so many heritage railways strive to recapture today, about it.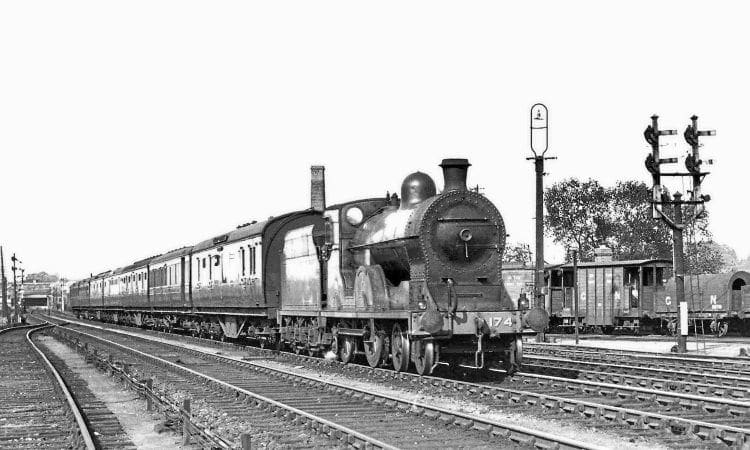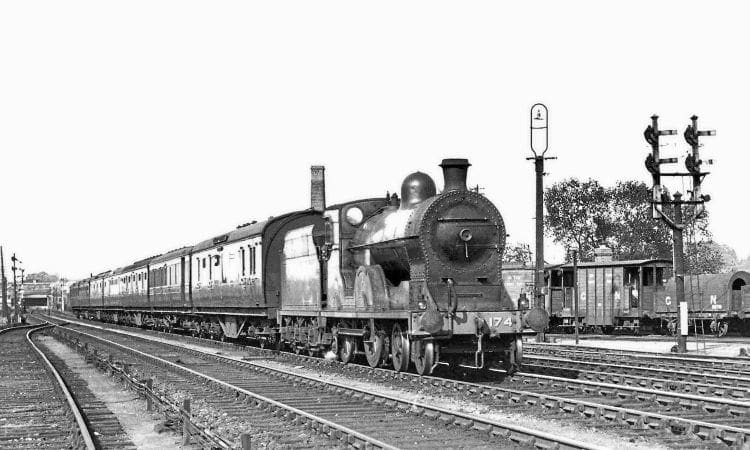 I can recall my father, who had made the same journey as a boy each summer, way back in around 1916, showing me a schematic map of the GNR system above the booking office, and pointing out far-flung Bundoran. Our train, teak coaches of some vintage, and drawn by a blue 4-4-0, probably an S class, stood at the platform beyond the ornamental ironwork ticker barrier.
Read more in Issue 232 of HR – on sale now!
Article continues below...
Advert
Enjoy more Heritage Railway reading in the four-weekly magazine.
Click here
to subscribe.