The recent reopening of an 11-mile, formerly closed railway through Mitchell's Pass in the Western Cape, South Africa, has resulted in new steam excursions by Ceres Rail using two British-built locomotives. Rodney Towers tells the story.
The increasing activities of the Ceres Rail Company are generating excitement amongst steam enthusiasts in the Western Cape, South Africa.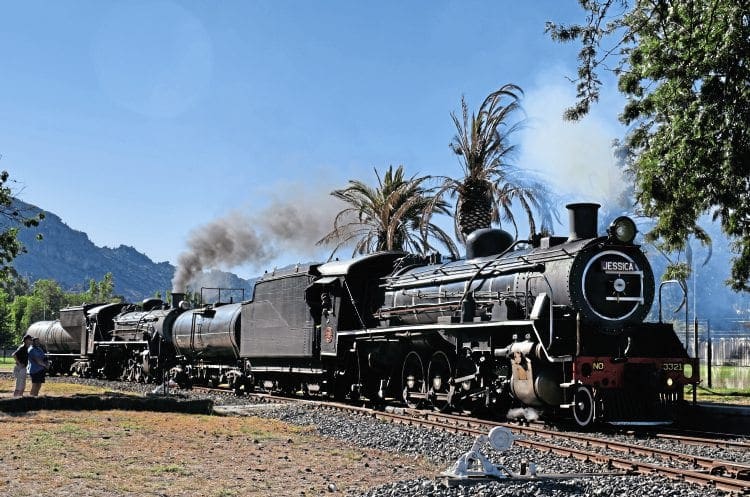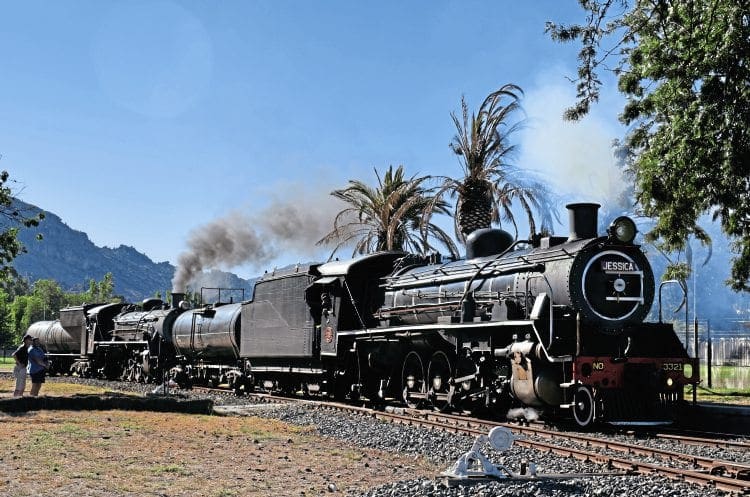 Ceres is a small town about 75 miles north-east of Cape Town. Situated at the head of Mitchell's Pass, at an elevation of 1600ft, Ceres is located within a fertile plateau surrounded by high mountains, snow covered in winter.
The region is bestowed with a wonderful climate for growing deciduous fruits. On northbound flights from South Africa, watch out for fruit juices in a Ceres carton. Some 20,000 containers a year are coming down Mitchell's Pass with fruit and juices for wider distribution across South Africa and export.
Derick Du Toit and Simon Beckett, the co-owners of Ceres Rail, are passionate about preserving something of South Africa's amazing rail heritage and also believe that some of this container traffic can be won back from road to rail transport. In conjunction with Transnet, South Africa's counterpart to Network Rail, they have renovated and reopened 11 miles of track which connect Ceres with the main line at Wolseley. This branch line was originally opened in 1912.
The challenge is the 600ft ascent up Mitchell's Pass and not surprisingly, there were some considerable costs involved to renovate this section. Much credit is therefore due to both Ceres Rail and Transnet for sharing the vision, the initiative and the business involved in undertaking this work, all of which led to a successful reopening in 2015.
Ceres Rail has already begun a diesel-hauled container freight service and is presently also operating steam train day excursions from Cape Town to Ceres every alternate Saturday. These steam excursions are certainly 'a day out with a difference' and are proving very popular, increasingly being booked some weeks ahead, a fact which must be gratifying to the operator.
Article continues below...
Advert
The distance between Cape Town and Ceres by rail is 80 miles and the round trip takes about 11 hours with a two-and-a-half hour break in Ceres for lunch. Ceres Rail Company has taken over the ownership of two former South African Railways 19D 4-8-2s, Nos. 3321 renamed Jessica and 3322 renamed Dominique, built in 1948 by North British Locomotive Company, Glasgow, and one 19B 4-8-2,
No. 1412 renamed Bailey, built in 1930 by Berliner Maschinenbau, Germany.
The Cape Town-Ceres Saturday excursion trains will normally be hauled by one of these locomotives.
Read more in Issue 231 of HR – on sale now!
Article continues below...
Advert
Enjoy more Heritage Railway reading in the four-weekly magazine.
Click here
to subscribe.