It is now half a century since Britain's last steam main line went over to electric traction overnight. Brian Sharpe gives a summary of how this historically significant anniversary was marked.
When Britain's railways were nationalised in 1948, the decision was made to appoint Robert Riddles as British Railways' chief mechanical engineer and this undoubtedly prolonged the reign of steam on Britain's main lines.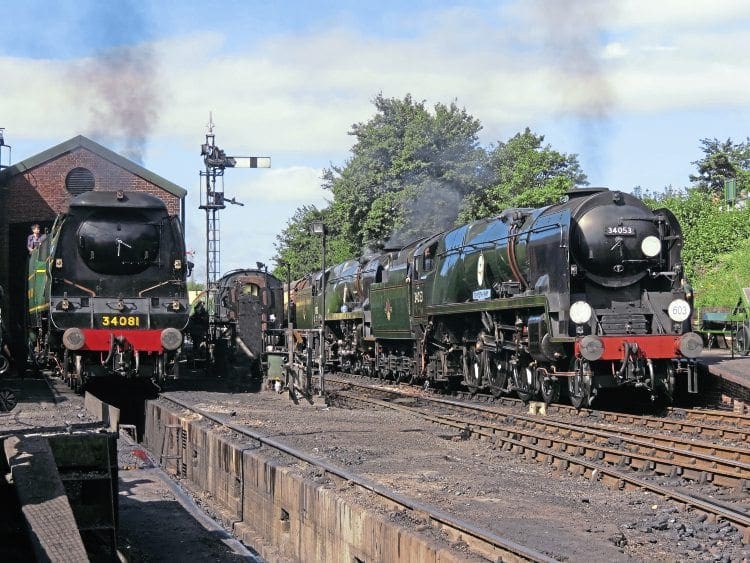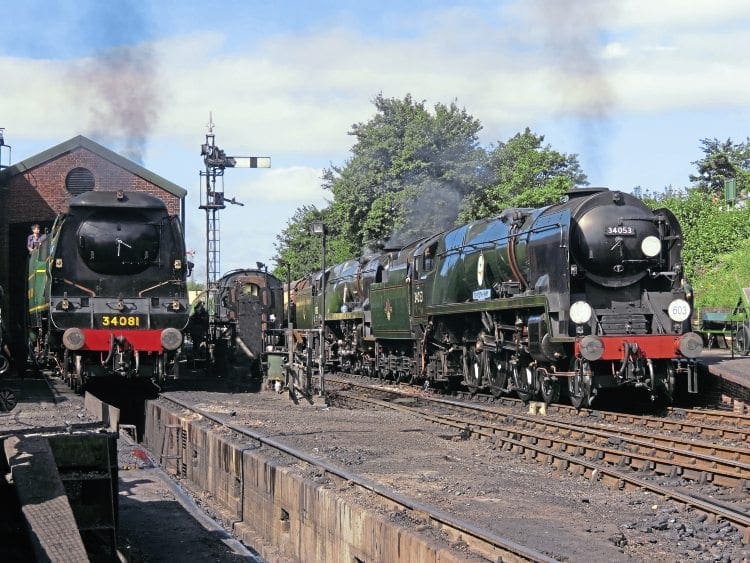 Although Riddles was an advocate of electric traction, he was also a steam enthusiast and with main line diesel traction very much in its infancy in this country and no money available for large-scale electrification, Riddles' view was that BR should continue with steam power until the system could be electrified and that dieselisation as an interim measure was an unnecessary expense.
There was much disagreement in the BR hierarchy though and a Modernisation Plan was published in 1955 clearly indicating that steam was finished but while every other route went over to diesel traction over the next 10-12 years, one major route stuck with steam until electrification was complete, just as Riddles had wanted.
The Southern Railway largely consisted of a dense network of commuter lines south of London and third-rail electrification had started early, being extended to Brighton, Portsmouth and the Kent Coast. It was inevitable that the LSWR main line from Waterloo to Southampton and Bournemouth would be next.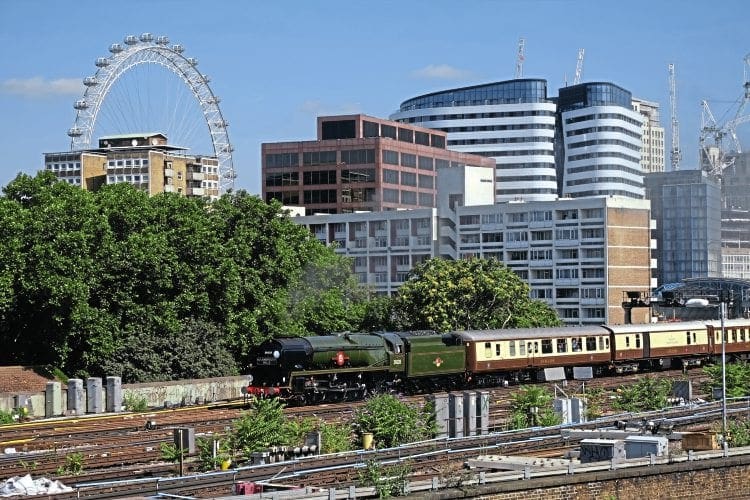 The Southern Region of BR inherited an interesting collection of steam power. With electrification always on the horizon, the fleet of smaller engines was already ageing and the only modern steam engines were Bulleid's unorthodox but powerful Pacifics. Riddles' various Standard designs, many built on the SR at Eastleigh and Brighton, were allocated in large numbers in the 1950s but the top-link services remained in the hands of the Bulleid Pacifics.
The Pacifics were mostly rebuilt in the 1950s to become much more orthodox steam engines and in this form the larger Merchant Navies in particular, were some of the finest steam engines ever built and after the expense of rebuilding what were relatively new engines, they were more than capable of ten years' service on front line expresses.
Article continues below...
Advert
Read more in Issue 231 of HR – on sale now!
Enjoy more Heritage Railway reading in the four-weekly magazine.
Click here
to subscribe.