Yorkshire's East Riding is a rare stamping ground for steam these days and rarely visited by enthusiasts. Chris Gee presents his selection of views of classic steam on the surviving routes in the area in recent years.
Until the mid-1960s there were a number of railway routes criss-crossing this agricultural 'county of the Broad Acres'. Today there are just two.
One of the first routes to close was the Malton and Driffield – home of the 'Malton Dodger'. It lost its intermediate passenger service in June 1950 and closed completely by October 1958. This route climbed high over the Yorkshire Wolds with one of the few long tunnels in the East Riding at Burdale.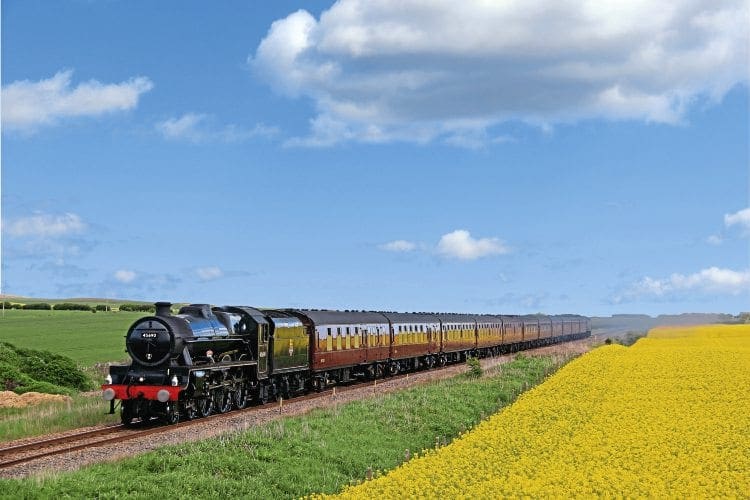 The line may yet see trains again if the infant Yorkshire Wolds Railway at Fimber makes progress. The potential to run through this scenic chalk landscape close to one of East Yorkshire's fine stately homes at Sledmere is one that surely deserves success.
The group established itself in 2008 and this is still the only heritage railway operation in the East Riding, albeit on a very short 300 foot length of track with an industrial diesel locomotive at present. The ambition is to construct a mile of track towards Wetwang, with planning permission already in place. The group is worth checking out as members actively raise funds to achieve its goal.
Next to close was the route from Selby to Market Weighton, which lost its intermediate passenger service in September 1954. The route continued to carry through passenger, excursion and goods trains until 1965 from which point excursion traffic to the coast was diverted, as it still is today, via Hull.
Until that point, Market Weighton was one of the major junctions in the East Riding, but in 1965 the line onwards to Driffield was lost, a real shame as the sound of steam locomotives working hard uphill through the deep chalk cutting at Enthorpe must have been a real cacophony of noise and exhaust.
The station still exists at Enthorpe and it is possible today to stay over in the converted camping coaches built from railway goods wagons at The Wagons, owned and run by Julie and Stephen Crawford. It makes an excellent base for touring the wolds – a real hidden gem. This is fine walking country, one of Yorkshire's best kept secrets.
Dwindling passenger numbers
The through route from York to Beverley closed in November 1965 and today there are no trains at Market Weighton and little trace a railway was ever here. Operation by diesel multiple units and simplification of operation was not enough to offset dwindling passenger numbers and the need to make economies.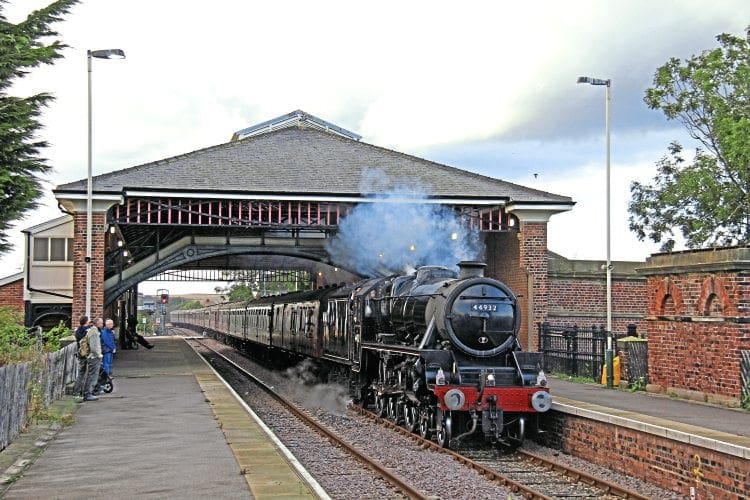 It's fair to say that had the York to Beverley line survived into the modern age, it would today be a busy commuter route serving significant populations at Beverley, Market Weighton and Pocklington, the adjacent A1079 now seeing heavy congestion on most weekday mornings and evenings.
Earlier, the Hull & Barnsley Railway route from Hull to Cudworth via North Cave and North Eastrington had closed in August 1955 to passengers and completely to goods by April 1959. Its truncated remains still serve Drax power station just over the border in North Yorkshire.
Finally, the long branch lines to the coastal resorts of Hornsea and Withernsea lost their passenger operation in October 1964 and goods traffic finished the following May. Like so many other long lost railways these are now cycle routes and walkways, so at least some of us can still enjoy the views and countryside that was once on offer to the railway traveller.
It is still possible to walk the trackbed all the way from Beverley to Market Weighton on the Hudson Way and from the outskirts of Market Weighton to Bubwith on the former Selby route – now the Bubwith Rail Trail.
Few of the stations were demolished and today many survive as private homes with platforms still intact in most cases. Indeed at Kiplingcotes, the former North Eastern Railway signalbox still survives intact.
Today the only remaining lines are the Wolds Coast, serving communities between Scarborough and Hull, plus the main Hull to Selby route. Hull remains a principal railway location serving destinations to London and Manchester and the docks is still busy for the import and export of goods.
Article continues below...
---
---
The Wolds Coast line is a bit of a misnomer, as it really only briefly gets close to the Yorkshire coast on the approach to Filey station, while elsewhere it runs largely inland across vast acres of agricultural land. The route lost some intermediate stations in 1970, but many, such as Carnaby and Speeton survive intact and in good condition, as private residences.
Period charm
Although in the main the line is flat, there are some reasonable gradients between Filey and Bridlington where the line climbs up onto the chalk upland that gives the wolds its name.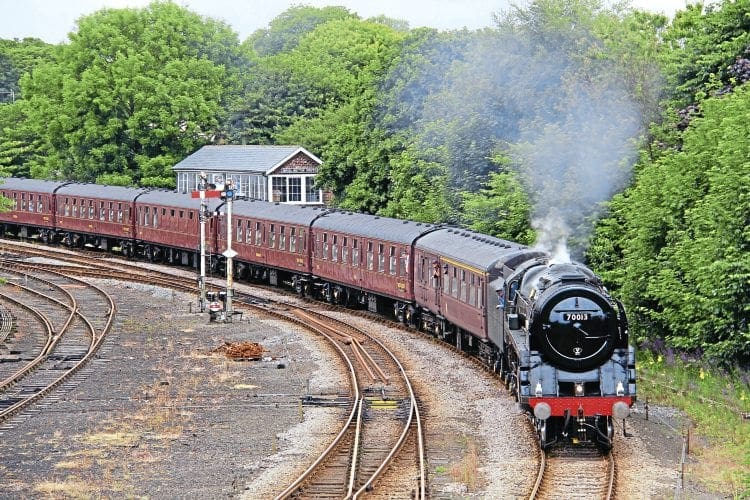 Bridlington has also retained some period charm with semaphore signalling still in place and a station that has won awards for the standard of its restoration. The station buffet is one of only three surviving original station buffets still left in the UK. During the summer months the station puts on an impressive floral display.
The town is still a popular day trip and holiday station and today's Northern Rail services still bring in holidaymakers from South Yorkshire during the summer holidays.
Elsewhere on the route there are still some architectural gems, and the stations at Filey and Beverley retain their G T Andrews overall roofs and, together with Bridlington, are Grade II listed buildings. G T Andrews was the famous North Eastern Railway architect behind the impressive York station roof.
The line from Hull to Selby is also a survivor in terms of a significant number of signalboxes and level crossing gateboxes, with a plethora of semaphore signals, including semaphore distant signals – now increasingly rare on the national network, having been widely replaced elsewhere with colour lights because of long wire runs.
This means there are still some opportunities to photograph working steam alongside railway infrastructure that is fast disappearing across the rest of the railway network, where steam is now running on largely modernised infrastructure.
City of Culture
That said, steam specials are few and far between, and while summer specials into the North Yorkshire resort of Scarborough have been relatively common in recent years, the number of trains travelling south through Bridlington is on average about two or three times a year.
That's a shame, as destinations such as Filey and Bridlington have real charm and can be as appealing a day trip destination as Scarborough is.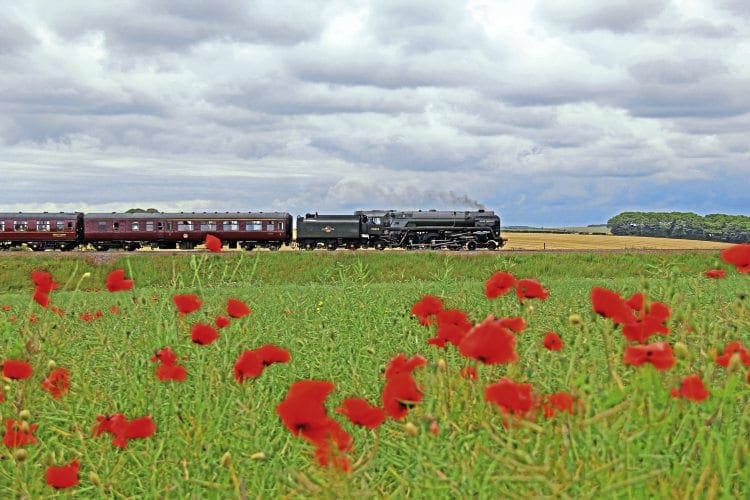 Hull – the UK city of culture in 2017 – has an excellent museums quarter and lots to attract the daytripper arriving by steam.
It is very rare indeed to see a steam departure out of Hull's grand Paragon station. The station is now much reduced in size with a good third given over to a bus station where East Yorkshire Motor Services still operates buses in its distinctive and heritage-style maroon and cream livery to services across East Yorkshire that were once railway destinations.
Let's hope we continue to see steam excursions to this attractive part of Yorkshire. 2017, when Hull takes on the role of city of culture, will offer a real opportunity to bring passengers in behind steam as part of the region's celebrations.
Read more News and Features in Issue 231 of HR – on sale July 28!
Enjoy more Heritage Railway reading in the four-weekly magazine.
Click here
to subscribe.