I was interested in the letter and photo of the carriage in the car park from Roger Davenport (Platform issue 228), as at one time I owned this vehicle.
Firstly, it is not a Pullman Car but the sole remaining Semi-Royal saloon from the LNWR Royal Train of 1903, of which the main carriages of King Edward VII and Queen Alexandra are in the National Railway Museum.
I purchased it from the Birmingham Railway Museum in 2000 to help out the Bluebell Railway which had just lost the use of privately-owned Pullman Car Bertha, and with it valuable seating capacity in the 'Golden Arrow' dining train.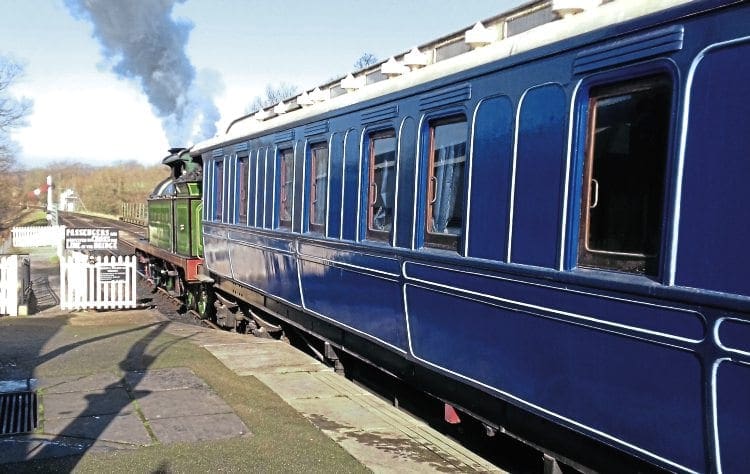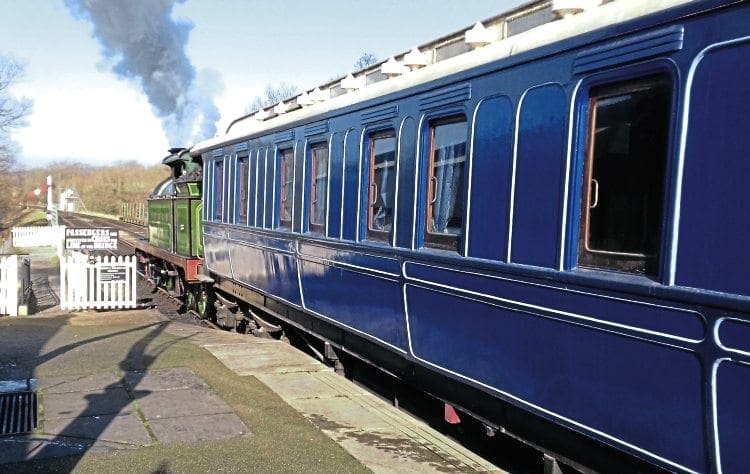 The 20-seat LNWR vehicle was used for about seven years in this role until newly overhauled Pullman Christine entered traffic, giving a welcome 42 seats, after which the semi-royal became redundant except for static roles such as retirement parties and the like. As mentioned at the end of the letter, the Bluebell declined to purchase it so I put it up for sale.
In due course the Lavender Line showed an interest in the vehicle but the question of movement costs prevented a transfer. This was solved in 2014 when it was requested for the film Victor Frankenstein to be shot at Longcross Studios, so upon its return to Sussex it was diverted to Isfield rather than back to Sheffield Park, the cost being borne by the film company.
During this time I was still endeavouring to sell it but although there was a lot of interest nothing came of the enquiries. The LNWR Society made an approach and even had a thorough inspection carried out by experts, but their subsequent derisory offer didn't even warrant a reply!
Article continues below...
Advert
Eventually, a jazz event organiser purchased the vehicle while it was still at the Lavender Line and looked for somewhere to run it regularly as it only ran once a month at Isfield when the steam engine was in use. He was approached for hiring it to Leavesden Studios for the film 'The Current War, which, interestingly, also included a short trip back to the Bluebell for running scenes to be made. Once shooting had finished he needed to move it away from Leavesden, so that is how it has turned up in the car park of the Calcutta Club near Halstead, Sevenoaks. I have no idea of future plans for this saloon.
David Jones, email
Read more Letters, Opinion, News and Views in Issue 230 of HR – on sale now!
Article continues below...
Advert
Enjoy more Heritage Railway reading in the four-weekly magazine.
Click here
to subscribe.