By Don Benn
In this 50th anniversary year of the end of steam on the Southern, much is being written about the last year, 1967 and specifically about the last few weeks, so this time, although I am writing about Southern steam, I am covering some performances from earlier years, prior to the final run down.
One of the best known steam-hauled trains in the 1960s was the 'Atlantic Coast Express' (the 'ACE') which ran nonstop from Waterloo to Salisbury and, after changing crews, nonstop to Sidmouth Junction and Exeter Central before the train was split into portions, each taken forward by fresh engines.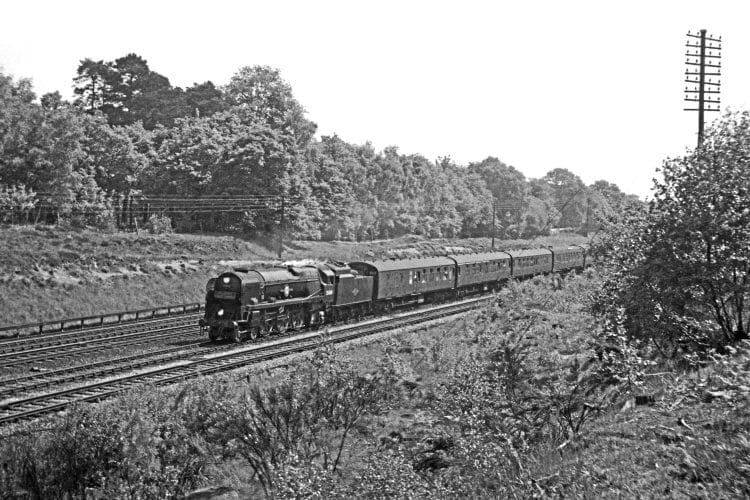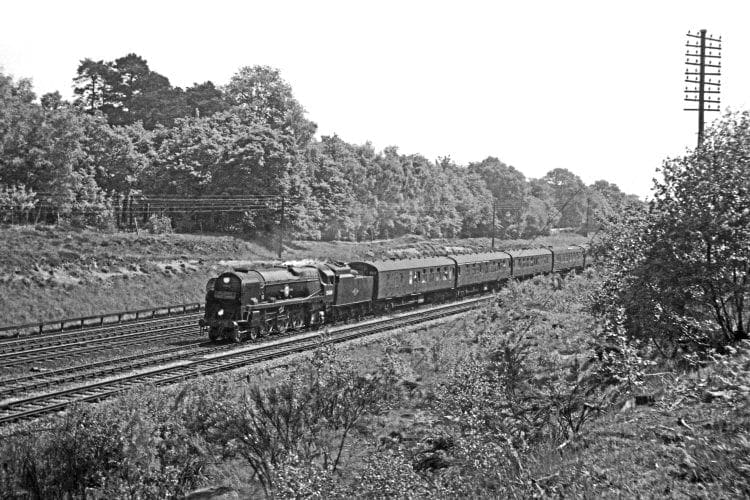 After the train had been speeded up in the 1950s and 60s it became the fastest steam-hauled train in the UK, timed over the 83.7 miles to Salisbury in 83min, then 80 and 75, and later at 73min for the 75.9 miles to Sidmouth Junction, from 1962 reaching Exeter Central in two minutes under three hours for the 171.7 miles.
Under three hours
Similar times applied in the Up direction where the overall time was just one minute under three hours. I made a total of 20 trips on the Down train, the first being on July 16, 1962 and, of these, 12 were in the final year of operation, 1964. Nine Elms always turned out a Merchant Navy Pacific for the Down train, the 11am from Waterloo. Salisbury provided the engine crew that worked the 'ACE' as far as Salisbury and they worked up on the 7.49am semi-fast train from Salisbury, which arrived at Waterloo at 9.42am.
Article continues below...
Advert
Exmouth Junction men took over at Salisbury, sometimes being faced with time recovery on the very demanding booking to Sidmouth Junction. Exmouth Junction quite often turned out a light Pacific for the Up train, as it gave preference to the semi-fast trains when allocating the Merchant Navy Pacifics. This was one of the reasons why timekeeping on the Up service wasn't as good as on the Down.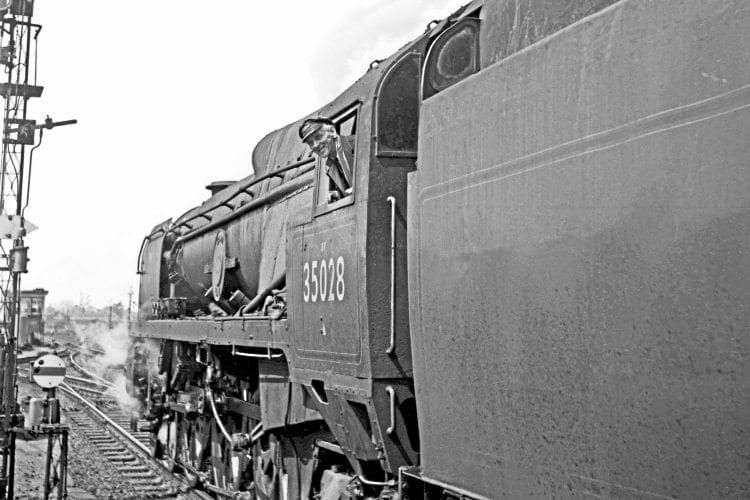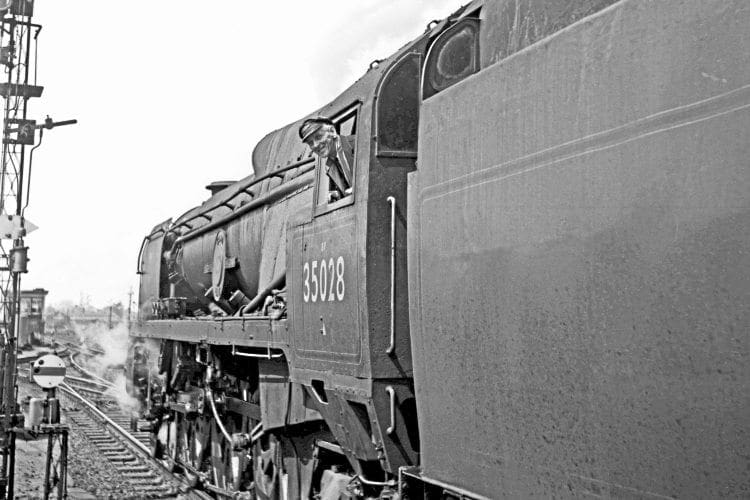 Even so, one of my fastest times on the Up train was with a light Pacific, No. 34058 Sir Frederick Pile, which in July 1962 ran Up in 77¼ minutes, albeit with just 10 coaches, rather than the normal 11, which would be at around the 400-ton load limit.
Exmouth Junction men worked the train to Salisbury where men from that shed took the train to Waterloo, where it was due to arrive at 3.29pm. The Salisbury crews took the same engine back on the 7pm fast to Salisbury, booked in 85min, though this had an Andover stop added in the summer of 1964, booked in 68½min for the 66.35 miles, but often done inside even time.
Article continues below...
Advert
Read more in Issue 230 of HR – on sale now!
Enjoy more Heritage Railway reading in the four-weekly magazine.
Click here
to subscribe.