By John Fletcher (softback, The Nostalgia Collection, 320pp, £25 (+10% P&P), ISBN 978 1 85794 507 2 )
The author readily admits to not having had a lifelong love of railways and was at least 18 months old before getting hooked! writes Brian Sharpe.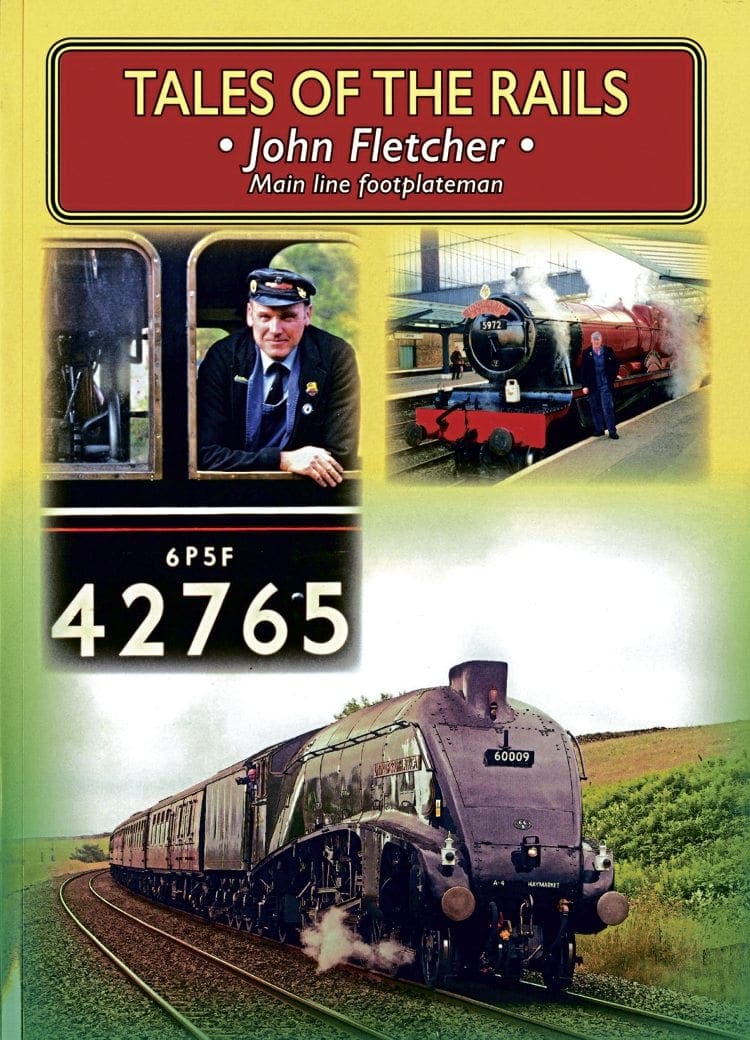 Influenced by his uncle who drove steam locomotives for a living, he became an avid trainspotter and from then on his life's ambition was to follow in his footsteps and work on the footplate.
In February 1962 he began his railway career at Lostock Hall, as an engine cleaner, where steam still ruled supreme and he was going to be part of it! Part of the last generation of BR steam footplatemen, he accumulated over 1,500 footplate turns and graduated to become one of the senior firemen.
But when electrification of the West Coast Main Line was completed in 1974 with the 'chicken mesh' obliterating those beautiful Westmorland fells, he decided that his time on the railways was finally up, but that was before discovering the world of preserved railways in the early 1980s, firstly at the West Somerset Railway followed by the North Yorkshire Moors Railway, becoming a driver there in 1985.
This was followed in 1998 by a return to operating steam on the main line, spending 15 years as a fireman with both West Coast Railways and Merlin Rail, during which time he fired almost every main line registered steam locomotive over the length and breadth of the country, probably having eventually fired over 60 different classes of steam locomotive.
It makes fascinating reading and no follower of steam, either in the old days or the heritage era, can fail to be captivated by the stories recounted. A natural storyteller, he vividly conveys the hard work, challenges and sheer exhilaration of being 'out on the shovel' when men and machine are working in harmony.
The author has had an almost unique insight into steam operations in two vastly differing eras and we are fortunate that he has been able to put his lifetime's work on the railways into print
AS IT REALLY WAS!
Read more Reviews in Issue 227 of HR – on sale now!
Enjoy more Heritage Railway reading in the four-weekly magazine.
Click here
to subscribe.