"Towing a failed DMU" were words that appeared regularly in the railway press in the 1960s, but such workings were rarely photographed. Robert Anderson, who was in a privileged position, remembers many such workings.
spent but six months of my railway career at Bradford's Hammerton Street Diesel Traction Depot and I have to say those six months were not the happiest of my 36 years' service on the railways. It was my first promotion and in 1965, at the age of 21, it gave me £15 a week and three weeks' annual leave, which was quite good for someone with no more qualifications than a few 'O' level GCEs.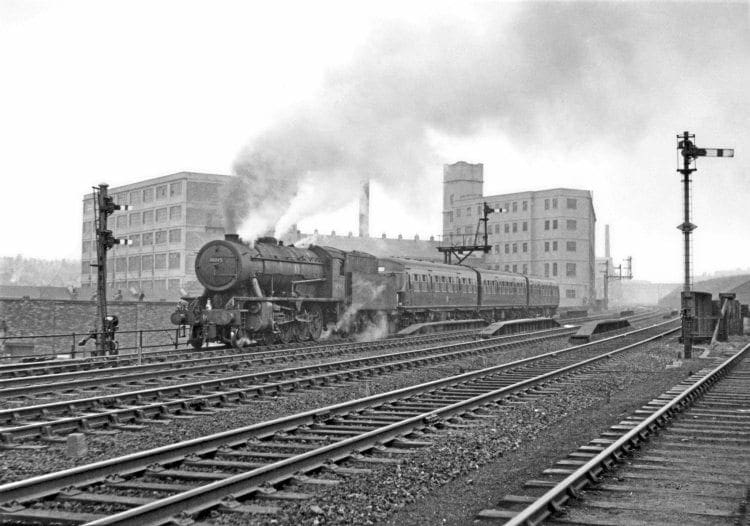 The job description on the internal vacancy list read 'compilation of casualty reports and assist with the making up of wages' – in those days staff were paid weekly in cash.
At the time I was working in the office of the district motive power superintendent at Leeds and was able to study a casualty report and had been somewhat taken aback by the vast amount of information demanded by this report-cum-questionnaire.
I did not own a car and for that matter I had no interest in the internal combustion engine, so the terms fluid flywheel, torque converters, cardan shafts and final drives were meaningless to me. However, I was undeterred, applied for the job, got an interview and later, while waiting outside the interview room, I got talking to one of the other applicants, who turned out to be doing the job on a temporary basis pending the filling of the post – in other words he was the sitting tenant – but lo and behold if he didn't give me the low-down on the job!
Then the door opened, another of the applicants came out and without much prompting he told me just what questions he had been asked. I was the next in and sure enough I was asked the very same questions and also if I had taken the trouble to find out what the job entailed. Thus armed with the information I had gleaned in the last five minutes I had a good interview and came away feeling quite pleased with myself and in less than a month I learned I had got the job.
Article continues below...
Advert
Read more in Issue 225 of Heritage Railway – out now!
Enjoy more Heritage Railway reading in the four-weekly magazine.
Click here
to subscribe.