Working on the footplate is often regarded as having been glamorous, especially as a driver. Brian Bell tells what it was like as a fireman, keeping the coal flowing towards the metropolis in the 1950s.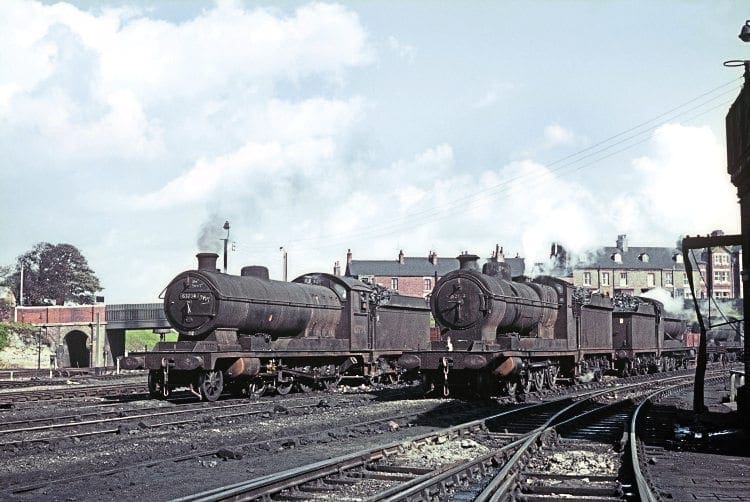 Monday, January 26, 1959. Driver R (Dick) Peart. New England shed. Booking on duty at 2.30am on a cold, windy winter's morning to work a New England – Mansfield train of coal empties was not quite the best way to start the working week, especially after only a few hours' sleep.
This was a rostered 'change over' diagram working, (Working Timetable train No. 334) with the prospect of a long 10 or 11-hour shift. The dreaded thought that you would have to repeat the sequence for the next five days did not really enthuse when you were roused at 1.30am.
'Change over' diagram working was a system whereby a freight train destined from A (in this case a New England coal empties) to B (Mansfield) and another in the opposite direction from B to A, (coal train from Mansfield Colliery to New England) departed at about the same time and were booked to meet somewhere in-between. The exact place where engine crew and guard changed over and worked back to their home depot depended on how each train ran to time and the precise location Train Control decided
was appropriate.
It should be pointed out that in pre-Second World War times it was the accepted practice that most engine crews worked a train throughout to its destination, then lodged overnight and worked home the next day. Some larger depots, such as Immingham, even had purpose-built dormitories, but most lodgings took place in private houses, some of which left quite a bit to be desired, as I was regularly informed (i.e. climbing into a bed someone had just risen from!).
Read more in Issue 224 of Heritage Railway – out now!
Article continues below...
Advert
Enjoy more Heritage Railway reading in the four-weekly magazine.
Click here
to subscribe.