Narrow gauge heritage lines run on former standard gauge trackbeds in many parts of Britain. Mark Smithers outlines the history of one such line in South Wales and its motive power with a transatlantic flavour.
The abandonment of parts of the standard gauge railway network deemed to be of no further commercial use during the post-Nationalisation era provided the railway preservation movement with the opportunity to reutilise their trackbeds in the construction of new narrow gauge leisure-orientated lines.
In many respects a precedent had been set for this trend many years earlier with the 1915 reopening of the Ravenglass & Eskdale Railway (admittedly a 3ft gauge line as built) as a 15in gauge system. More recent 2ft gauge steam-hauled lines created in similar circumstances include the Launceston Steam Railway; the Bala Lake Railway; the South Tynedale Railway and the subject of this feature, the Brecon Mountain Railway.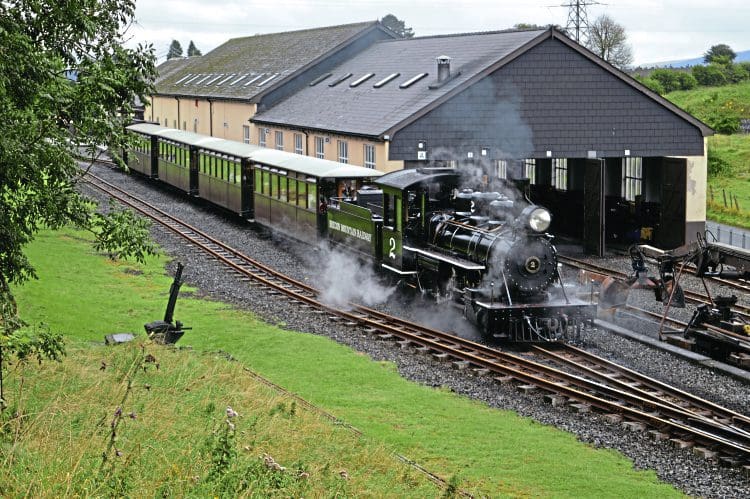 This system owes its trackbed to the former main line of the Brecon & Merthyr Railway, opened progressively during the 1860s and closed to passengers in 1961-2 and freight in 1964. Following over a decade of dereliction, the part of the trackbed that offered the most potential for development as a 2ft gauge railway was the five-mile section between Pant, situated some three miles north of Merthyr Tydfil, and Torpantau, the summit of the original line and some 1313 feet above sea level.
New terminus required
Following the closure of the original railway, the bridge girders had been removed for scrap and there was no trace of the original rails or ballast.
The land had been sold off to 13 different owners, including the original station site at Pant, which was not available for acquisition by the new venture and hence a new terminus was required on an adjacent plot. Seven new bridges were required and while Pontsticill station and signalbox buildings were still in existence, they needed a considerable amount of restoration work to be fit for reuse by the new railway.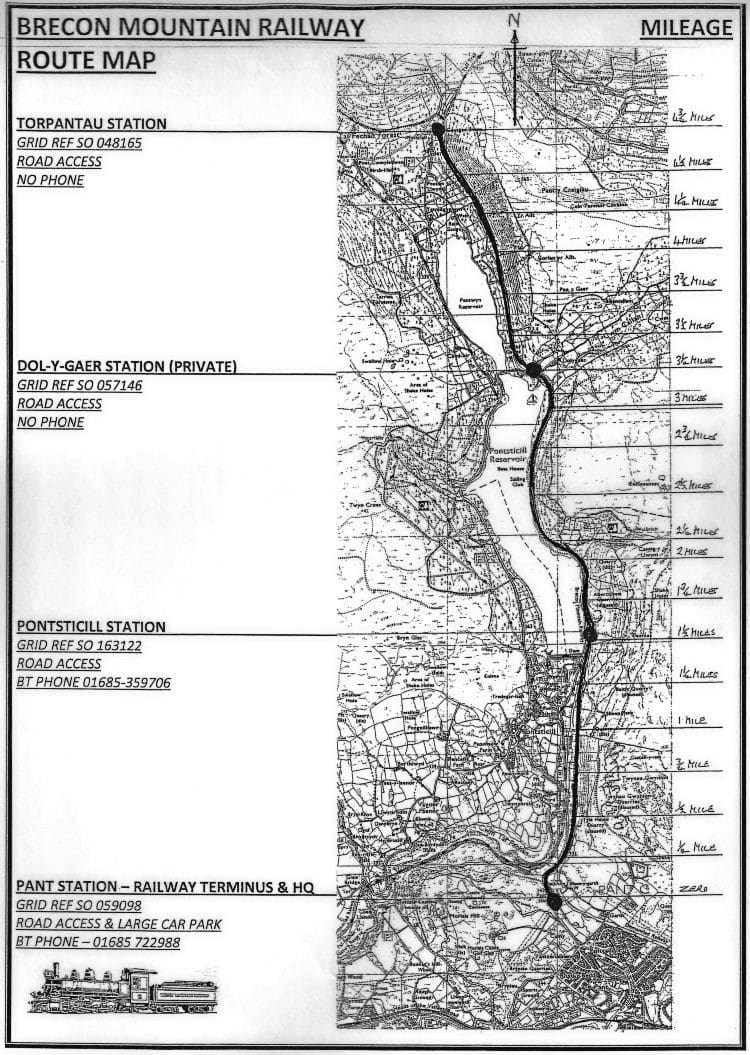 The project was undertaken from its inception by a partnership involving the late Tony Hills and Peter Rampton. The process of obtaining the necessary legal sanction for a reconstructed line, as was to be expected, was a protracted one and it began in 1972, taking some six years in all.
The work comprised obtaining the necessary planning permission for the works and a Light Railway Order. During 1979-80, track was laid between Pant and Pontsticill and a small workshop established in the old waiting room at the latter station, in addition to storage facilities.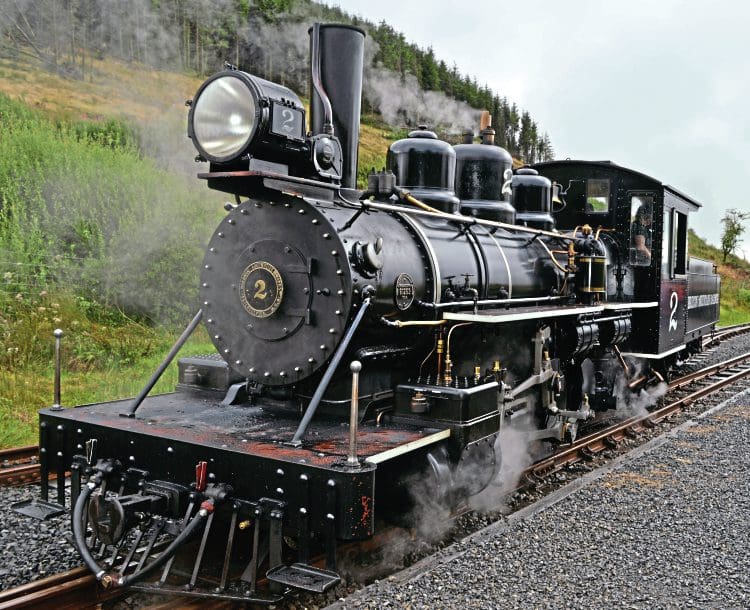 A bogie carriage was built to accompany the first locomotive to work over the new line on its opening in June 1980, namely formerPen-yr-Orsedd Quarry Hunslet 0-4-0ST Sybil (No. 827 of 1903). The Brecon Mountain Railway quickly established itself on the South Wales tourist map and a new station and two-level workshop complex was built at Pant between 1982 and 1996, including booking, toilet, café and shop facilities plus a car park.
The addition of further passenger carrying capacity ensured that, within a season, Sybil had yielded its place as the line's main source of motive power to Graf Schwerin-Lowitz.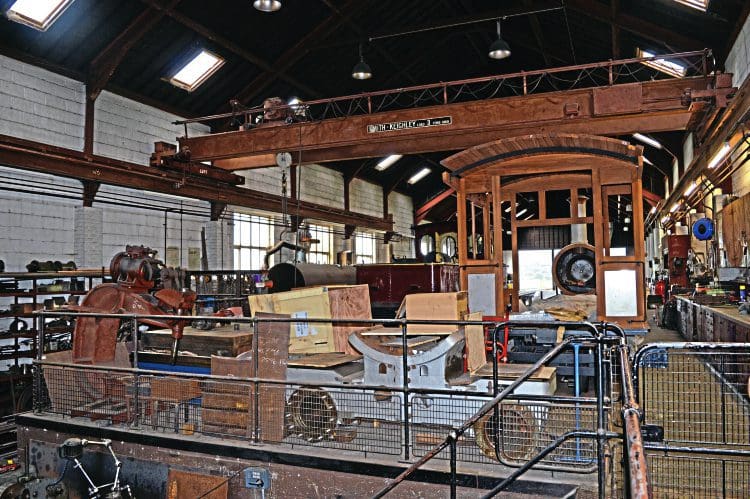 Initially restored in the original workshop at Pontsticill, this 1908-vintage Arnold Jung 0-6-2WT+T (No. 1261) came from the Mecklenburg-Pommersche Schmalspurbahn in what, prior to the fall of the Berlin Wall, was East Germany. The design of this locomotive shows a certain family resemblance to 0-6-2Ts built by the same maker for Namibia's Otavi Railway prior to the outbreak of the First World War and it is pleasing to record that a sister engine survives in California.
Sole steam power
By the end of the 1980s, the number of passenger carriages had risen to four. These were all constructed to one design incorporating end verandahs, with ex-South African Railways bogies and drawgear obtained from the Isle of Man.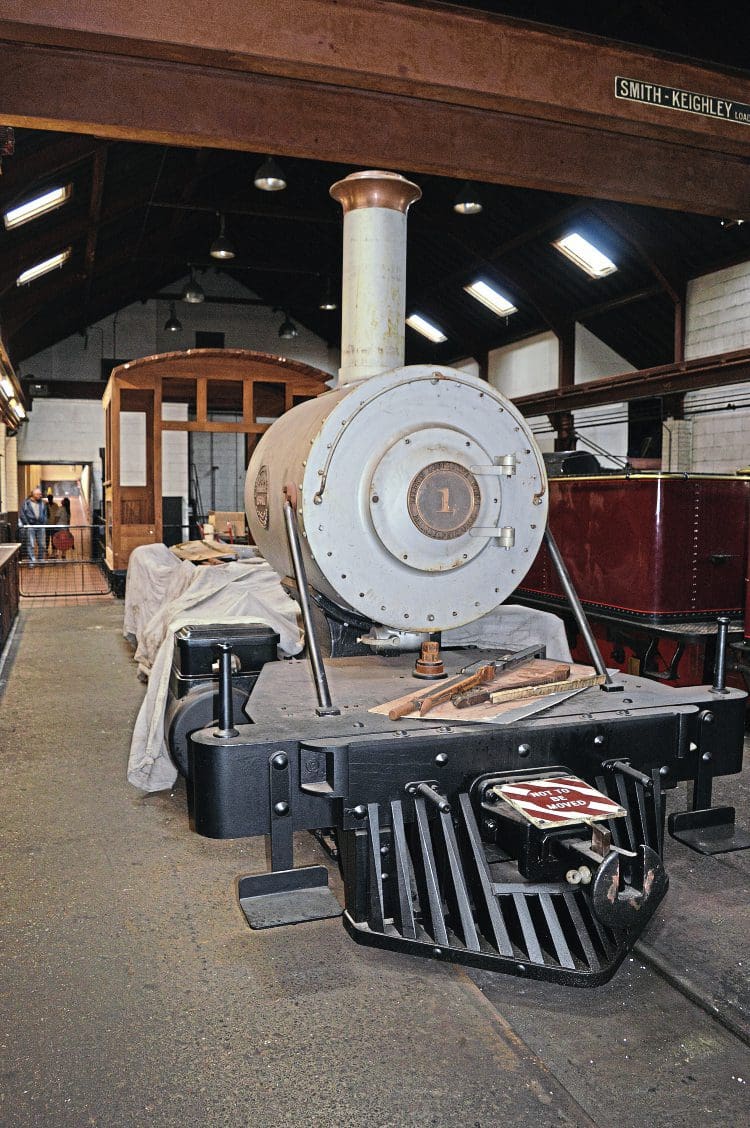 The value of Graf Schwerin-Lowitz to the Brecon Mountain Railway during its first two decades of operation cannot be understated: it was the sole effective source of steam motive power from 1981 to 1997 and the first of the railway's locomotives to avail itself of the boiler manufacturing facilities installed in the workshops at Pant, being fitted with a new boiler made in 1993 and having run over 125,000 miles in service prior to its eventual superseding as the main source of passenger motive power.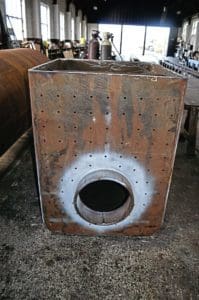 By May 1994 it was announced that the railway was to be extended from Pontsticill a further 1¾ miles in a northerly direction along the original trackbed to Dol-y-Gaer and this extension was completed in time for the 1995 season. The work that was carried out involved the total replacement of three bridges and extensive repairs to a further five. It was partly financed by a £25,000 grant from the Development Board for Rural Wales. This section of the route skirts the Lower Pontsticill and Upper Pentwyn Reservoirs and was constructed using 75lb/yd rail and Australian Jarrah sleepers.
Dol-y-Gaer station building, although still extant, was not available for acquisition and re-use by the BMR, as it is now owned by the South Wales Scouts Council. The summit of the original trackbed, Torpantau (1313ft above sea level) remained the ultimate realistic goal however, and by May 2004, track had been laid at the current terminus of the line. The site chosen for the terminus was on land adjacent to the original formation and to the south of the re-aligned road that currently separates the railway from Torpantau tunnel.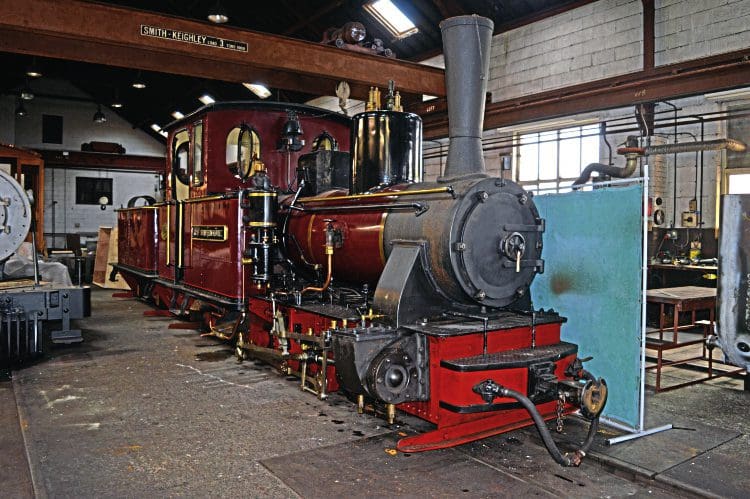 Further extension of the line to enable it to pass through the tunnel would entail the construction of a new bridge to cross this road, and given the work involved, is not currently thought to be a feasible undertaking.
Not uneventful years
The current Torpantau extension was officially opened on April 1, 2014 and current standard operating practice is for passenger trains to run nonstop between Pant and Torpantau on the outward journey, with a 15-minute stop at Torpantau and to take a 25-35-minute stop at Pontsticill on the return trip, allowing passengers to alight and take advantage of the facilities on offer, namely a tea room and the steam museum, before continuing their journey on the same train, or if available, a later one, back to Pant.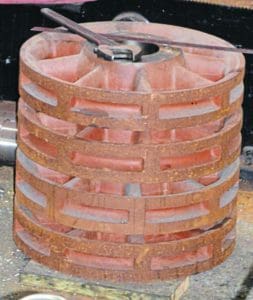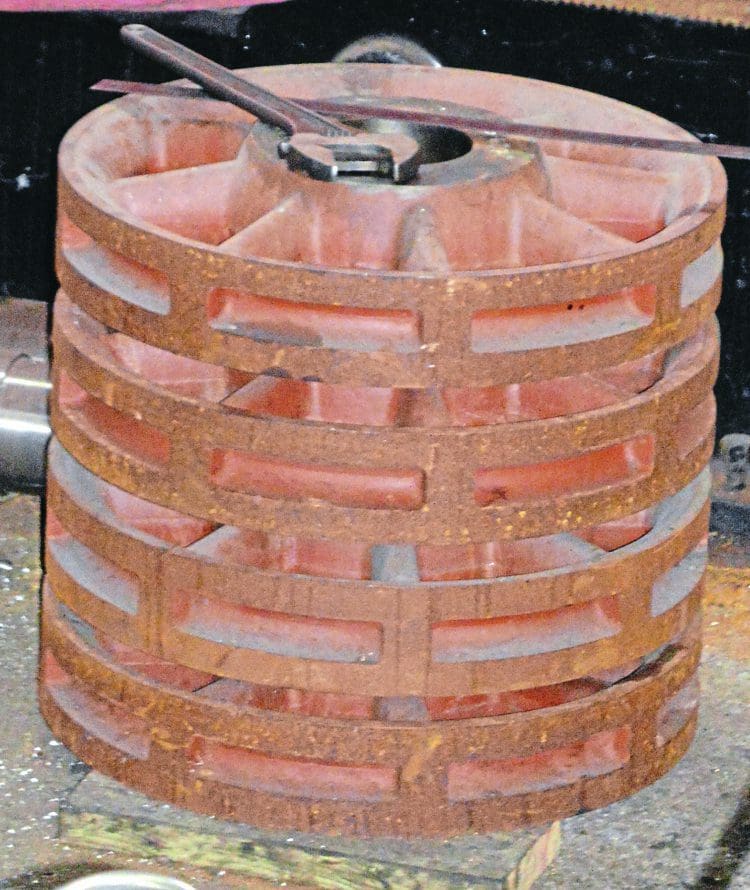 The 1980s and 1990s were certainly not uneventful years for the BMR, as between December 1988 (when the relevant contracts were exchanged) and 1996, it and the Vale of Rheidol Railway were in the common ownership of the Rampton-Hills partnership.
Consequences of this move included the conversion of the three VoR 2-6-2Ts from vacuum to Westinghouse braking in the workshops at Pant, and also the construction of a new 0-6-0 diesel-hydraulic locomotive for the VoR (No. 10) in 1987 from components obtained following the liquidation of Baguley-Drewry Ltd (a similar locomotive being constructed for use on the BMR).
Other locomotives were also to be seen in store on the BMR during this period and these included ex-South African Railways NGG13 2-6-2+2-6-2 Garratt No. 77 (Hanomag No. 10629 of 1928) and a classic Hudswell Clarke '9in by 15in' 0-4-2ST Santa Ana (No. 640 of 1903), originally supplied with sister engine San Justo (No. 639) to the San Salvadore Spanish Iron Co system near Santander for £755 apiece and ending their revenue-earning careers on the SA Huellera-Vasco Leonesa's system at the Matallana de Torio Collieries, where they worked until 1971.
In company with San Justo's chassis and other components, Santa Ana was stored at Pant for several years, but today these precious Leeds-built relics are currently out of public view in storage in Surrey, having departed from South Wales after the dissolution of their partnership in 1996 and the transfer of the BMR to the sole ownership of the late Mr Hills.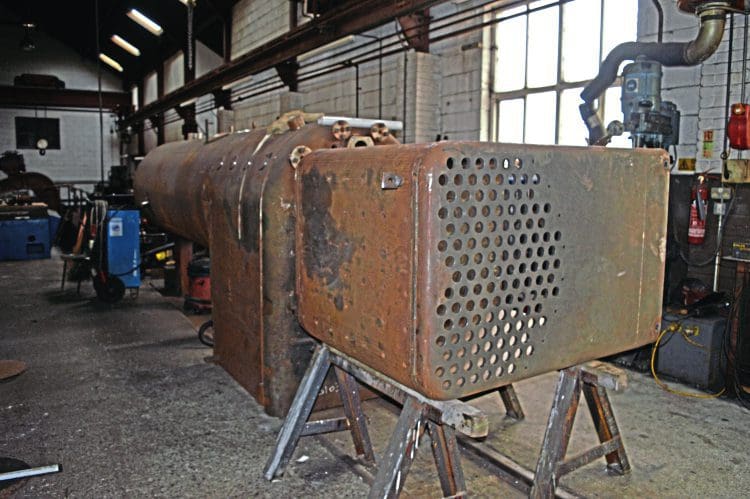 When one takes into account the severe gradient on the section of railway between Doly-y-Gaer and Torpantau, a case could certainly have been argued for restoring No. 77 to working order for use on the BMR.
By the latter part of 1986, this course of action appeared to be very much the preferred
long-term solution to satisfying the line's need for a more powerful locomotive and some renovation work was indeed carried out, but in fulfilling this need, events were ultimately to take a different turn and today, No. 77 is to be found in static condition at the Exmoor Steam Railway at Bratton Fleming, in company with other ex-SAR 2ft gauge locomotives, having been sold to the Stirland brothers in 2002.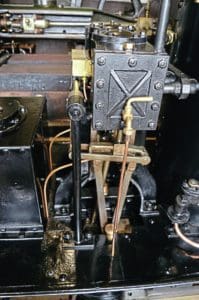 South Africa was also the workplace of another of the locomotives acquired during the formative years of the BMR project, and one whose impact on the line's development was destined to be more profound than that of the Garratt. In1930 Baldwin, of Philadelphia, USA, supplied to the Eastern Province Cement Co Ltd of Port Elizabeth a Pacific officially classified by the makers as 12 20¼ D.11 (works No. 61269).
This outside-framed locomotive, with 13.5in by 18in cylinders, 3ft coupled wheels and an approximate total weight in working order of 50.5 tons, was built to a design based on the SAR NG10 class of 1916 vintage with some detail differences.
Although its bar frames, cab and tender design and cylinder/smokebox saddle configurations clearly betray the type's US pedigree, the engine, along with its NG10 precursors, was built with a Belpaire firebox, a requirement of a customer based in a country under significant British influence at the time of its construction.
The Baldwin Pacific underwent a certain amount of modification during its 44-year career hauling limestone trains in South Africa, including to its tender, sanding arrangements, cab and chimney. In 1974 its revenue-earning days in the African continent were brought to an abrupt end by a derailment following a runaway while it was left unattended.
Extensive restoration
The accident resulted in a considerable amount of damage, especially to its front end and it was written off, being shipped to the UK as deck cargo through Liverpool during the following year. Given the amount of work necessary to repair the damage to the engine and return it to working order following initial dismantling, full restoration was an extensive process and was undertaken during 1993-7.
Following this work, the engine re-entered service as BMR No. 2 with its appearance restored as far as was possible to its original state. Since its return to service, No. 2 has proved to be a boon to the railway, as unlike Graf Schwerin-Lowitz, it is able to handle fully-loaded passenger trains over the section from Dol-y-Gaer to Torpantau.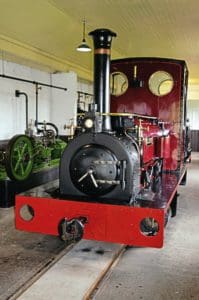 Following the 1996 partnership dissolution, and with the BMR now under the sole influence of Tony Hills (who died on May 26, 2015), the US influence on the railway's steam locomotive practice was strengthened by a further acquisition. In 1990, a Baldwin 2-6-0, originally built in 1897 (No. 15511) to 2ft gauge for the Mogyana Railway in Brazil and converted to 2ft 6in gauge when sold to the Santa Teresa sugar mill (being given a non-original tender) was imported into the UK and initially based at the Ffestiniog Railway.
Although some restoration work was carried out on the engine, it was eventually decided to re-sell it and in 2002 No. 1, as the locomotive has now been designated, arrived at Pant. Given the fact that this much-modified locomotive has been out of service since 1976, it is no surprise that an extensive rebuild is necessary, and in deciding what form this should take one important fact about the BMR has to be appreciated, namely that it has no turntable facilities at present. It has been decided to incorporate a trailing truck to mitigate the potential for poor riding characteristics during tender-first working on the return run from Torpantau to Pant.
This measure has the added benefit of allowing for a larger cab, thereby eliminating the weakness inherent in many US tender locomotives without trailing trucks, namely the effective separation of driver's and fireman's spaces by the firebox. In addition to the work necessary to return No. 1 to its original gauge, a new tender has been built and a new boiler and firebox are also in the process of production. Once these are complete, the engine will be ready to re-enter service and it will be a useful addition to the line's motive power fleet.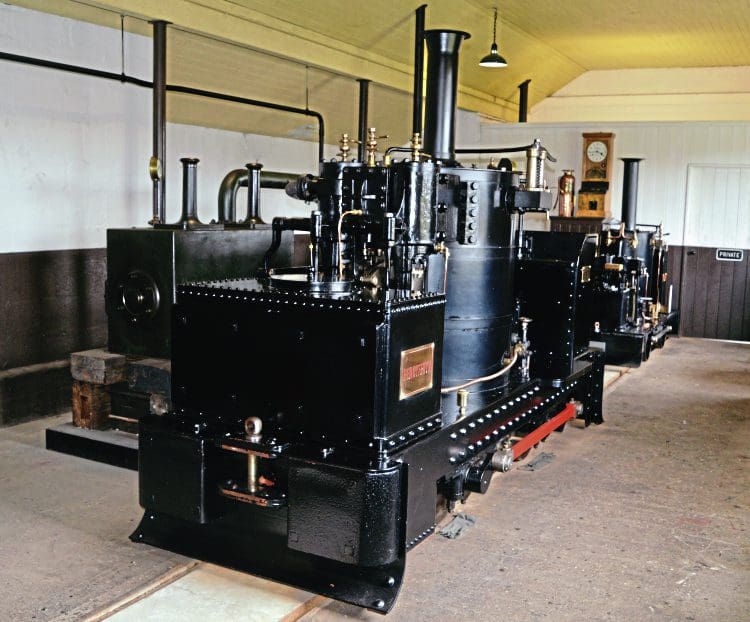 Given the extensive work that has been necessary to restore Nos. 1 and 2 to running order and the facilities now available at Pant, it was a relatively short step from such work to the construction of completely new locomotives on similar principles.
Two new locomotives
An obvious US-based inspiration for such projects was the iconic, but tragically short-lived Sandy River & Rangeley Lakes Railroad, a system of approximately 112 miles extent in Franklin County, Maine that operated in its mature form, having absorbed earlier systems, from 1908 until 1935. In addition to a new caboose, which entered service in time for the 1992 season, two new locomotives inspired by SR&RLR practice are currently under construction.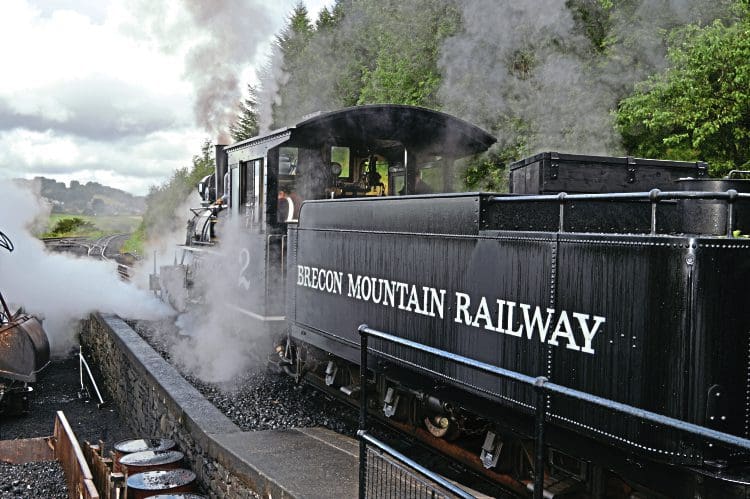 BMR No. 3 is a 2-6-2 based on SR&RLR No. 23 (Baldwin No. 40733 of 1913), while No. 4 is based on SR&RLR No. 10, a 'Forney' pattern 2-4-4T (Baldwin 42231 of 1916). Given that only one original Sandy River & Rangeley Lakes locomotive, 0-4-4T 'Forney' No. 6 (Portland No. 622 of 1891), survives in its native country, the replication of a selection of items from this system in Wales, not only serves to strengthen the representation of the system in the preservation world generally, but also adds an important new dimension to the domestic railway heritage scene.
In order to appreciate the capabilities that the Sandy River and Rangeley Lakes locomotives will possess when completed, it is important to note that BMR No. 3 will have 13in by 18in cylinders, 2ft 9in coupled wheels, a coupled wheelbase of 8ft 6in, a total engine and tender weight of 47.32 tons and an overall engine length of 22ft 6in. By way of comparison, the 'Forney' will have 12in by 18in cylinders, 3ft coupled wheels, 5ft coupled wheelbase, a total length of 26ft and a weight of 29.69 tons.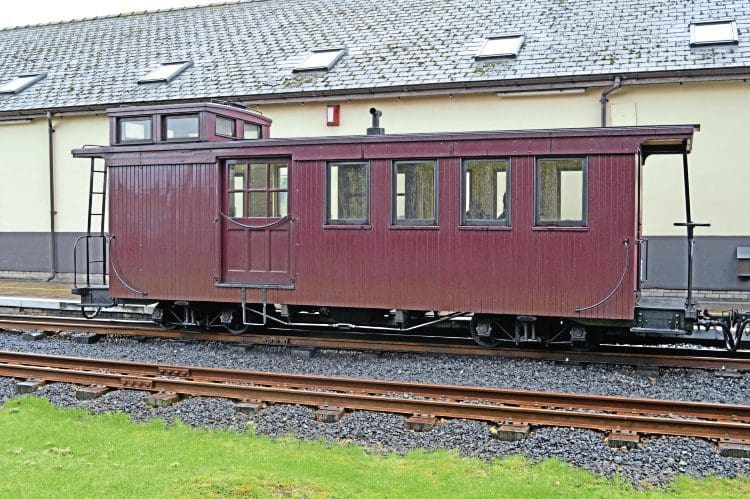 From the point of view of historic items with connections closer to home, it should be noted that in addition to Sybil, two vertical boiler steam locomotives are also present as part of the BMR collection and these three locomotives, all of which are too small for ordinary service on the line, are currently
to be found in the steam museum at Pontsticill, which also contains a selection of stationary engines.
Standard maker's pattern
The earlier of the two vertical boiler locomotives is Pendyffryn, an 1894 product of De Winton & Co of Caernarfon. This engine was originally rescued for preservation from the Pen-yr-Orsedd quarry in 1965 and is of standard maker's pattern, similar to Chaloner, George Henry and Kathleen.
The other vertical boiler locomotive is unique and was originally built as an 0-2-2VBT in the workshop of CS Darbishire's quarry at Penmaenmawr by a Mr Redstone, after whom it is named, being inspired in general appearance by the 3ft gauge De Winton 0-4-0VBTs at work in the quarry, although differing in design fundamentals by reason of the lack of coupling rods and the fact that its cylinders are free-standing, rather than anchored to the boiler.
Following a transfer to Trefor quarry (along with Mr Darbishire) in around 1921, the fitting of coupling rods and a short-lived attempt to earn a useful living on the Trefor system, Redstone was put into storage until acquired from Plas-yr-Eifl, Trefor in 1972, spending the period prior to transfer to the BMR in 1977 in company with Pendyffryn in storage at Llanberis.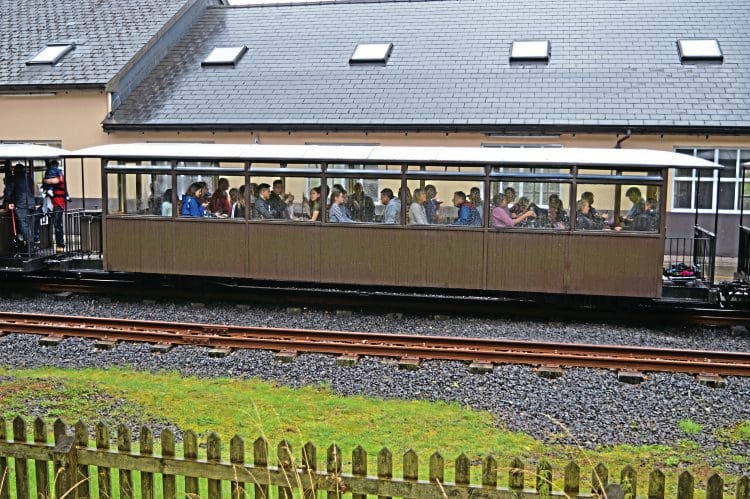 In 2012, Sybil, Pendyffryn and Redstone were all given extensive attention in order to restore them to working order: in the case of the latter pair, this involved the construction of new boilers.
In addition to the steam locomotives and passenger rolling stock, there is a selection of goods vehicles and the internal combustion fleet has been strengthened by the import of two Soviet-era Kambarka 'TU7' bogie diesel-hydraulics, of 1981 and 1985 vintage respectively from Latvia and Slovakia, which will require regauging before they are able to enter service on the BMR, the original design having been produced for gauges of 750mm and upwards.
In conclusion, I would like to thank Michael Hills and the staff of the Brecon Mountain Railway for their help during the preparation of this feature.
Read more News and Features in Issue 243 of HR – on sale now!
Archive enquiries to: Jane Skayman on 01507 529423 – jskayman@mortons.co.uk
Enjoy more Heritage Railway reading in the four-weekly magazine.
Click here
to subscribe.
Comments
comments